The Forest of The Wild Feminine
The Forest of the Wild Feminine
Embracing Nature to Arouse the Instinctual Self
A free online event with Clare Dakin and Edveeje Fairchild
Sunday 15th November 11am PST / 2pm EST / 7pm UK
Women everywhere are recognizing that a wild intelligence is arising through our beings and bodies – one that holds keys to a different future for humanity.

We are excited to share a free online TreeSisters event coming up this Sunday 15th November. This will be an introductory call to help you feel into our upcoming five week online course, The Forest of the Wild Feminine, and its unique relevance to you at this time. It will be a combination of experiential practice, personal enquiry and clarification of the course itself.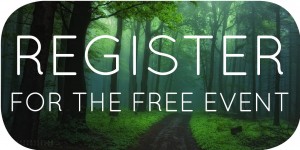 If you register we will send you a recording, so that you can listen in when it works best for you.
During this call you will:
Be led through practices that give you an opportunity to experience different qualities of intelligence and knowing through your body and mind, as you journey into deeper relationship with nature as self.
Receive a question or purpose from nature that plants a seed, initiates your journey and lays a personal path into the course itself.
Meet, hear from and be able to question course facilitators Clare and Edveeje as they outline the deeper purpose of feminine nature connectedness within our lives as women, and within the mission of TreeSisters.org.
****************************************
The Awakened Wild Self is a woman who knows she is a force of Nature, which means she has tuned into Nature as her primary guide in liberating her instinctual and natural self.
She is a woman who is rooted in her Earthy sensuality and has learned to embody the fierceness, beauty, and power of Nature in her everyday life.
She embodies the seasons, has awakened the moon within her, and regularly takes the journey through the womb-scapes of her soul where she and Nature have become indivisible.
If this was all of us – how would life be?
******************************************
You can find out more about this free event and The Forest of the Wild Feminine five week online course here.