The Future of the Forests in the Hands of our Youth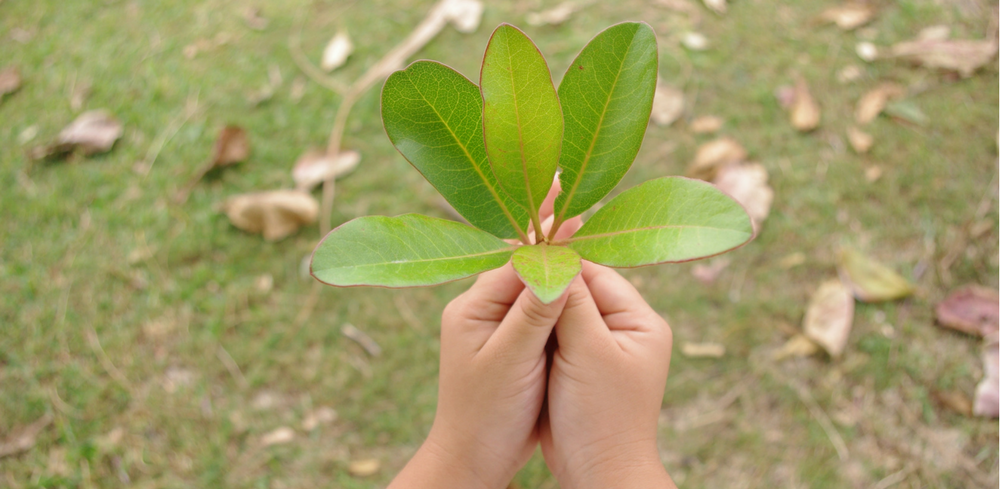 "There is an opportunity to pass onto our children our love for this Earth, and our stories. That is what makes us whole. Our adventures in nature together will always exist." - Richard Louvre, Last Child In The Woods
At the end of January, I had the pleasure of visiting the Kiva Center in Boulder, Colorado, to teach two groups of children about the importance of reforestation and my work at TreeSisters. The Kiva Center's mission is to share educational experiences with youth and families that celebrate our connection with the natural world and promote community empowerment through environmental stewardship. They provide homeschool enrichment programs, participate in school outreach as well as community projects. Needless to say, they are beautifully aligned with TreeSisters.
I have personally been feeling called for some time to engage more youth with TreeSisters, as they are the next generation of earth stewards and protectors: they are our future. The opportunity to share TreeSisters in this way was more meaningful than I could have imagined.
The first group that I taught was a group of 7 and 8 year-olds. They were playful, curious, and eager to learn. We talked about the many benefits of trees, the reasons why people cut down trees, the fact that 85% of old growth primary forests are gone, and how important it is to plant trees.
I also showed them a map of the world and showed them where each of our planting projects are, paired with photos from all of the projects as I told them about all of the amazing and diverse impacts our projects have. At the end of our session, they got to act out a story about a forest ecosystem, playing the parts of the trees, the animals, the river, rain and sun.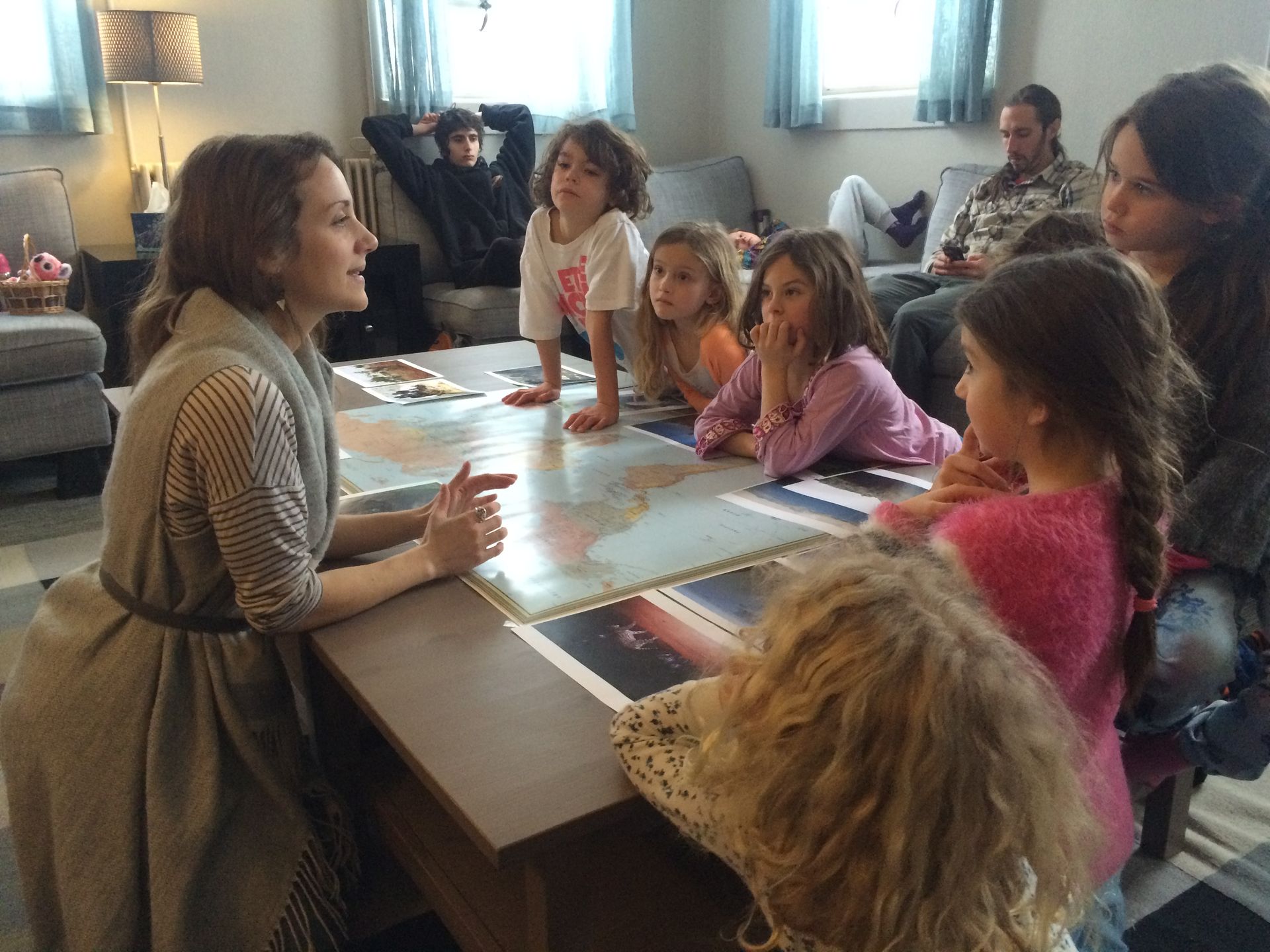 The second group I taught was a small group of 10 to 12 year-olds. They were engaged right from the start, as I talked about climate change and the causes of deforestation. One boy listened carefully as I talked about how greenhouse gases released by human activities were causing a 'warming' effect, which was creating more unpredictable weather patterns and climate destabilization. He thoughtfully put up his hand and said, "So the world is just going to get hotter and hotter?" I couldn't help but hear the fear in his voice.
Wow. Well... with atmospheric carbon past safe levels... and with nine of the ten warmest years on record since 2000... and arctic summer sea ice shrinking to an all-time low... isn't this the question on all of our minds?
I carefully considered and responded to him:
"It could continue to get hotter and hotter, and that is a scary thought. But I've also been learning about how life evolves. For example, when you drive through the Rocky Mountains here in Colorado, you see entire mountains that are covered in dead trees except for a few trees that are still alive. Scientists are studying trees like this to understand why they have survived and how they have evolved to withstand disease. Humans are capable of doing this too. We are able to evolve and adapt. And that gives me hope."
We went on to talk about the benefits of trees, the planting projects, and more about the work of TreeSisters. They asked the most thoughtful questions and I went into more depth about our work than I do with most adults.
What I learned most from this experience is how open and interested children are to this topic, and how much of a influence we can have on them at this early stage of life. If we truly need to evolve as a species, this feels like one of the most important ways we can shift consciousness and create a new reality where nature is revered and treated as sacred.
I sent all of the kids home with tree seed packets to plant their own trees at home, and I hope this will be for some of them the beginning of a lifetime of planting trees.
~ Photos and Stories by Kenya Ference
---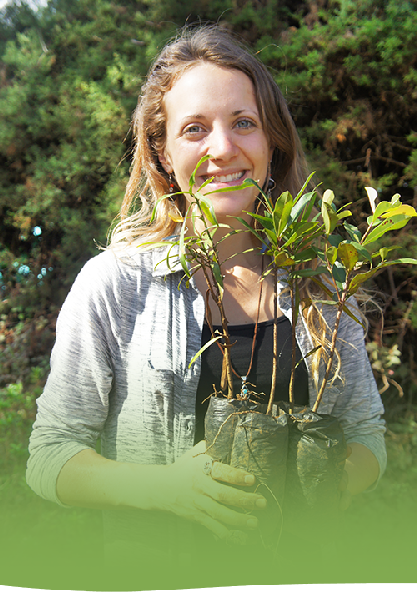 Kenya has a background in filmmaking with a wide variety of experience in online buisness, content and marketing. Kenya graduated from the Met Film School in London and went on to co-found a video production company in Boulder, Colorado. Serving as Siren Vid's creative director, she focused her talents on telling the stories of local brands, non profits and initiatives supporting both women and the environment.
Kenya's passion for social change has deepened in the past few years, serving as the Online Business Manager at The Woman's Network and now the Director of Business Development at TreeSisters. Kenya brings her passion for technology, creativity and healing into one place to serve the Mother who mothers us all. She is most interested in systemic change and catalyzing a new way of being for future generations.

Read more blogsLearn more about TreeSisters