The Girls of Avalon Grove Girls Lodge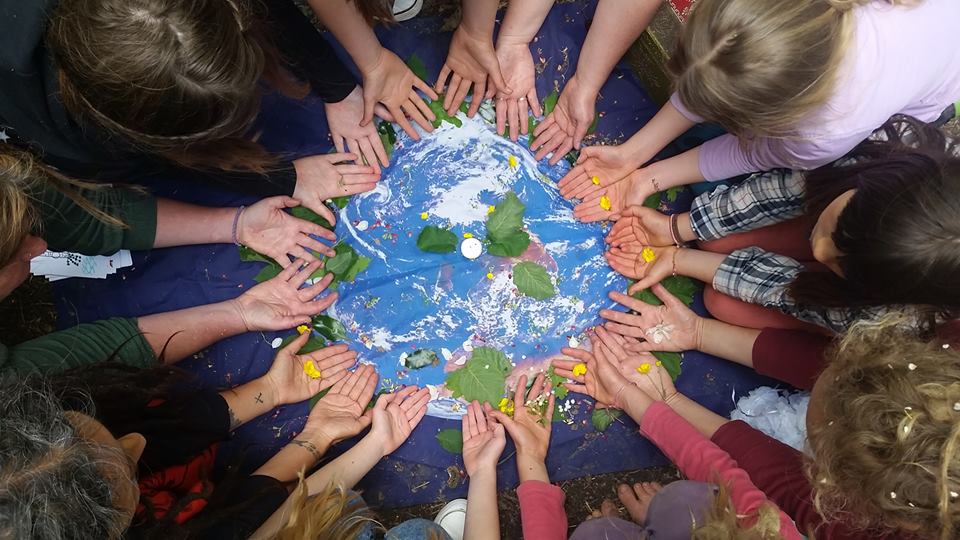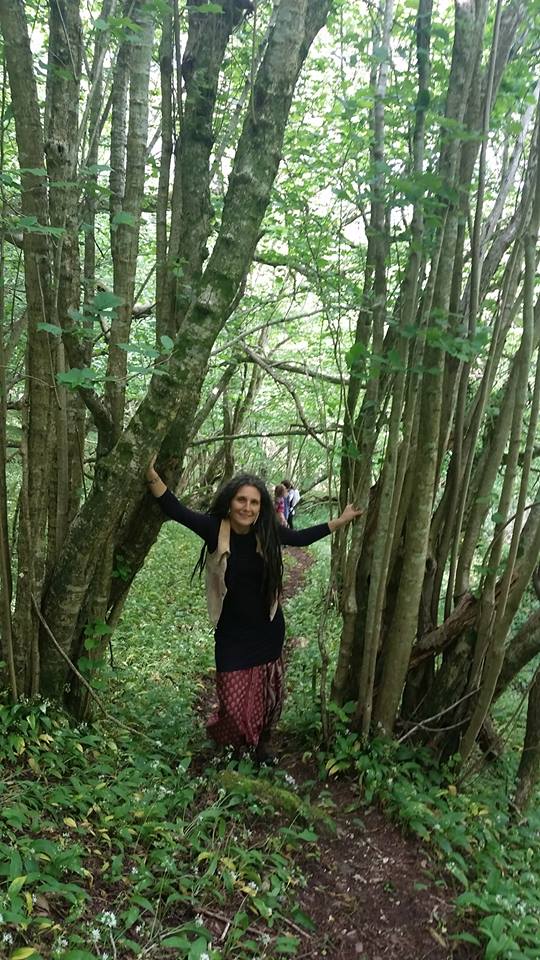 Our Glastonbury, UK based treesister Hannah Gwawr has created one of the first TreeSister Groves for young girls and is in the process of developing a second Grove for teens.
Born out of a desire to offer a supportive container for girls as they transition through to womanhood Avalon Grove Girls Lodge runs monthly gatherings for the girls in the woodland and for the teens in the Goddess Temple.
'We are losing our youth, our girls to some modern day dangers of the online world, and consumerism. As well as reforesting the planet we need to dream in a new healthier culture, for the health of our youth'. ~Hannah Gwawr - Avalon Grove
The Groves that Hannah is offering are invitations to the girls to strengthen their connections to the outer wilderness teachings of the forest, and the inner mystery teachings from the womb. Woodland Grove is a monthly gathering for girls aged eight and upwards and is held in a woodland just off from the perfectly named Maidencroft Lane in Glastonbury. Held by a circle of women the days offer play, stories and open conversation that bring gentle awareness of our interdependence with nature and the power of the feminine.
'We share stories about women and trees from history such as the story of Amrita who's favourite tree was going to be cut down and how she called the women of all ages and they hugged it so the woodcutter couldn't cut it down'. ~ Hannah Gwawr - Avalon Grove
Woodland Grove sessions are held within a very simple set up of a tarp and a firepit, and as the girls run straight into the trees the women hold a very low key ceremony calling in the support of the four directions and any other helpful energies to strengthen their time together with the girls.
Reclaiming these traditional initiation style gatherings, that honour each stage of girl and womanhood is not just a journey for the girls who take part. The women who hold the spaces need to have done their own inner work in order to be the authentic and radically truthful elders that the girls need.
'There is a grieving process for us that were not initiated, this is so important to honour. It is a hugely parallel journey, girls being held by women who are strong enough to say 'ask me anything and I'll be honest with you'. ~ Hannah Gwawr - Avalon Grove
Just one year in, Hannah can already see how these precious times in nature are impacting the confidence and the nature connection with the girls
'We inspire through games and stories. One month each girl paired up and took turns to be led blindfolded to a tree. She then had to use her other senses to become familiar with it and was led away again, had her blindfold taken off and then had to find her same tree. They absolutely loved this experience and now each time we meet up the first thing they do is to run to find their tree, greeting them as a close friend.' ~ Hannah Gwawr - Avalon Grove
For the older girls something different is needed, when peer pressure starts to strengthen and there is a natural pull away from spending time with younger siblings and parents. Initially Hannah enlisted the older girls as helpers at Woodland Grove but recently has launched a separate monthly gathering for girls aged 13 plus.
A lodge is traditionally a place where sharing between women takes place and where girls would have been invited to join from the time of their menarche (their first menstrual bleed). In a modern culture where the majority of girls are being conditioned to ignore their menstruation and seek external validation, Avalon Grove is gifting the girls with a rare opportunity to connect with the power of their own feminine nature and strengthen themselves through a connection to their inner wisdom.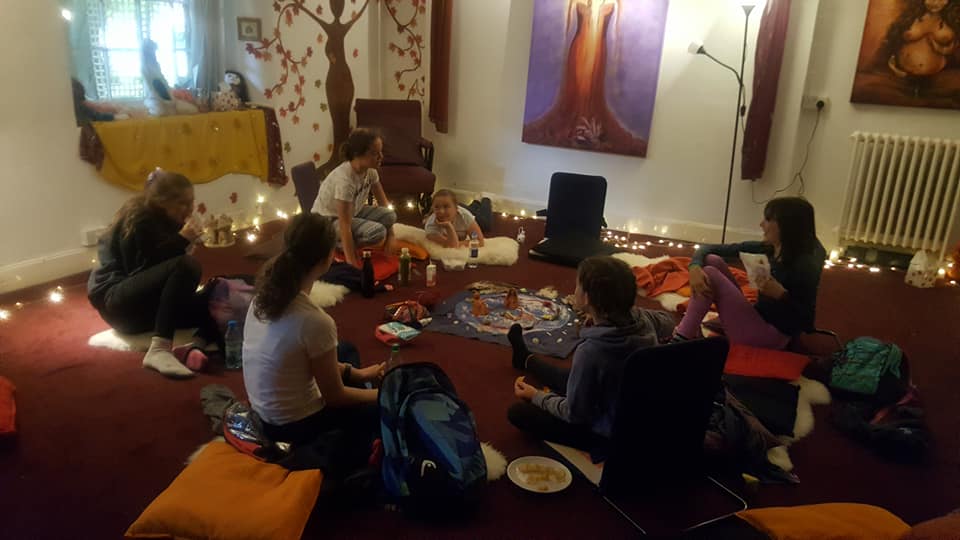 Conversations in these lodges invite explorations into sensitive subjects like consensual touch; how to hold personal energy whilst receiving good or bad attention; how to navigate the experience of suddenly having a woman's figure and an aphrodite nature; The main message is that the girls are not alone in coming into their women selves; they have the women from the lodge - real life empowered women to accompany them rather than distorted media images.
And even though the girls can sometimes resist the invitation to take part in something that is so counter culture, Hannah has seen again and again how much benefit well-held spaces like these offer our young girls as they transition to womanhood.
'Even though they can convince us through eye rolling and 'oh mum not sacred space again', I know within my whole being that it is good for them, it is giving them what is needed'. ~ Hannah Gwawr Avalon Grove
Imagine a network of TreeSister girls groves all around the world offering space and support to girls as they transition to women. Imagine the shift in our culture that would take place as the numbers of girls who have a deep knowing of their intrinsic worth and power grew. And imagine the shift in our relationship to nature as these girls stepped up one by one into their own version of Feminine Nature Based Leadership.... This is the future that all of us are jointly dreaming in.
Thank you so much to Hannah for your vision and commitment to this work. If you would like to find out more from her about her work with her Groves please contact her here or here
By Jenny Smith
If you'd like to find out more about becoming a tender please go here or join us on Facebook here.