The Jewels Of The Colombian Rainforest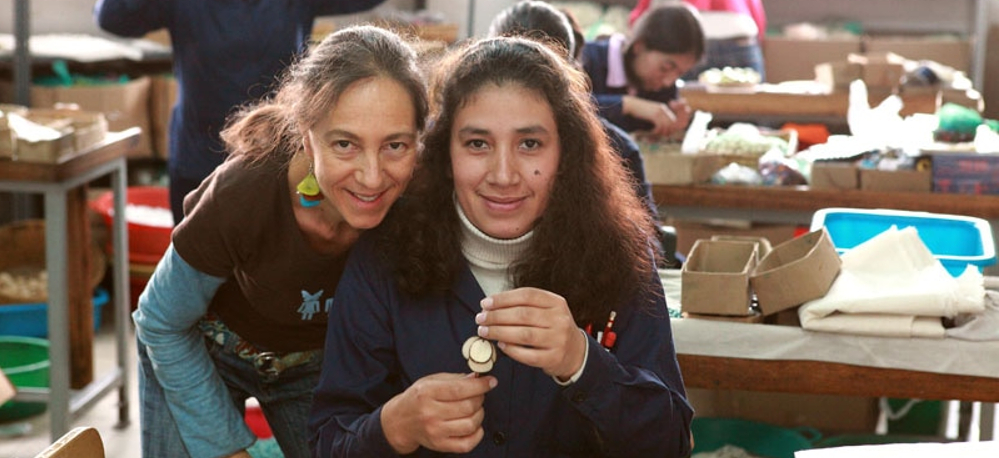 Guest Post by Alyson Collom, Director of Operations at Encanto Jewels
When I first started working at Encanto Jewels, a small business dedicated to preserving the Colombian rainforest through sustainable and fair trade business practices, I had no business experience, had lived most of my life in a small town in Northern California and was the type of woman I thought society wanted me to be: contained, polite and passive. And I knew very little about the Colombian Rainforest. Working with a Colombian entrepreneur was a new experience for me. Monica is fiery, creative and passionate. Instead of creating the usual work environment where one is expected to leave personal problems at the door and do what they are told, she believes that our personal lives are not separate from work and that in order to be successful in life, and in business, we need to create a positive, supportive environment at work. She also believes in creating a space that encourages employees to learn new things, ask questions, state opinions and grow together.
At first it felt strange to find my footing in such a feminine work environment. But as Encanto continued to invest in my business growth, I started to see a new person emerge from under the shadows. It was someone I hardly recognized because I had only seen glimpses of her, but there she was: knowledgeable, assertive and empowered.
Over the years, I have become so much stronger in myself and as a woman, which has allowed me to see the incredible power of creating spaces for people in their work where they matter and where profit isn't the most important goal.
Currently I work as Manager of Operations at Encanto where we specialize in selling high-quality jewelry that is made from a seed called Tagua. What makes this jewelry unique is the fact that it comes from a renewable resource. Tagua grows on palm-like trees in the rainforests of South America – ours specifically from Colombia.
We work with a family-owned workshop there that Monica found immediately after making the decision to start the business. The environment in the workshop is as beautiful as it is nurturing. The Misrachi family treats their employees more than fairly – they are paid well, given benefits, paid vacation, retirement, and parties to celebrate events. It is an indescribable feeling to work for a company and with a workshop that treat each other so well.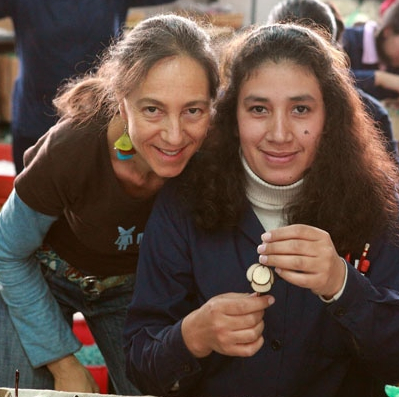 Thanks to a successful Kickstarter Campaign, Monica and I are traveling to Colombia this December to study the effect that we are having on the people there and the rainforest environment.
Because the seeds are harvested in such a way that brings no harm to the tree, its cultivation has made it so these areas are protected from the rapid deforestation that is happening to our rainforest land.
We want to make a documentary that studies more in detail the effects this is truly having on the land and also to interview the people who are working at our workshop and who harvest the Tagua to hear their stories.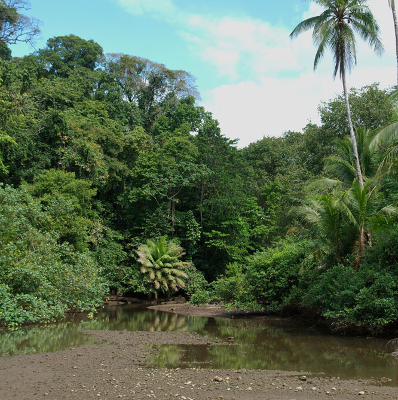 This trip will be a first for me – it will be my first time visiting Colombia, my first time meeting all the people I have been working with so closely over the last 4 years, and it will be my first time taking a major step toward something I truly believe in and have put a lot of myself into. For most of my life I never knew that I personally could accomplish so much or even cultivate a dream to work toward. This was another gift that Monica has given me. And one I would love to pay forward by showing people that even things we consider to be small (like creating an authentic work space or purchasing something that is Fair Trade) have a big impact. I will be forever grateful to Encanto, Monica, and the Colombian rainforest for providing such a life changing experience.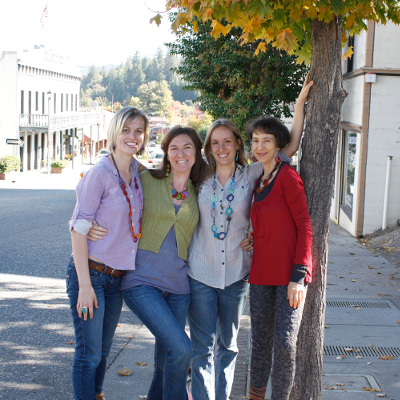 ---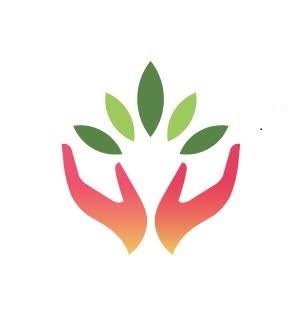 Join the TreeSisters community
We are a social impact initiative exploring the role that women can play in rebalancing humanity's relationship with nature and trees. We inspire feminine leadership, behaviour change and crowd-fund tropical reforestation. To give monthly and become a treesister, please visit: treesisters.org/home/join

Read more blogsLearn more about TreeSisters