The Jewels of the Colombian Rainforest PT. II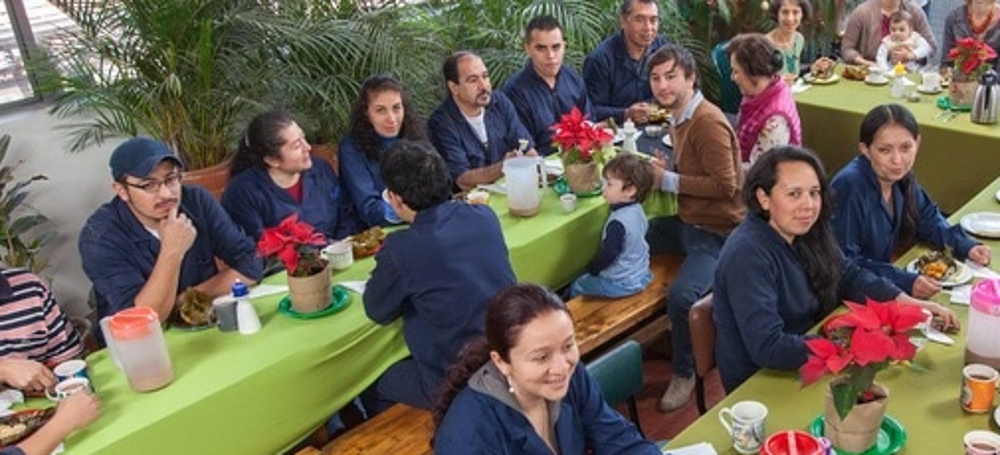 2nd Guest Post by Alyson Collom, Director of Operations at Encanto Jewels The Jewels of the Colombian Rainforest
Thanks to a successful Kickstarter campaign in late autumn, Monica (founder and CEO of Encanto Jewels) and I were able to travel to Colombia in December to study the effect that Encanto Jewels is having on the local people and the rainforest environment.
Since the beginning, this journey was one of two dimensions. One being to show a different side of Colombia and to help nurture our business by supporting and getting to know all aspects of it and the people within it. The second being to stretch myself beyond my comfort zone and experience a new culture with new people, new land, new food.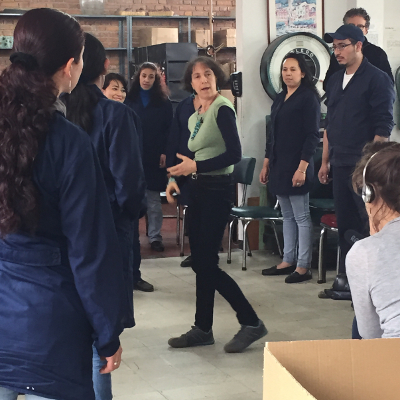 So far, each has been rich far beyond my expectations. Being at our workshop was a dream - meeting the people for the first time was an experience that will remain inside of my heart forever. I have worked with these people sometimes daily over Skype for 4.5 years and finally there we were, hugging each other, eating together, working side by side. It is an indescribable feeling to finally be in a tangible world with people after residing so long in the virtual. The physical energy between people is an undeniable force and one that cannot be replaced.
The workshop was even more lovely in person - so much space, so much light. Wonderful food being served. Each person given time, space, tranquility. Plants in every room, large windows with views of the mountains. Everyone was very sweet, relaxed, happy. I mentioned before the incredible importance for us at Encanto of working with a workshop that was as good with it's employees as it was with the Tagua and it was far beyond evident that this is the case here.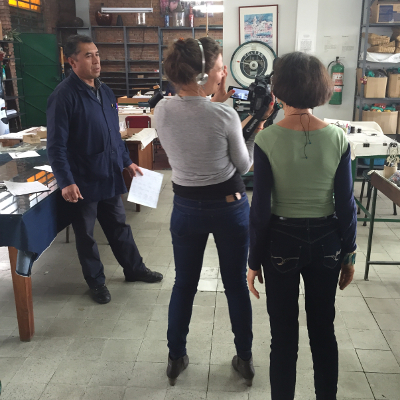 The Mizrachi family is extremely dedicated to providing good jobs and a good working environment for their employees, but they also treat them like family. While at the workshop we were able to start filming for our documentary. Monica gave a short workshop teaching the employees some body work exercises to educate them further in the importance of movement for the body. It was lovely to watch this group of people (about 25 altogether) drop into their physical bodies and move with her. We were also able to interview some of the workers to hear their stories and impressions of working with the Tagua, which will be included in our Pilot documentary film.
After spending some time (not enough!) in our workshop, we then traveled to the heart of the rainforest on the Pacifix coast of Colombia in a place called Choco. Choco is not easy to access - only by a 40 minute plane ride and a 35 minute boat ride can you get there. The Tagua palms grow naturally in this place and we wanted to find some to take pictures of and also to get a sense of what is happening to the people in the communities there. Because it is very difficult to get to, no Tagua is harvested there as it becomes too expensive. We interviewed a man there, Tello, who was familiar with Tagua and took us into the forest to find the palms. We were able to cut the fruit open and even eat the seed - it slightly resembles a coconut in its white fleshy appearance, but it is more chewy and has no flavor.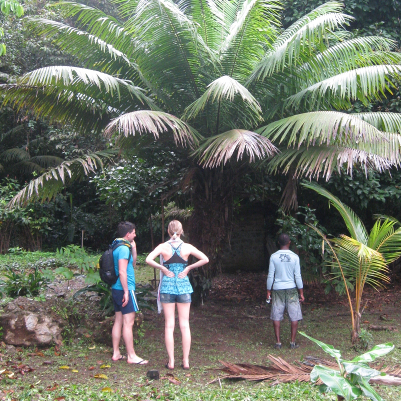 To stand in front of this incredibly untouched raw beauty in Choco was deeply profound, to say the least. To see that there are still places on this exhausted earth that are still relatively uncorrupted made some part of my soul relax inside. There are so many examples of man corrupting nature and our beautiful land being torn apart by capitalism and greed that one becomes so overwhelmed. But to witness this wild nature in its totality strengthened my desire to continue finding ways to help preserve its beauty and rawness.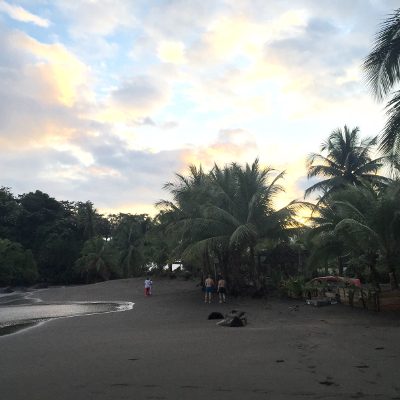 Monica and I are constantly connecting with people on this trip. Because my Spanish is limited, I cannot talk to the people as much as I so desperately desire, but Monica has an incredible gift of connecting and networking with people wherever she goes. She collects stories from town to town and creates these beautiful energetic links all over the world. Some of the people we have met are doing incredibly innovative things here in Colombia to help its land and its people and we are constantly seeking ways to collaborate with each other, to help strengthen our causes in any ways we can.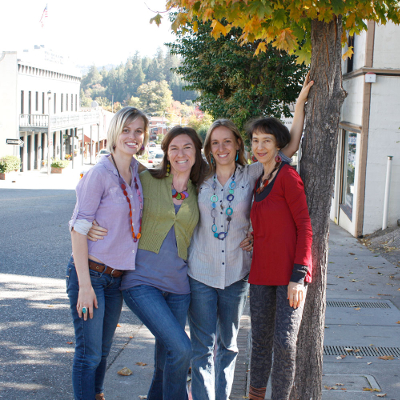 Every encounter feels new and sometimes scary, but I feel like every step of the way, I peel off layers of myself to reveal someone new inside. This trip has shown me that who we are as people can be very fluid if we allow it. There are so many different ways to live our lives, so many different ways to experience the people and environments around us. Travel reveals these in sometimes such profound and vulnerable ways. It opens us up to show us what we want for ourselves, for our children, for our world. Being in the rich, fertile, wild rainforest of Colombia made it so clear to me how important it is not to lose that piece of our Earth and of ourselves.