The Medicine of Conscious Sisterhood ~ An Interview with Clare Dubois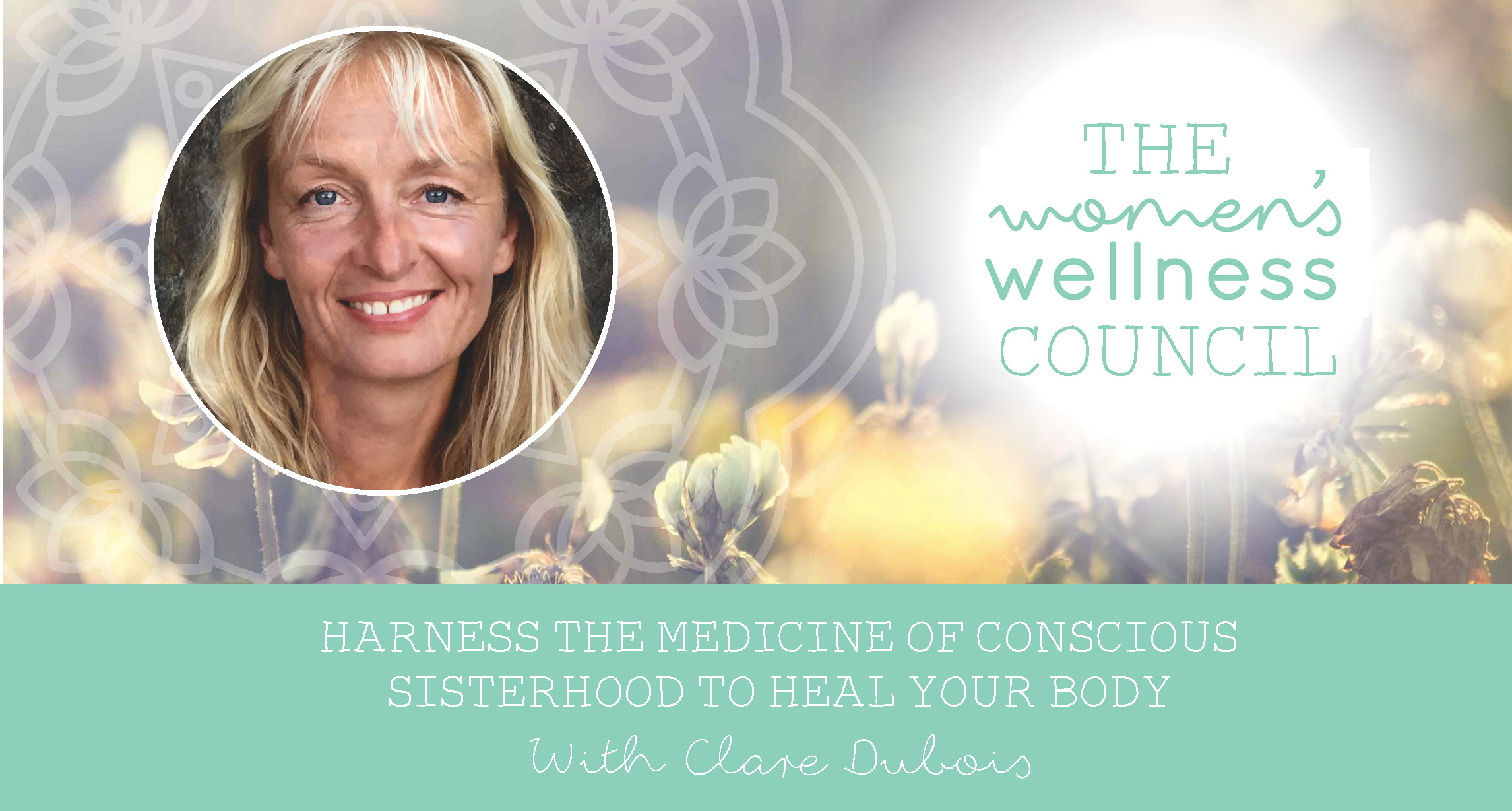 There is an awakening happening on our planet right now. In the face of great change and challenge, new possibilities are arising.
We are hearing the whispers of a new way weaving through our bodies. Many of us are feeling them as the fire and ache of chronic pain, fatigue and other health challenges burning through us, initiating us, calling us into a deeper intimacy with ourselves and with Life.
Now more than ever is the time for us to embrace these whispers and initiations. We are needed, and the time is ripe for the feminine to rise.
And we don't have to do this alone. It is key that we gather with other women, to explore what becomes possible through the gateway of conscious sisterhood. To sit together in circle, as women have done for thousands of years, to support each other through these tumultuous times and to call each other home.
That's why I'm honoured to invite you to a special feminine wisdom gathering. I am part of The Women's Wellness Council ~ Heal Chronic Illness the Feminine Way - a free five-day interview series featuring inspiring and catalytic conversations with twenty pioneers of healing and feminine awakening. We start on International Women's Day ~ the 8th March.
In this interview series, you will learn about....
~ how to develop a deep trust in your body's intelligence and your own feminine wisdom
~ how to manage pain and physical symptoms to create more ease and well-being
~ how to navigate the rollercoaster of emotions that come with life with chronic illness
~ how to use your sensitivity as a resource
~ how to harness your cycles as your own self care coach
~ how to embrace your sexual energy for healing
~ how nature and her rhythms can be your healing ally
... and much more.
Here are the details of my interview:
Harness the Medicine of Conscious Sisterhood to Heal Your Body
With Clare Dubois, founder of TreeSisters.org
Saturday 11th March
11am PST / 2pm EST / 7pm UK
In this revealing and rich conversation, I share my own personal healing story as a survivor of childhood sexual abuse, and how I'm healing the auto-immune illness that followed. I also guide to in a powerful meditation to weave you into a lived experience of connection, called "Connecting to Sisterhood".
The Three Healing Keys in this Interview:
Sistering - what it means to hold space for each other as women
Healing the collective feminine shadow of 'compare and despair'
Why the world needs healthy, connected women right now.
You can take your seat here: www.WomensWellnessCouncil.com
With love,
Clare and the TreeSisters Team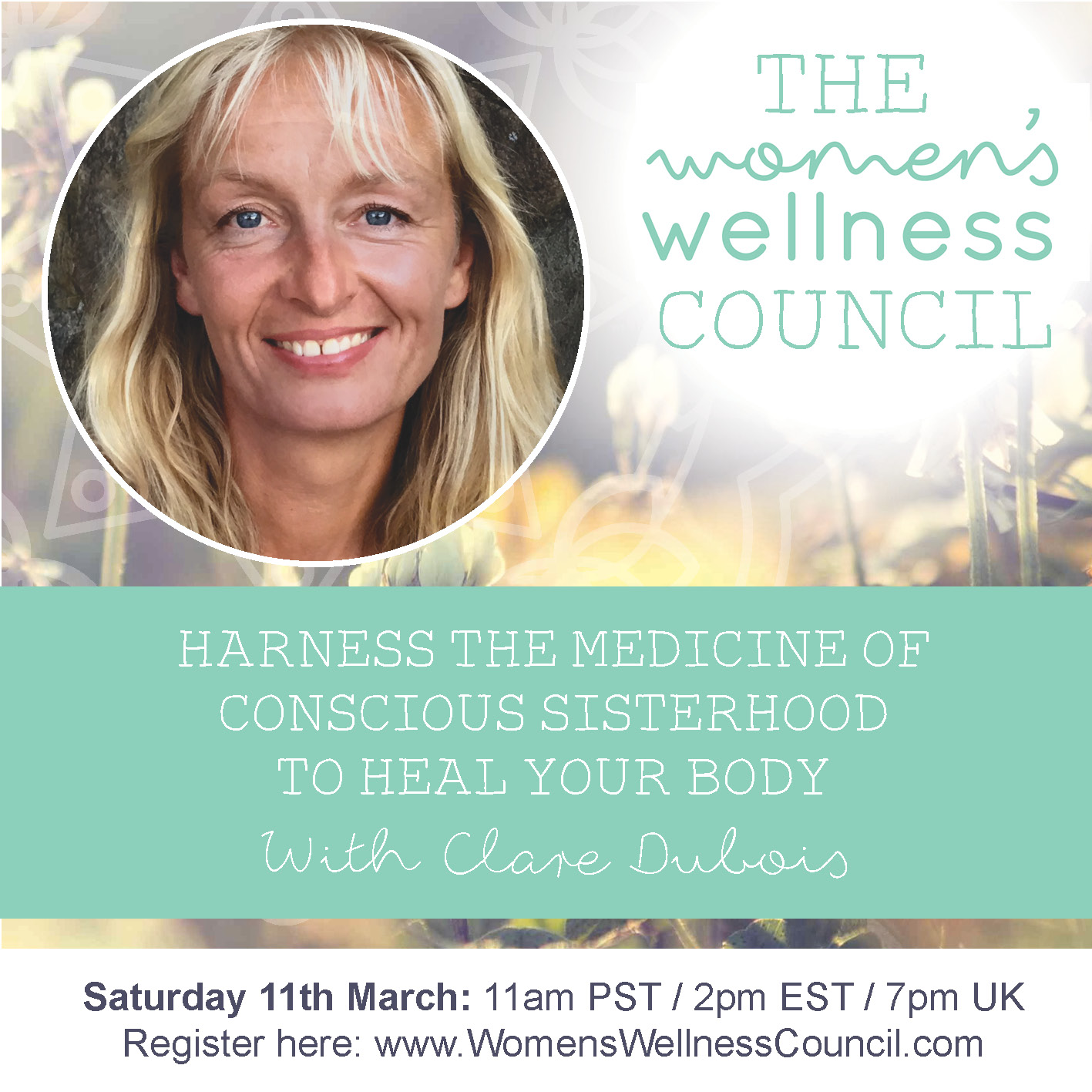 Ps: Our brilliant Edveeje, who guides our Inner Wise Women Council year-long journey into nature-based feminine leadership is also featured in this council:
Nature's Cycles: Your Healing Guide on the Way Home to Joy
Friday 10th March
11am PST / 2pm EST / 7pm UK
The Three Healing Keys in this Interview:
How to tend to our vibration to create more joy
How nature can awaken our inner wildness
Accessing nature's wisdom through our own cycles
Guided Practice: A Journey Into Our Body's Cyclical Wisdom
---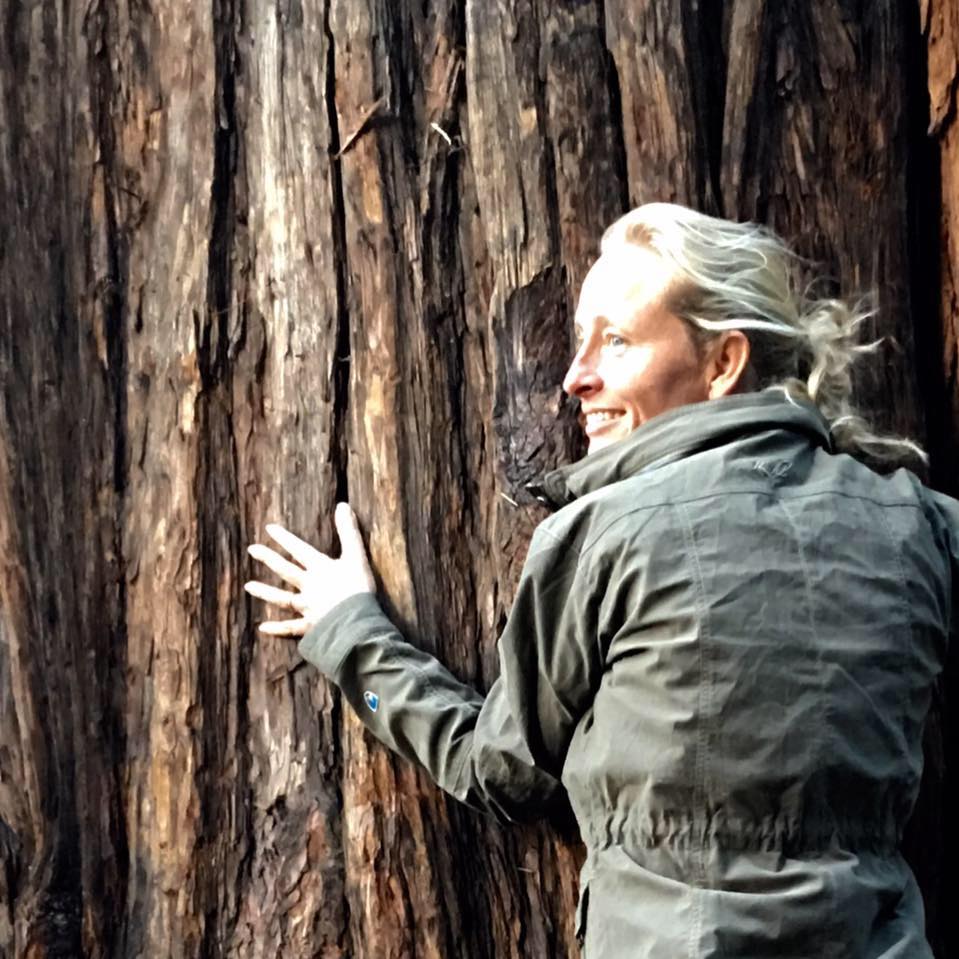 Clare is an Earth loving social entrepreneur and inspirational speaker who worked internationally for 18 years facilitating groups, coaching business leaders and creating behaviour change processes within the personal growth sector. Clare is leading the TreeSisters campaign; focusing on network development and the empowerment of women. She has been developing the ethos and principles, the team and organisational culture, the campaign strategy, the framework of the Maps and behaviour change materials. She is committed to the creation of an evolving system that learns as it goes and continually models itself upon the flows and forms of living systems.

Read more blogsLearn more about TreeSisters