The Road to Peace Valley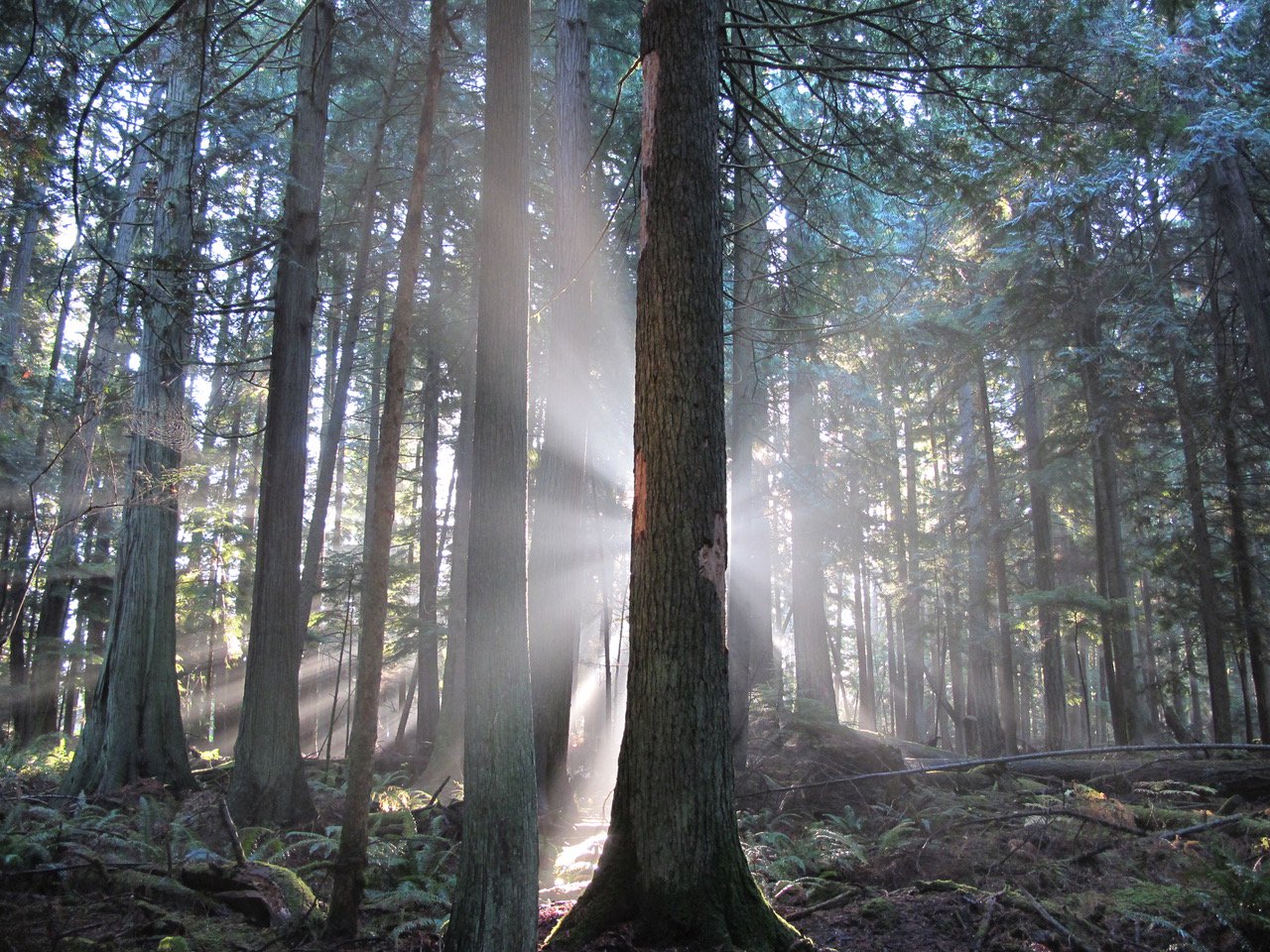 Peace Valley is a bush camp for volunteers set inland on the border between Queensland and New South Wales, Australia. It's about living by example and embodied learning of a new story where we live in balance with nature, in stewardship of the land, in harmony with each other.
Two dreams I had back in my 20s started the journey to where I am today at Peace Valley. One showed destruction, death and darkness and the other forest, sunshine and tall grass, with me sitting in a simple shelter, no electricity and the sound of children playing and chattering in the forest. In this dream, everything was bathed in golden light. I knew this light was love manifest and the scene a possible future trying to emerge. These were the choices I and humanity as a whole had to face.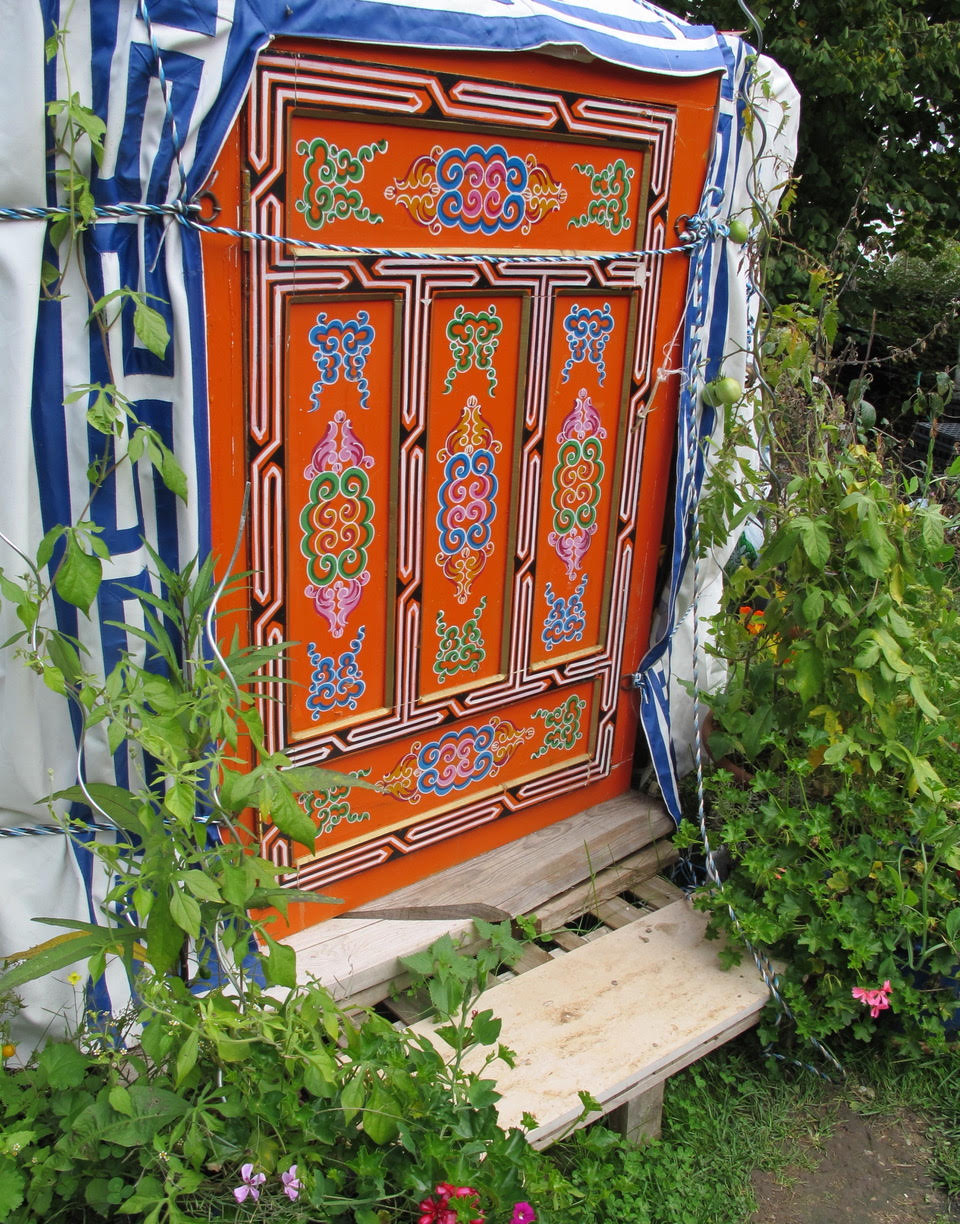 I kept the dreams in my memory and got on with life. The years went by with work, moving country twice, first to England than Germany, marriage, children. During this time I visited the Amazon and saw the forest being destroyed. I witnessed the loss of wild salmon both at the Moray Firth in Scotland and at Vancouver Island, Canada. I saw the pollution and loss of fish in the Mediterranean on the Sicilian coast near Catania. I watched villages breakdown as amenities were removed, as supermarkets took over and local shops went bankrupt. Still, I carried on with 'life as usual' though determinedly always providing our own home grown organic vegetables for my family and never losing the connection to the land.
As life often does, I was hit with a big challenge; the breakdown of my marriage and with it the loss of the foundations of my life so far. Some call this 'the dark night of the soul' and for me it certainly was. Eight years go by as I try to save the marriage and stop change out of denial and fear, before beginning to let go and move forward again. Now the questions 'Who am I? Why am I here? What are my values? Where am I going?' needed answering.
During this time of inner reflection and seeking, gradually an awareness of interconnectedness and of the spiritual aspects of life began to grow in me. Synchronicities began to occur which couldn't be explained, moments of heightened awareness and deeper insights began to pepper my days. Alongside this, a feeling of incredible unrest grew. I had the feeling that I was being simultaneously pushed and pulled forward with no idea of where to or by what! Was this 'God' 'Lifeforce' or what? Was I, in fact, going mad!!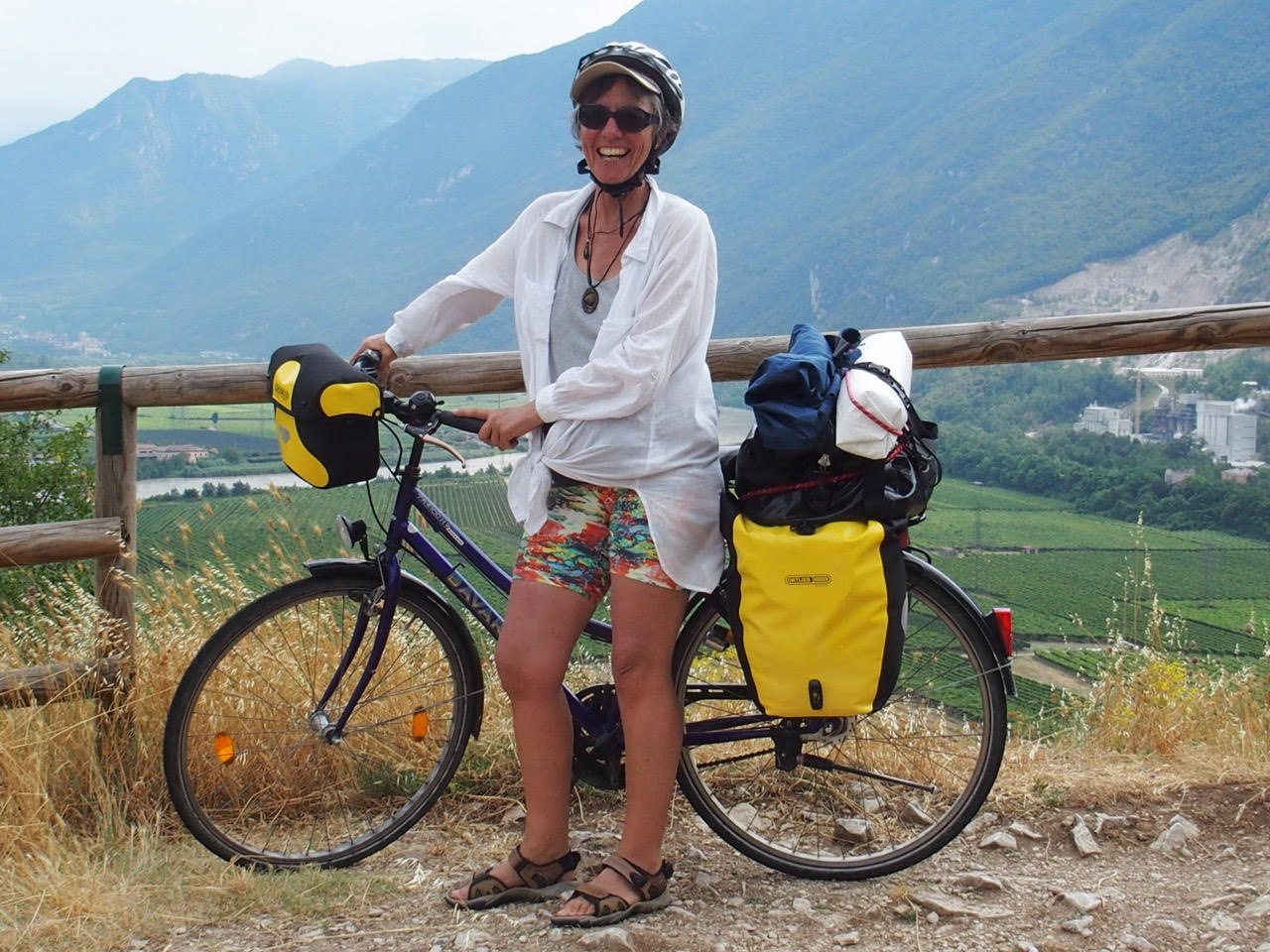 Around this time I started exploring the ideas of community living, permaculture, alternative economies, meditation, and yoga. The idea of some sort of community called 'Tal des Friedens' or in English 'Valley of Peace' was born and although still vague, it was to be about reconnection to the land.
One day I saw one of Chris Jordan's images of a dead baby albatross on Midway Island. At that moment, in a split second my world turned upside down. My heart broke into a million pieces as I truly comprehended for the first time MY responsibility in causing the death of this bird. I used plastic. Using plastic caused the waste which ended up in the sea being fed to this baby bird. It had died of pain, obstruction, poisoning, starvation and slowly. There it was, out in the open with no way of denying it: I was responsible.
So I started to research just what was truly happening on our planet in terms of environmental breakdown. To start with my focus centered on plastic, then it spread to petrochemicals in general, to technology, then clothing production, then the food 'industry' and then it grew into the huge complicated mess of our current monetary, political and social system which in its totality is destroying our world. My love for the albatross chick and grief for it's passing represented my love for this world and the grief for the destruction we are causing as just one species. This was Pandora's box and it was not possible to close the lid, to unlearn what I'd learned, or to ignore its message.
The state of blessed unrest grew into an unbearable impatience. I knew I had to do something but had no idea what. However, I did know I had to change my lifestyle. It was not possible to live with myself if I couldn't walk my talk and put my values into practice. It was necessary to be completely authentic and to express this in my actions. The first move was, of course, to remove plastic use from my life and I then proceeded to live for a year plastic free. Next, I quit my job, moved to a local farm and worked there as a volunteer. With others, we started a food cooperative, a small intentional community, a CSA scheme and created the 'Zona Libra' (free zone) at the Kreativquatier in Munich.
Unbeknown to me during this time I was learning skills for my 'Peace Valley'; for manifesting the dream of my youth! I gained skills in community building, in the process, conflict resolution and systems management.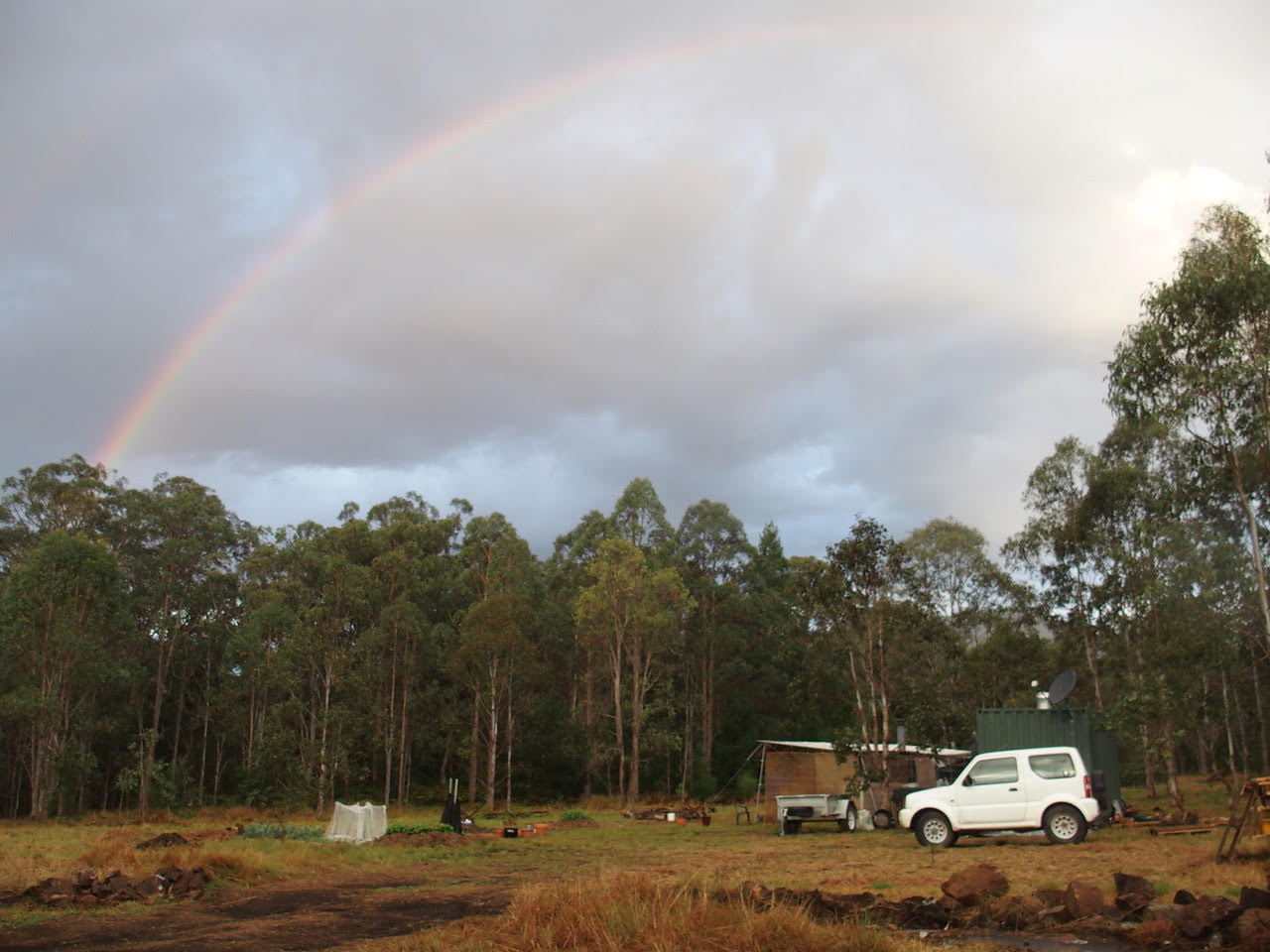 First and foremost, my school was found in nature, observing and listening to the birds, plants and animals, and also having discussions with random acquaintances. I read an eclectic mix of wisdom books from Kahil Gibram, Nisargadatta Maharaj, Bill Mollison, Eckhardt Tolle, Joanna Macy, OttoScharmer and Daniel Colemann to name but a few. I learned about an ecovillage community called Findhorn in the north of Scotland and visited attending the 'Applied Ecovillage Living' course there. I found the Pachamama Alliance and attended their 'Awakening the Dreamer' and facilitator courses. I attended a 'Mind and Life' symposium in Berlin. I joined TreeSisters and also did a course with Joey Walters on 'Awakening Feminine Leaders'. This period was incredibly intense and was condensed over just the three years of my separation and divorce. It was an emotional rollercoaster always with this feeling of NOT ENOUGH TIME; NOW; NO TIME TO WASTE but still not knowing what I was meant to be doing, where I was supposed to be, or how I was to do it.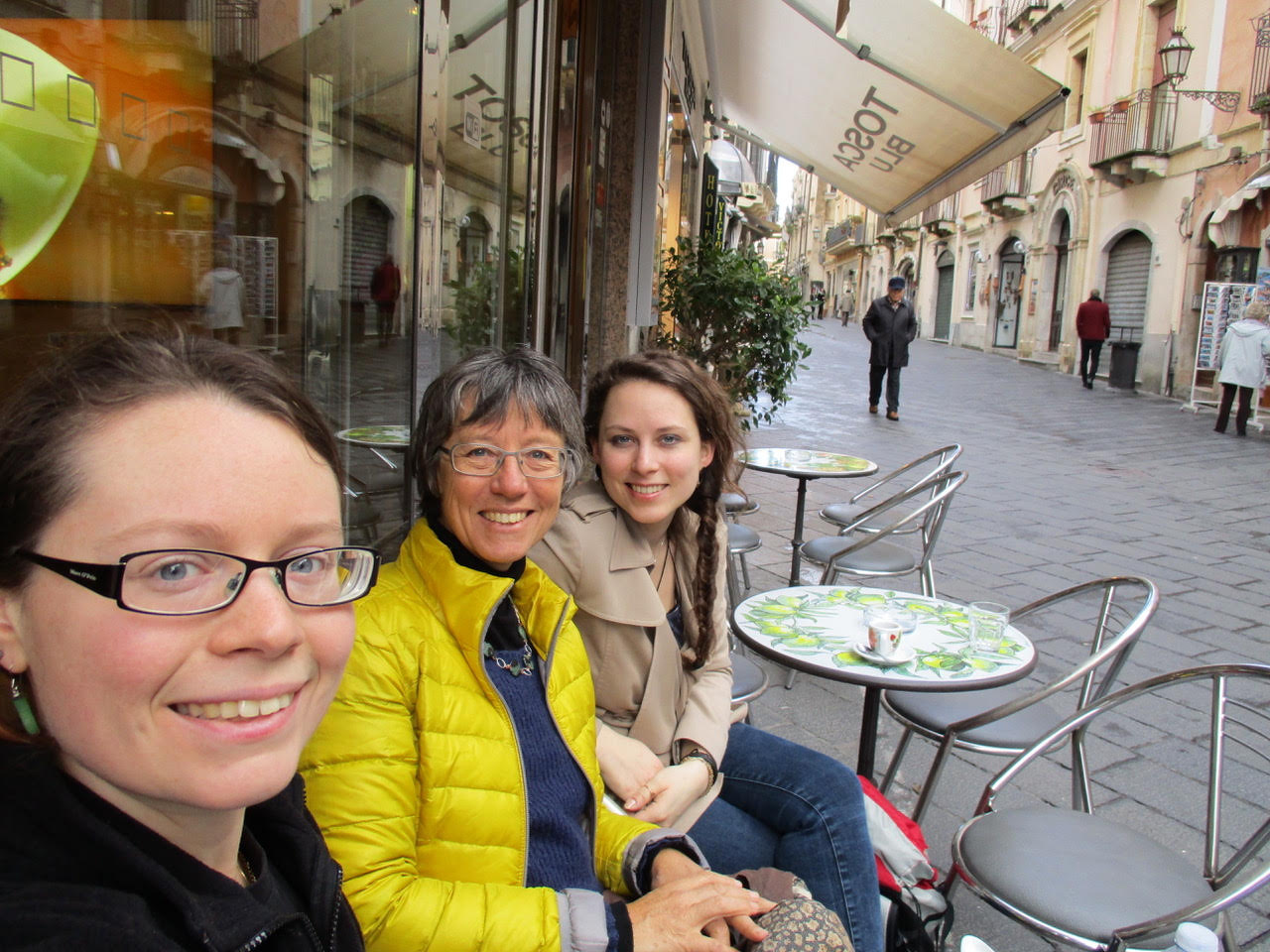 So all the changes I'd made were still not enough. It became increasingly obvious that the small community where I was living and working north of Munich wasn't the right place for me. With a collection of project ideas spread over 6 countries all focussing on both reforestation and community, I decided to do a vision quest in the form of a bike ride from Munich to Rome in order to make a decision. Or so I thought! As I got closer I gradually became less sure of anything, in fact just 100kms short of Rome I broke down into a state of emotional and psychological collapse. I didn't know anything anymore, not even if I wanted to continue the bike ride. Then something magical happened as I shifted into another way of being. I fell into presence, and for the rest of the day, I was in a state of heightened awareness, of wonder, of grace. Everything around me was beautiful, time slowed and stretched and my brain just went quiet. You could say I had a Zen day rather than a Zen moment. At the end of the day, I arrived in a little town called Todi where I stayed. As I was getting settled into my room that night I suddenly knew: I was going to Australia. My heart told me, this is what you've been working towards your whole life, it is your soul path! Finally, my head had shut up long enough for my heart to speak! I was to create Peace Valley as a volunteer camp, embodying a simple life in nature, stepping away from technology, working with a gifting economy, planting trees and doing regeneration work. Providing a space for people to get reconnected to themselves, each other and nature.
This set off a train of events which have allowed me to build a pilot project, within just one year on the Queensland / New South Wales border. I've taken the dream and turned it into reality. The synchronicities and wonder continue as the project shifts and solidifies into being. New worlds have opened up for me through this process. I now realize that to allow my head to dictate what I do is not going to achieve the best results. For that, heart-based wisdom needs to take the major part in decisions. I've learned to trust my inner voice, my intuition and embodied knowing. Whenever I do this my life is filled with wonder. When I ignore it I do so at my peril and my life takes a longer and harder route. There are no wrong roads just easier or harder, shorter or longer. Also, the hard knocks have taught me the most, so now whenever something happens which seems out of sync or is challenging I look for the lesson or the hidden gift in it and there is always one or both. The grief and anger are still there, as well as the outer manifestation.... If I get a little tired or feel less motivated or committed for a while, I just tap down to this love to re-energize and take the next step. I have no idea where this will go. My vision is for there to be volunteer communities, many Peace Valleys, spread around the western world near large cities, which provide the space for reconnection through embodied learning and direct experience of the earth.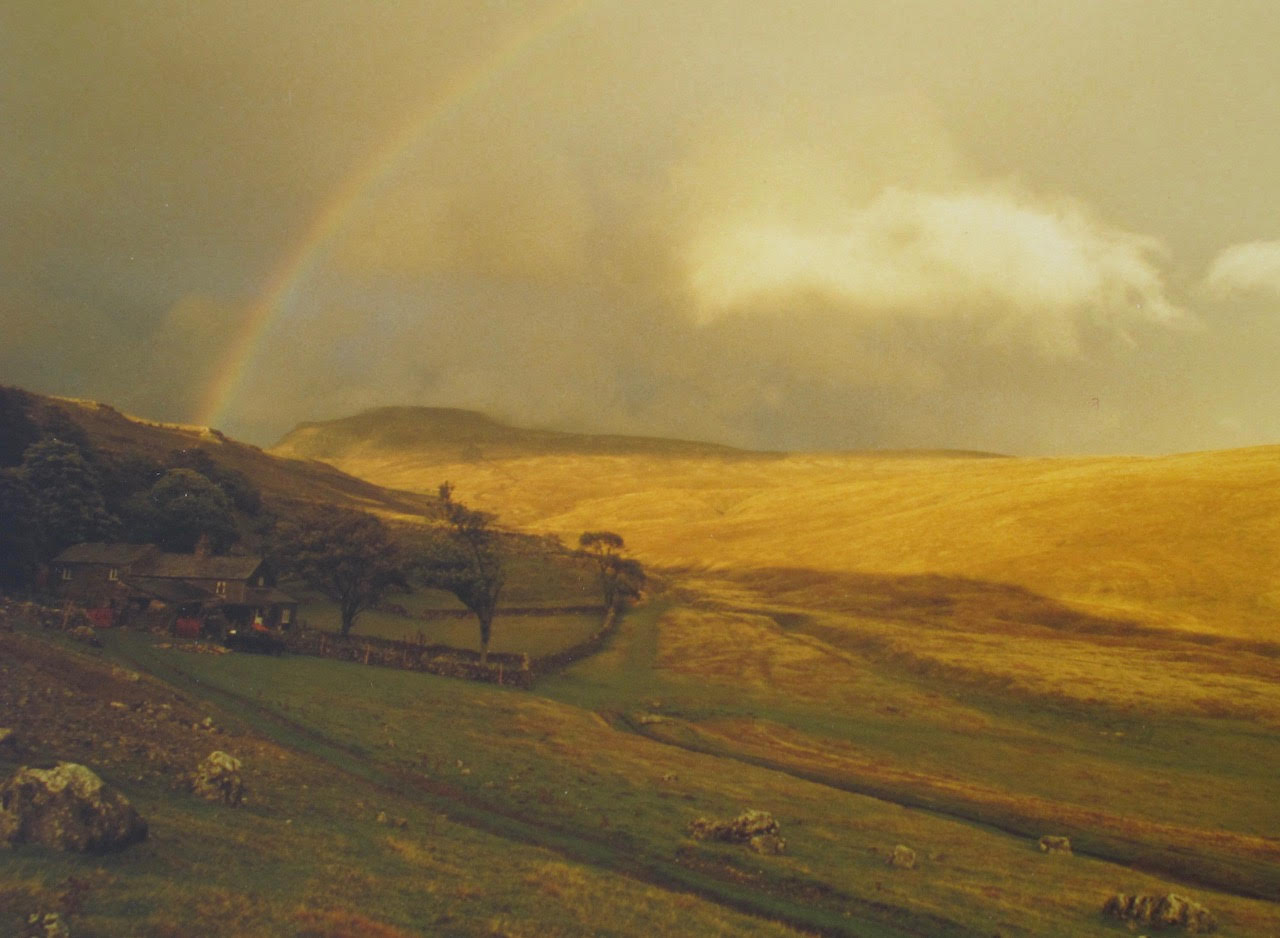 Currently, the majority of the world's population have no personal knowledge of the natural world, many are in fact frightened of it. People have withdrawn from nature into a manmade world where there is no life apart from human. There is an even deeper disconnection that has occurred as people sink into the virtual technological world of smart phones and internet cloud. It is my opinion that if you wish to save something, you must love it - and to love it, you must know it, and that is key.
May there be many Peace Valley camps around the world spreading out the message of reconnection with self, other and nature.
For more information about the Peace Valley project you can check out the following:
https://www.facebook.com/peacevalleyau/
http://peacevalleyau.org/
#peacevalleyau on Instagram
---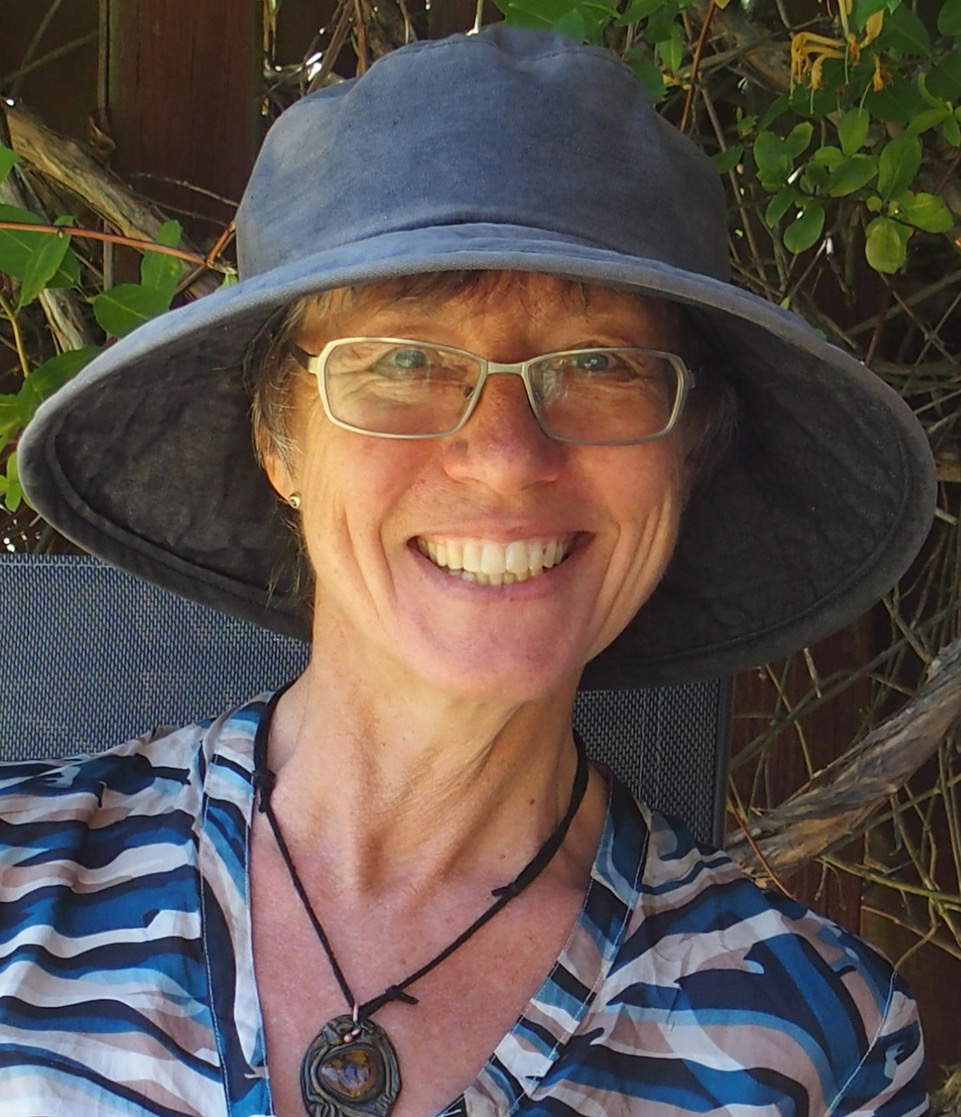 Joy Foley is a passionate global citizen and nature lover. She is a mother, gardener and one time nurse! An everyday person doing everyday things. Her life experience includes creating organic gardens, off grid living, nature connection, yoga and mediation. She has lived in four countries, always on the land. In Germany she assisted in initiating a food cooperative and alternative community and lived plastic free for one year. She speaks English, German and a little Italian. She is the founder of Peace Valley - Australian Bush Retreat in Australia.