The Siren Call of Sisterhood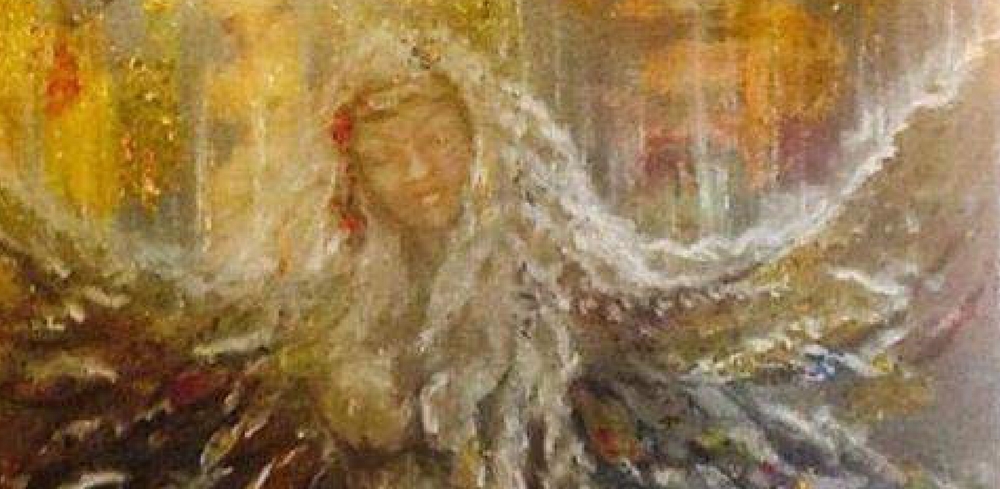 Sisterhood is a siren call beckoning us home to Earth, a gathering song signaling us to evolve in harmony for the good of the whole, by tuning out the need for control and tuning into the higher vibrational powers of love. Sisterhood is an urgent cry to connect heart to heart, circle to circle, in a sacred spiral branching from sea to sea. Sisterhood is also a primal voice here to satisfy our suppressed desire to return to mother's hearth fire, to reclaim our nature, and the raw creation energy we truly are.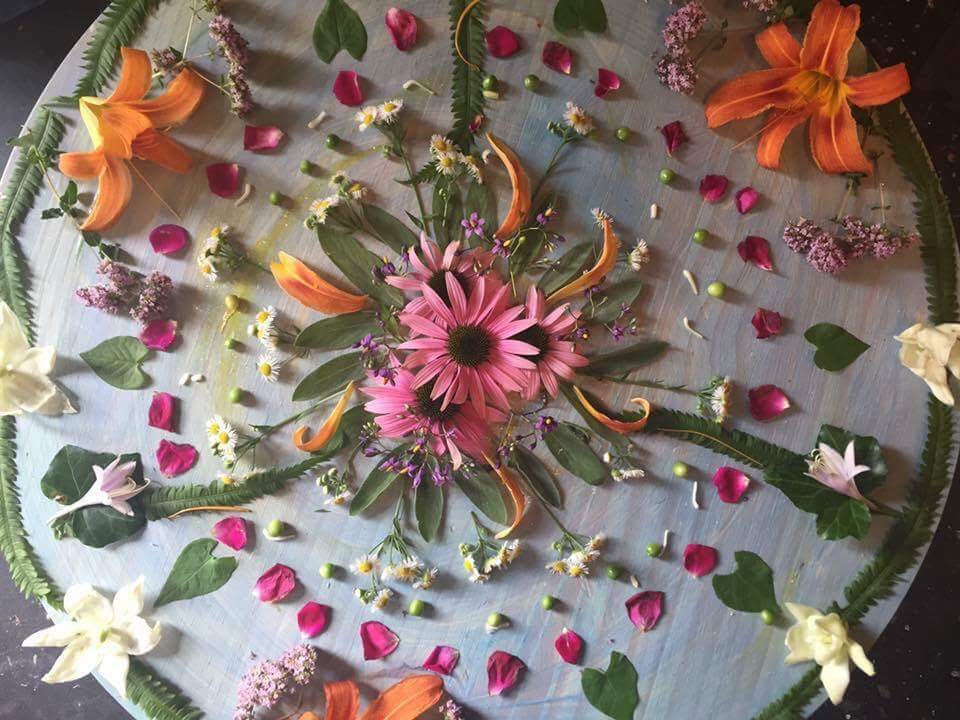 I facilitate a local TreeSisters Grove in a teepee near Chicago, and two virtual online circles as "Artist Liason" with TreeSisters, as well as currently being part of two other local circles. I have personally heard Gaia call vibrating deep within my core, seen her purpose driven visions behind my eyes, and felt her gentle arms as I've raised mine in tearful prayer. I have witnessed the courageous rising beauty of the feminine heart and soul in my mother, my aunts, my two sisters, and my two daughters. I have experienced the wild blossoming of creativity, authentic sharing and encouragement, deep release, immeasurable support, tender sprouts of self-love, relinquished judgement and competitive edginess, as well as astonishing individual and collective transformations in all the sisters circles I have led or been part of. I have also experienced the healing and ancestral reverence for nature in the sacred mist of fire circles, wisdom gatherings, and water ceremonies, with men, women, and inspiring elders who are longing for global peace while vigilantly weaving the great wisdom they carry throughout the planet.
Hope fills my spirit, as I see myself and many others re-attuning to the rhythmic and seasonal cycles of the moon, and drinking from the wells of ancient knowledge excavated from our lineage. It brings me joy to see the global garden of Sisterhood flourish as a heart-centered cyclical pattern of co-creation, drawing us back from fear-ridden linear patterns of dominance.
Environment and women have identified sacredly with one another since ancient times. Trees have long been symbols of motherhood and goodness of nature, as essential contributors to the survival of humanity. Greedy needs can no longer be tolerated, we must rise to abolish the exploitation of both Earth and women, no longer allowing either to be treated as nothing more than inert soil for seeding.
Now, as we grow into a fierce force of global heart reckoning, we draw the "circle" in the sand, as a symbolic message back to Earth, offering her our collective womb as a vessel of promise in which to birth a new world of equality, unity, and justice, harnessing our co-creative powers centered on an axis of unlimited love.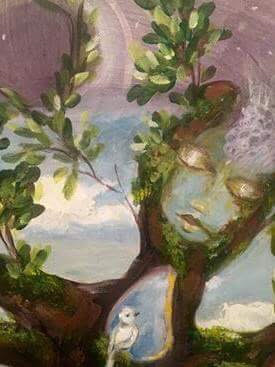 Like the Imaginal cells of a butterfly our DNA instinctively knows the direction of our new becoming. As the acorn knows the oak, the entelechy of our heart knows its destiny is to reconnect in sisterhood, to infuse our parched and hungry world with universal love. I envision our growing sisterhood symbolized by many rings of beautiful trees, rising tall into the highest version of ourselves in all directions, reaching the heavenly cosmos and rooting deep into our beautiful Earth. With circles of our indigenous Elders in the heartwood center, surrounded by a peaceful shield of energy, protecting our new Earth centric vision. Imagining this sacred energy as a golden vine, clinging to the fertile depths of our hearts, intending to reconnect, remember, redevelop, and respectfully reclaim the dignity and divine loving spirit of ourselves and of our Precious Earth, by devoting ourselves to the welfare of all life sustained by her.
Sweet Gaia must have shared her siren call with Ghandi, because as he predicted, we are here now, mothers, sisters, daughters, grandmothers, teachers, artists, healers, a sacred sisterhood of cultivators of the Earth, and we are changing the world circle by circle and tree by deeply rooted tree.
Art, photography and blog by Kathleen Brigidina
---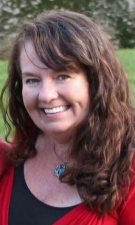 Kathleen Brigidina
I am here to be a loving creative expression of our precious Earth, and to encourage others to tap into the natural wells of creative possibilities bubbling within each of us.
I am blessed in my current roles as Artist Partner Liason, Water Carrier Guide, and Orchard Woman Grove Facilitator, all as part of my work with "TreeSisters". As well as my roles as, Council Guardian with "Loving Waters", and Inspirer of New Worldview Explorations with "The Institute of Noetic Sciences".
I enjoy discovering, learning, and sharing Earth's healing medicine, ancestral wisdom, creative musings, and intuitive inspiration, as Eco-Artist, Writer, Eco-Therapy Guide, Energy Healing Practitioner, Creative Coach, and Artist Workshop Facilitator.
I put my trust in Divine flow and the potential of our collective spirit, as together we envision, co-create, and evolve into a new world that supports, protects, and nurtures the good of the whole. For more please visit: www.brigidina.com