The Social Impact Of Tree Planting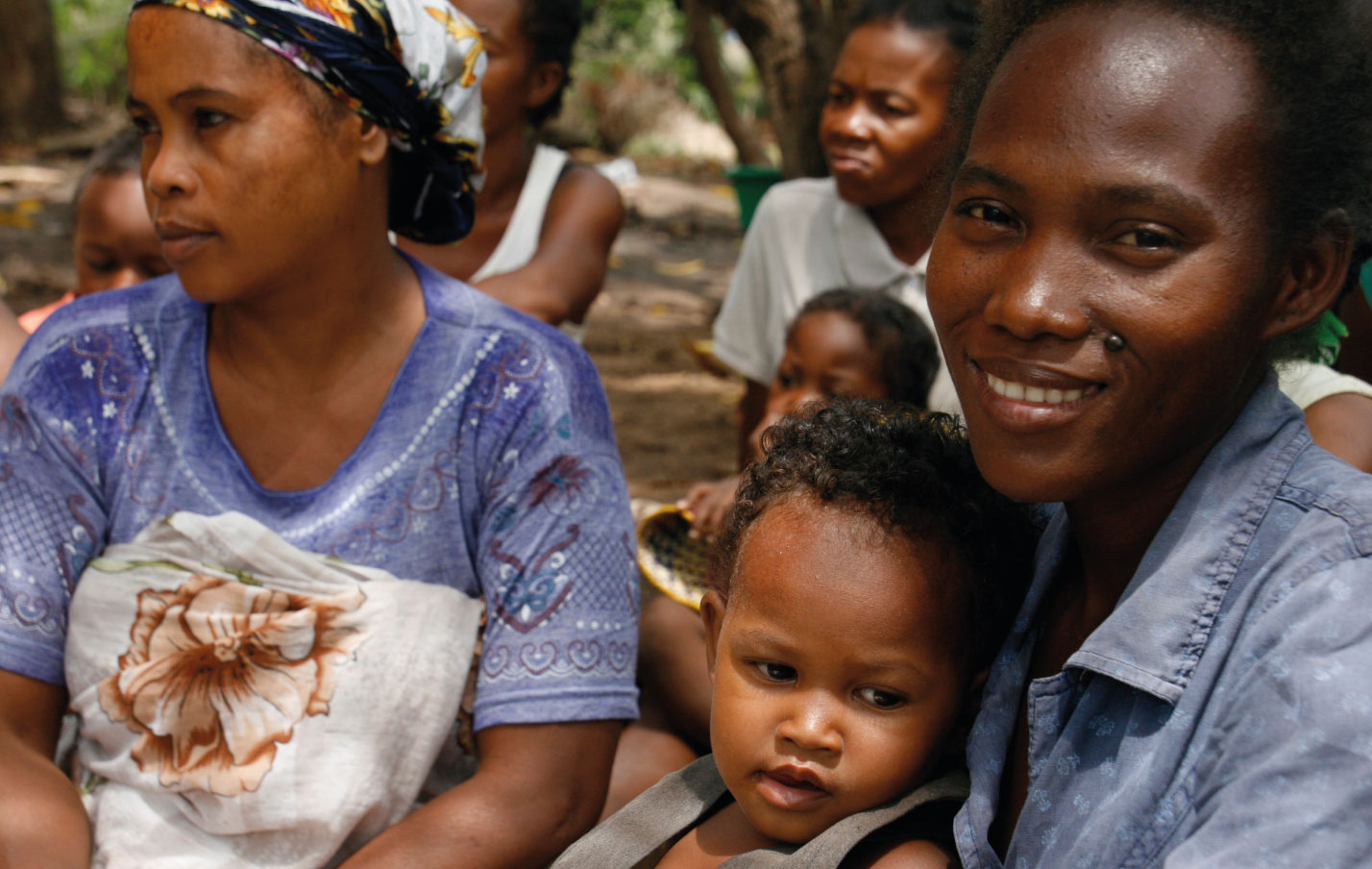 August 24, 2020
As of September 2020, TreeSisters has funded over 12 million trees and that number is set to rise even further as we welcome new restorers to our community! Sometimes I close my eyes and try to picture what these 12 million trees would look like… Prop roots from the mangrove trees reaching into the water in Madagascar, branches laden with fruit from the native forest garden in the Amazon, jaguars pacing through the forest corridors of the Atlantic Rainforest, and green canopy cover spreading across the slopes of Mt Kenya.
When I think about the trees growing in all of our projects, I think about their majestic presence, their ability to draw down carbon from our atmosphere, their impact on rainfall and the cool shade that their shadows cast on the ground beneath them. But the trees are actually only one of the elements of our reforestation projects. There is a significant positive impact on human life too! Reforestation does not happen in isolation. We work with our planting partners to ensure that our projects involve, and benefit local communities. We work to ensure that when we fund the planting of tropical trees, they have a direct and immediate benefit to the people nearby.
You can read more about this in our Tree Strategy, but I wanted to bring forward five of the many social impacts of our reforestation projects which you have helped to create through your monthly donations to TreeSisters!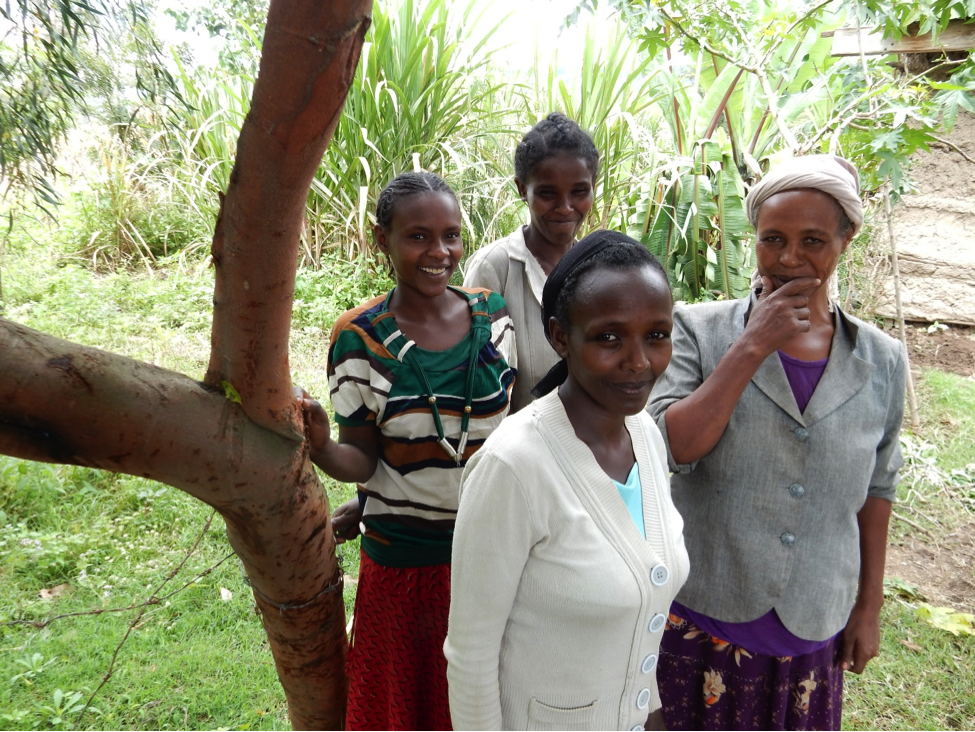 Funding Tropical Tree Planting Sustains Livelihoods Through COVID-19
When much of the world was put into lockdown in 2020, many individuals around the world lost their jobs and their income. This disproportionately impacted poorer countries and communities. Through our reforestation projects, funded by your donations, we were able to ensure that the people working to plant and grow the trees funded by TreeSisters continued to have an income source.

Our planting partner, Eden Reforestation Projects (Eden) reported that… "We are in daily contact with key international leaders and planting operations are moving forward as planned at this point. To date, our planting teams and international staff remain healthy and encouraged. Face masks, hand sanitizer / hand washing stations are being made available and social distancing is being practiced at our (planting) sites.
Reports from the field include messages of how amazed and pleased the workers are with the continuance of their jobs, while so many around them have lost their income source. Due to the remote nature of our work and planting sites, trees are still being planted by the millions and hundreds of employees are able to care for their family members."


Our Project in the Amazon Supports Indigenous Peoples
The situation in the Amazon is urgent. There has never been so much pressure on the rainforest from deforestation, fires, logging, slash and burn agriculture, building of roads and infrastructure to name a few. The economic interest in this area is intense and creating significant problems for the forest and the indigenous custodians of the land.
Many indigenous communities have struggled to protect their lands, many indigenous groups now live at the edge of settlements and towns. In the summer of 2019, about 20,000 hectares of the Surui' indigenous territory was burned.
Through your monthly donations, TreeSisters funds a project in the State of Acre which was developed by the Ashaninka people. The project aims to plant 50,000 fruit trees!
This project plays an important role in fostering healthier interactions between people and trees, by showcasing a different agricultural system that benefits people, soil, and Nature. With its healthier soils, a native forest garden produces nutritious fruits and nuts for both non-indigenous locals and indigenous people. It also helps stabilise water supplies, and reduces sediment run-off (from soil erosion and inland pollution) pouring into the rivers, which will, in turn, positively impact aquatic life and the people who eat them.
We Ensure That Our Tree Projects Support and Lift Women
At TreeSisters, we work with reforestation partners which encourage women to participate in project development and decisions, that seek to employ women without discrimination, and encourage women to take a leadership role. For example Racchya is now Eden's National Director for Nepal. She used to be Assistant Director for Eden Projects in Nepal in 2018. She joined Eden in 2016. You can read more about that project on our blog here.
Another example is our project in Kenya, we work with our planting partner International Tree Foundation (ITF) to restore the forests of Mt. Kenya.
This project places women at the heart of the reforestation efforts as the "green agents of change". At least 80% of the community members helping and working on this project are women. They are deeply involved in activities such as seed collection, managing tree nurseries and planting the grown seedlings. For this work to be successful, ITF works alongside local organisations who provide women with the necessary training and support.
Women involved in the project also receive seeds, tools and equipment to run individual small tree nurseries aimed at fostering income generating activities. You can find out more information about the involvement of women in this blog.
Funding Tree Projects Creates Livelihoods and Economic Independence for Whole Communities
Clare Dubois, TreeSisters Founder, often says that funding trees in the tropics helps people who are on the "frontline" of climate change.
Community members or individual small-holder farmers are often both the implementers of our reforestation partners' work, and also the beneficiaries. Project's employees make a regular income. Women workers sometimes receive an income for the first time in their lives. The wages earned are high enough to help them meet their basic needs and to provide some discretionary income. Earnings made by those working as seasonal workers or short-term contractors, selling reforestation inputs such as seeds or tree saplings, provide them with additional sources of income.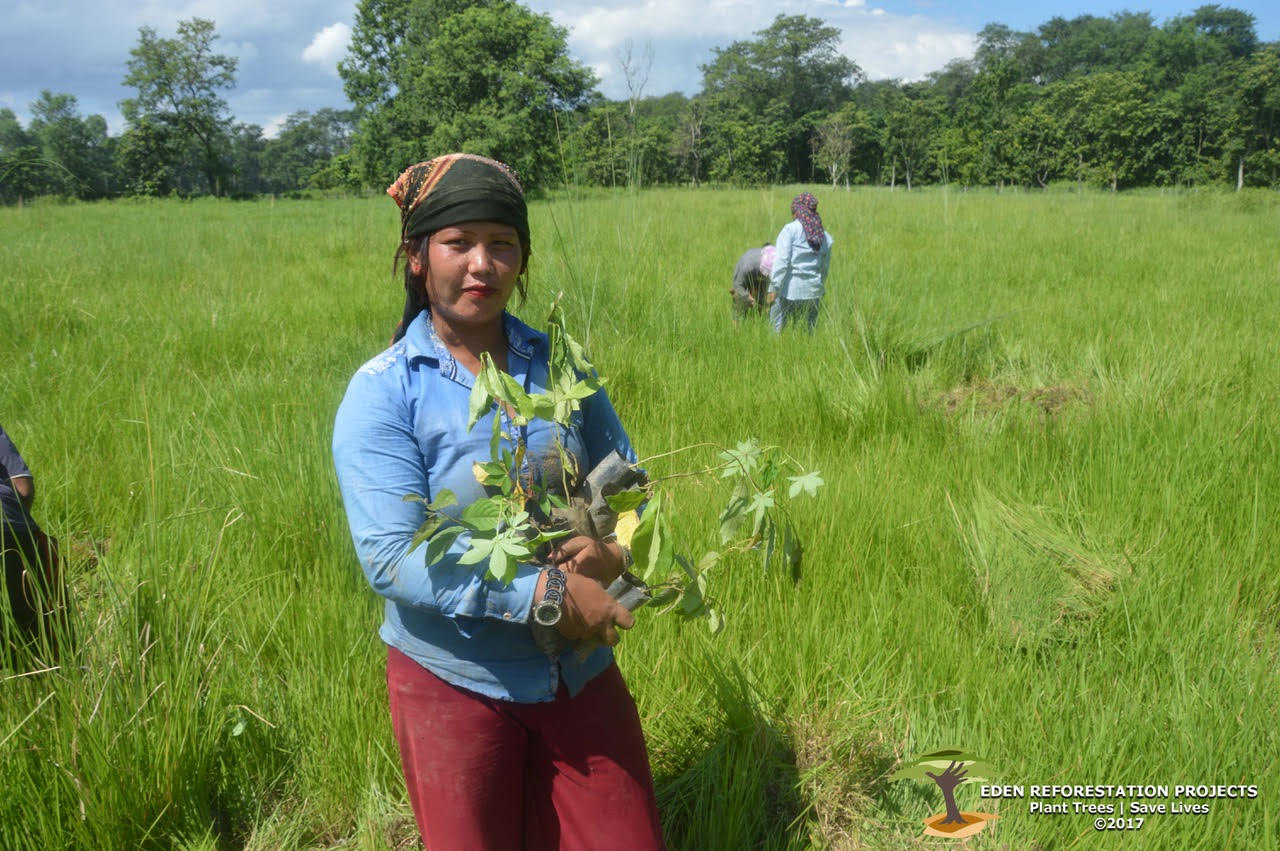 We have two projects based in Madagascar, with our planting partner Eden. One of those projects plants mangrove trees, the other funds dry deciduous trees. In Madagascar, whole villages are enslaved to fish barons. Fish barons are boat and fishing net owners who loan out their vessels in return for a specific yield. If these yields are not met, the fishermen and women are put into "debt" – permanently. This form of enslavement comes with various horrors, including giving children into slavery and much worse for women.
Eden works in this area with the communities and employs them to grow and plant saplings on very large tracts of land. 60% to 70% of their workers are women who are then able to lift themselves out of debt, put their children into school and many involved with the tree planting projects start their own micro-enterprises.
What We Are Connected to, We Will Protect
I joined TreeSisters two years ago and on my first day one of the team said to me ~ "if someone feels connected to something, a love for it, a passion for it… then they will protect it. If people are not involved or connected with a reforestation project, how can they want to protect them?" I have always loved that phrase and the notion that by simply increasing Nature connection, we can increase Nature protection.
Connecting local communities to our projects is a crucial part of the projects that we fund. For example, in Nepal we work with Eden to regrow and protect the vibrant lowland tropical forests in the Terai region.
In this project, villagers, particularly women, are employed to grow, plant and guard the regrowing forest. As of April 2020: 2,014 employees (1,176 women) and 1,926 employees (1,184 women) are respectively employed in Chetnagar, in Rautahat District and in Pachim Deurali, in the Jhapa district.
This is a key element to successful reforestation in southern Nepal. "you have to benefit the local population. People who are suffering the impact of deforestation are living in extreme poverty because of the connection between the land and the local community." ~ Eden Reforestation Projects. Respecting the needs of the communities and peoples living in or near the reforestation projects is crucial since it ensures the permanence of the trees as explained in a previous blog titled 'Is every tree planted by TreeSisters permanent?'
Their participation or engagement is crucial too. Eden calls this approach the 'Employ to Plant' methodology. This means that some of the community members are voluntarily engaged as workers. They carry out the programme themselves via the community association while Eden is responsible for the project implementation.
Hence reforestation helps with poverty relief and people build a different relationship with trees so they value the regrown trees and become stewards.
The 'Employ to Plant' strategy provides the poorest sections of these communities with a job, a consistent income, and a sense of accomplishment.
How can we continue to have a positive impact on our world and for people around the world?
It is only through donations that we are able to fund tropical trees and have these significant direct and indirect benefits for communities around the world. If you would like to have a lasting impact on lives and livelihoods in the tropics, you can set up a monthly donation to TreeSisters by visiting our Give Page.
By Jen Stevens (Smith)
Images by : Eden Reforestation Projects
---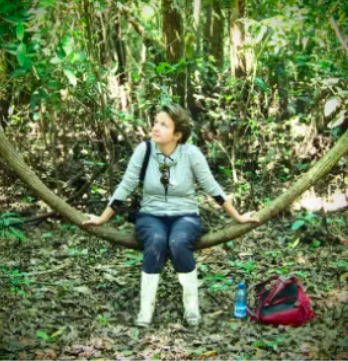 Jen Stevens (Smith) works as the TreeSisters Social and Communications Manager. Previous to joining TreeSisters, she worked at large technology firms and brings with her 7 years experience of digital marketing, advertising and best practice.
Jen has a passion for all things digital and social, having worked at Twitter for 3.5 years. She has partnered with some of the largest brands in the UK to develop innovative and integrated social media campaigns. Jen joined TreeSisters after spending 6 months traveling and volunteering in South America. During this time she saw first had the effects of deforestation on local communities, animal life and landscapes. She experienced a direct call from mother nature to protect and honour the earth. Jen is based in the UK, on the border of England and Wales near to the Shropshire Hills. When she isn't tweeting, creating and posting, she enjoys long walks, horse riding and dog training.
read more blogsLearn more about treesisters