The Wild Iris in the Dark Forest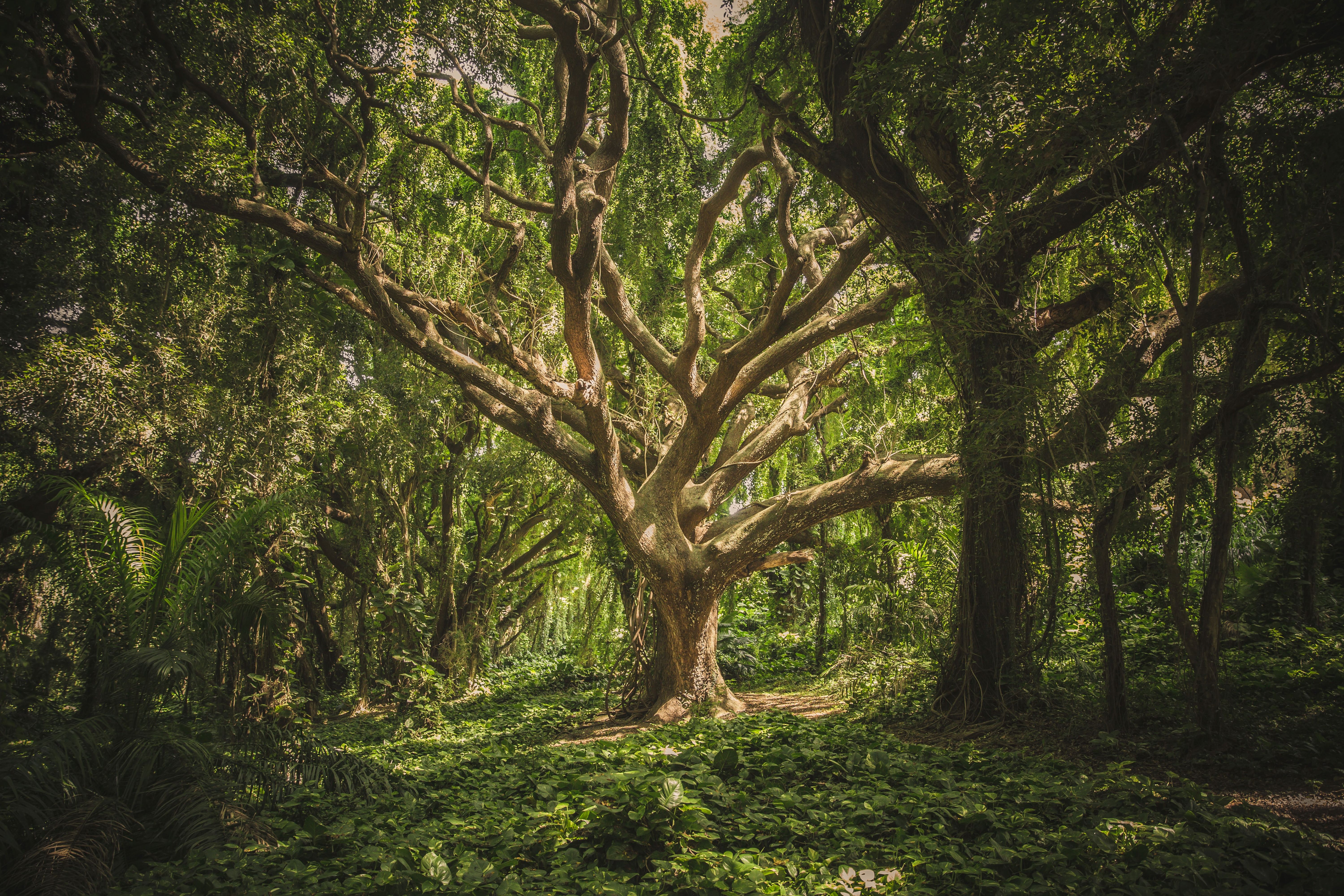 Aug 17, 2015
This is the first in a new series by Edveeje exploring "nature-based feminine leadership" and how women are more like trees than we ever imagined.
The Wild Iris in the Dark Forest Nature-Based Feminine Leadership™ Series
What in your life is calling you?
When all the noise is silenced,
the meetings adjourned,
the lists laid aside,
and the wild iris blooms by itself in the dark forest.
What still pulls on your soul,
In the silence between your heartbeats hides a summons.
Do you hear it?
Name it, if you must,
or leave it forever nameless,
but why pretend it is not there?
~(Anonymous)
Do you hear the summons hidden between your heartbeats? Do you feel the gentle touch of soul on your shoulder pulling you toward deeper dreams and wilder if onlys?
If you were as carefree as a wild iris growing in a dark forest – with no obligations or responsibilities – what would you most long to do with your gifts and talents? What are some of the 'wild if onlys' that you would pursue? (Prompt: The Wild Iris in me longs for ….) If you didn't have such an overwhelming schedule and had more free time, what parts of your 'beingness' or soul would you like to make more visible in your life? (Prompt: The Wild Iris in the Dark Forest whispers to me to be more….) A woman's answers to these questions – and others like them - form the bedrock and core of what we call a woman's "nature-based feminine leadership."
Like a woman, the beauty of a wild iris in the dark forest is in her being-ness not in her doing-ness. This deeper and wilder level of beingness is what I call soul. And soul is always summoning us to go deeper and to become more authentic. This autumn TreeSisters blog series entitled "The Wild Iris in the Dark Forest" is an exploration that will inspire and empower us as women to plummet the depths of our soul as the doorway into finding and inhabiting our unique and authentic place in the Great Work as the bedrock of our nature-based feminine leadership. This kind of leadership is very personal – rather than political or organizational – and it is sourced from soul rather than power.
This uniquely feminine way of being is at the core of us as women whether we are mothers, writers and artists, students or waitresses. It is pulsing beneath the surface of our lives no matter what phase – maiden, mother/matron, crone – we are in and whether or not we have ever viewed ourselves as leaders.
There are as many ways to define the phrase 'nature-based feminine leadership' as there are women who embody it. And yet we all know that we are standing in our nature-based feminine leadership when who we are - and what we do - comes from a deep and spiritual place that reconnects us to our souls, to Nature and to the sisterhood.
My definition of Nature-based Feminine Leadership is "the ability to tap into and embody the wisdom of living systems and the Feminine Principle as the primary field guide for creating a soul-centric, ecologically restorative life that fuels us as women and inspires others to become the planetary change for which we all long." Another treesister in our network defines it as how a woman remains wild and untamed while using her gifts to serve Nature and all her children. Another describes it as the unique quality of knowing and direction that arises through women who consciously connect to and embody the intelligence and flows of nature as the root of their own feminine nature...
Over the next three New Moon Calls (and in this blog series) we are going to explore this concept through the lens of how women are like trees:
The Roots of A Woman's Soul

– September – An exploration into how our souls as women correlate to the forest soil and how soul is the humus of our lives from which all else grows
A Woman's Spiritual Canopy

– October – An exploration into how a woman's spiritual purpose embodies the leaves and the process of photosynthesis in the context of our overall wholeness and soul-centricity
The Sap of a Woman's Life

– November – An exploration into how a woman's spiritual purpose becomes manifest in the sap of our lives through our personal vision, values, and lifestyle
Each session will have original poetry and guided visualizations. The series will contain a Sacred Soul Staff creation and a ritual tree planting ceremony. If you are not already on our New Moon Call registration list, you can join here. Before each call you will receive an email with the terrain we will be covering as well as any soul-mapping explorations related to the topic.
Women are like trees. The roots of our lives grow from the richness and depth of our souls, while our branches reach heavenward for the light that nourishes and feeds our spiritual purpose and our dreams. And our life's vision and true values pulse through our veins like the sap through a tree. When a woman weds her soul and her life's vision then spirit is served and the world around her comes into balance and wholeness. A woman takes her place as a tree in the Forest of the Primal Feminine and she stands rooted in her nature-based feminine leadership. Join me for this soul-centric series.


Women are Like Trees
Women are like trees Rooted in the soil of soul
Embodied trunks of womanhood
Stretching toward the canopy
Of light that fills our wombs.
Yes, women are like trees
Growing deep into the Earth
Sourcing life
From tendrils reaching out
Below ground
Feeling for sister roots
To wrap around.
Yes, women are like trees
Sap flowing through our veins
Surging upward and outward
To all we embrace
Strong and noble and gentle in the breeze
We expand and grow taller
With every season and moon phase.
Yes, women are like trees
Our canopy of leaves
Senses the light
Required for life and spirit
To emerge through the storms
As we reach heavenward
To pull down our dreams.
Yes, women are like trees
Alone we are majestic and mysterious
Together we are a forest
Of the Primal Feminine.
Yes, women are like trees.
~By Edveeje
---