Tree Choir: Celebrating Trees in Song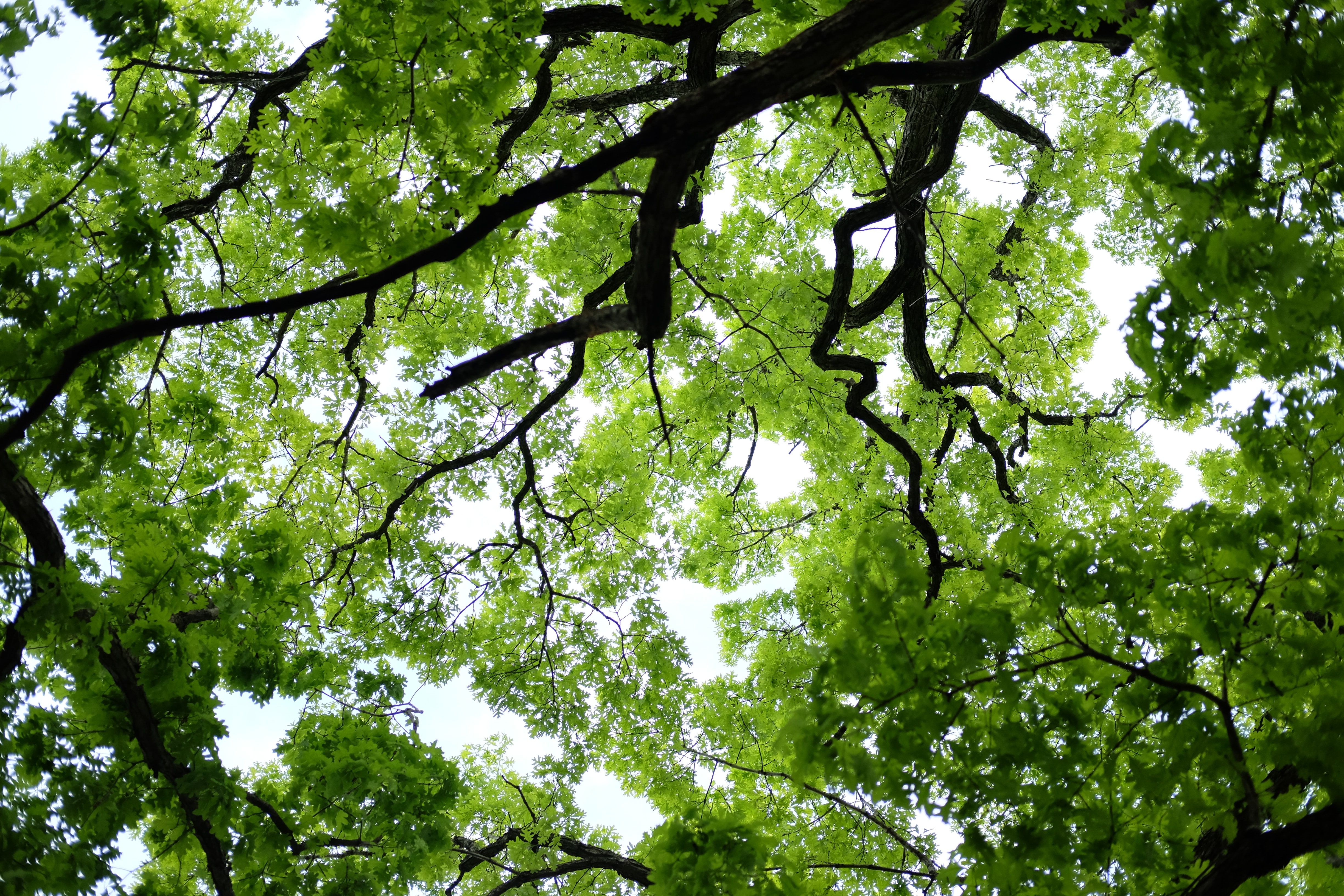 Deep in the Sussex countryside, a group of Treesisters who recently became a Grove, were reunited as Tree Choir came together to sing in the Ashdown Forest on a Sunday morning.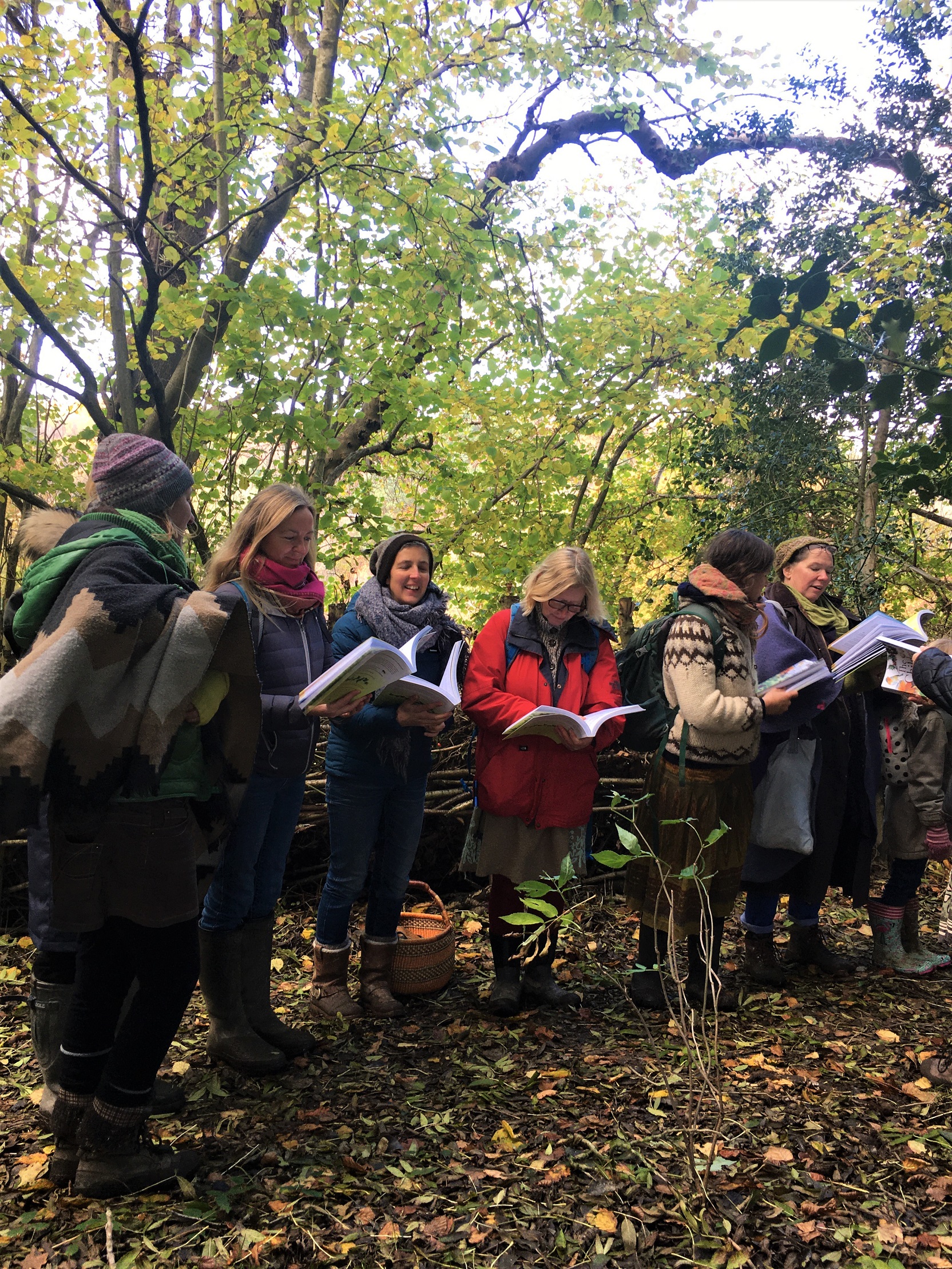 Tree Choir first began over seven years ago, as a mission to celebrate native British trees in song. Anna was working in a Forest School, teaching children about the oak tree and how to make food from acorns.
She and her young son Oran thought it would be lovely to sing for the oaks, and together they wrote the Oak Song. The women in Tree Choir have been united through their love of trees, sharing the stories of the land, and educating future generations
Over the years, nourished by various community projects and supported by circles of women who have journeyed with the trees, the collection of Tree Songs has continued to grow. With melodies springing from the magic of the trees themselves, and words full of practical knowledge and lore, these songs are for sharing: for singing with, for, to, and about the beautiful trees of our land.
Several of the Tree Songs have recently been published in the Children's Forest - a book of seasonal stories and songs, wild food, crafts and celebrations. The vision is to record and share the songs online so that anyone can hear and learn them – and perhaps be inspired to bring forth new songs for the trees that people know and love around the world. The songs offer another way to interact with and appreciate the trees around us and give something real and beautiful to be shared with others.
There is something ancient and sacred about sharing tales and songs in circle on the land. The nourishment is deeply felt by all present. The women involved in Tree Choir spoke of experiencing a greater connection to themselves, each other and the land, as well as how much the desire to learn, grow together and pass on the knowledge to children, fuelled their passion for being involved. Seven year old Stevie who has been a keen member of Tree Choir since she was three and was very excited to be part of the reunion gathering, spoke of her love of tree songs when she said that Nature songs make her feel safe.
After this time of inner focus, listening to the trees and creating the beautiful book, these Treesisters will be sharing the Tree Songs at a monthly Songs of the Land gathering at Wilderness Woods in Sussex, UK from January 2020, and plan to be a part of Sing for the Trees on the 22nd April 2020 - the 50th Anniversary of Earth Day.
For International Women's Day 2020, we are delighted to offer you the opportunity to create weaving under the expert tuition of Azul-Valérie Thomé (of SOULand and eARTh). We will be inviting TreeSisters to take an 'in breath' with us and create a plaited or woven belt in Weaving Women Back into Matter - a chance to nourish yourself and the women in your community. That will flow into Earth Day Sing for the Trees (on 22nd April, Earth Day's 50th anniversary) - an invitation for you to coordinate a Sing for the Trees fundraiser that you can invite your whole community to join in with - and plant a forest through your fundraising activities! Join us here

By Abi Denyer-Bewick

Photos courtesy Tree Choir
Top photo by John Reed