TreeSisters and the Second UK Tree Conference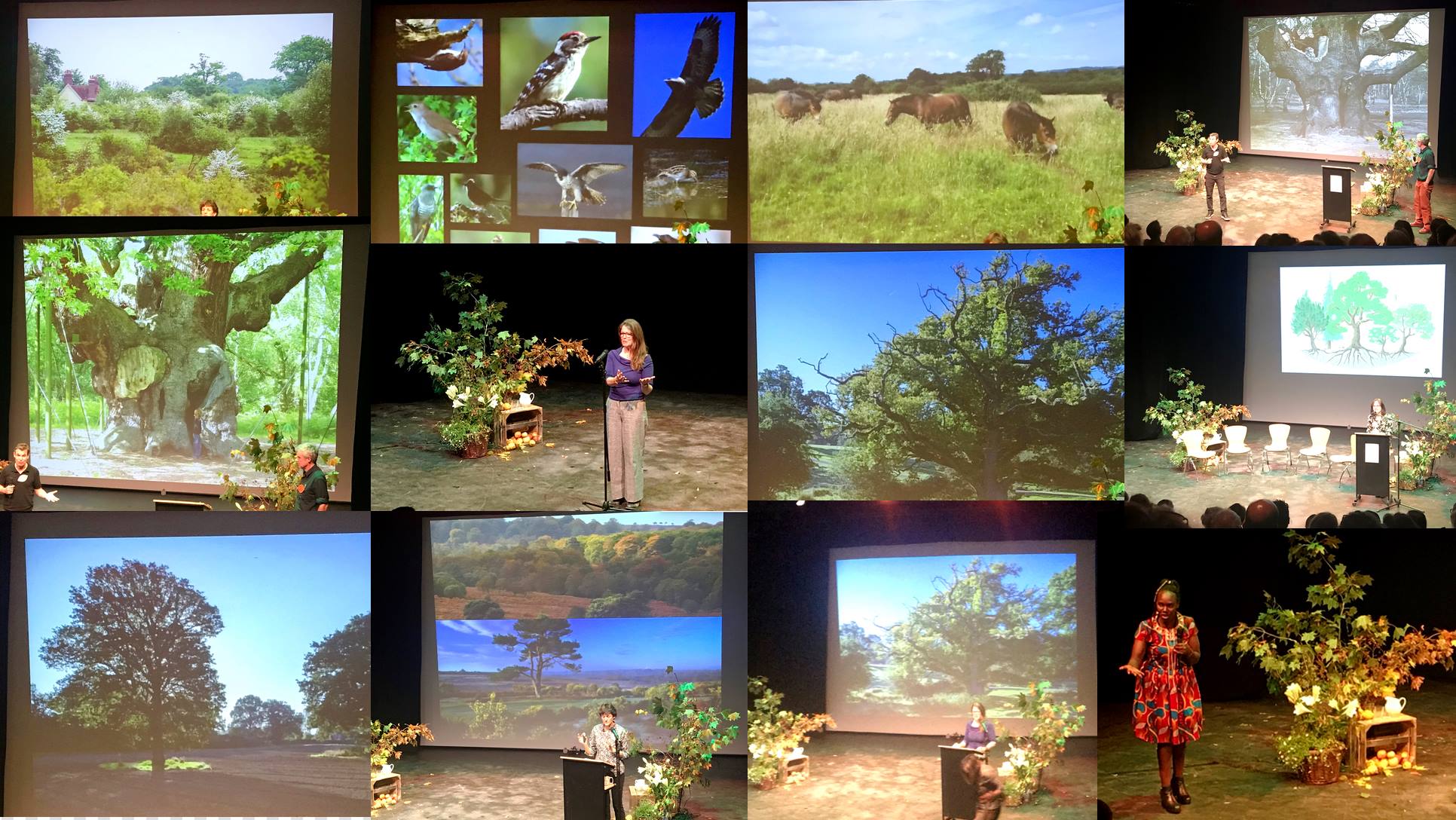 Photo credit: Pete Lawerence
Last weekend saw the second of the annual UK Tree Conferences take place in Frome, Somerset. This conference has emerged out of concern and commitment for and to the issues of reforestation; land regeneration and protection of ancient forest growth, and offers a space both online and through this annual gathering for people who love trees in any way to come together, learn from each other and and return to their specific expression of tree love re-energised, inspired and lifted up in the knowing that there are in fact many of us.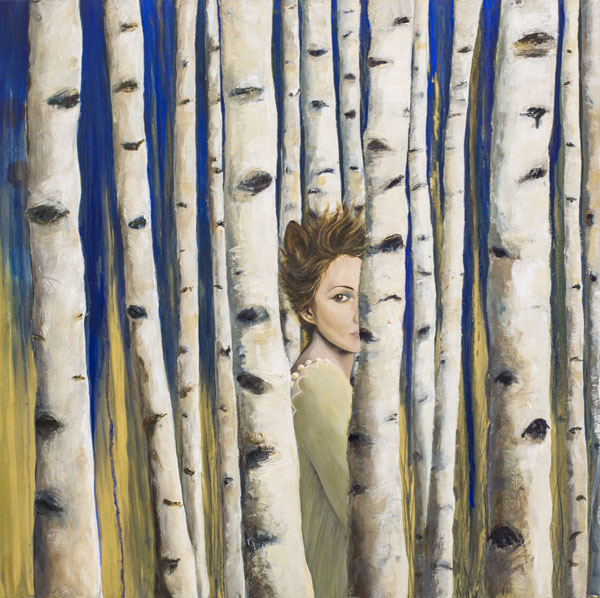 The event brought together a network of local, national and global projects and was attended by nearly 300 people. The exceptional presentations were diverse, inspiring, hopeful and sobering including talks on extraordinary cutting edge research into the effects of nitrogen excesses on soil, fungi and forests; reforesting done through wilding of Knepp Estate in Sussex; the place for creative voice of nature; the needs of young people and environmental education and an overview of a huge grassroots reforestation project in Kenya. (Painting title: Patience by Charlotte Kessler).
As well as reflecting on scientific findings, and the results of practical forest actions, the conference has at its heart a strong invitation to consider the area of tree sentience. Its founder Suzi Martineau (Steer) has explored tree communication for many years and is governed by a founding tenet of the validity of consulting directly with trees for guidance on our shared future.
'We would like to see the end of our objectification of what trees and the natural world means, and welcome a time of understanding of their depth, intelligence and the extent of their contribution and inherent rights. We are excited about contributing toward the design of human systems that remember the beings, visible and nonvisible that make up our ecosystems and the Living Forest. ~ Suzi Martineau The Tree Conference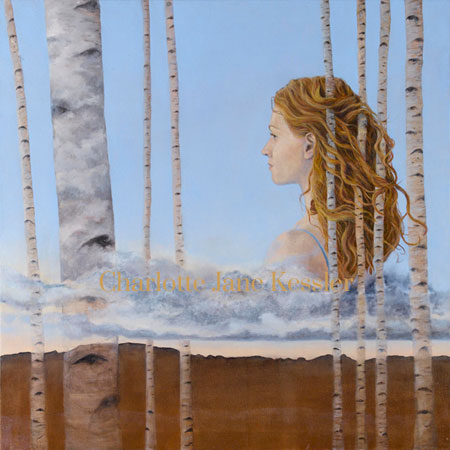 TreeSisters were very present at the day, with many of us in the audience, and several TreeSister Groves gifting different contributions. Our Glastonbury Grove Tender Hannah created exquisite community events of a guided sacred tree walk and film leading up to the conference; our Bristol tender Belen played her flute during some of the presentations, creating a magical and timeless field that so supported the depth and expanse of what was being shared and our soon tender to be Charlotte Jane transformed the theatre lobby with her stunning paintings. (Painting title: Entwined by Charlotte Kessler).
Our Frome Grove stepped forward with an important offering of our core listening practice of Sistering to conference participants who felt the need for supportive holding during the day, given some of the content was very hard to process, and our Groves Project had a networking slot space which led to deep conversations and possible future seedings with many participants and fellow organisations (more to come later...)
To find out more about the Tree Conference please go here The site holds a wealth of resources, links and recorded footage of talks from last years, this years will be uploaded when ready.

The gorgeous paintings you see here are by Charlotte Kessler, a long time treesisters supporter who graced the conference with her beautiful art. Thank you!
"Running through my veins is a deep desire to connect and quench the soul, yours and mine. This means exploring themes of fragmentation and disconnection as well as being forever inspired by nature's grace, beauty and power. May we always be enchanted". ~ Charlotte Kessler