TreeSisters at Womanfest 2019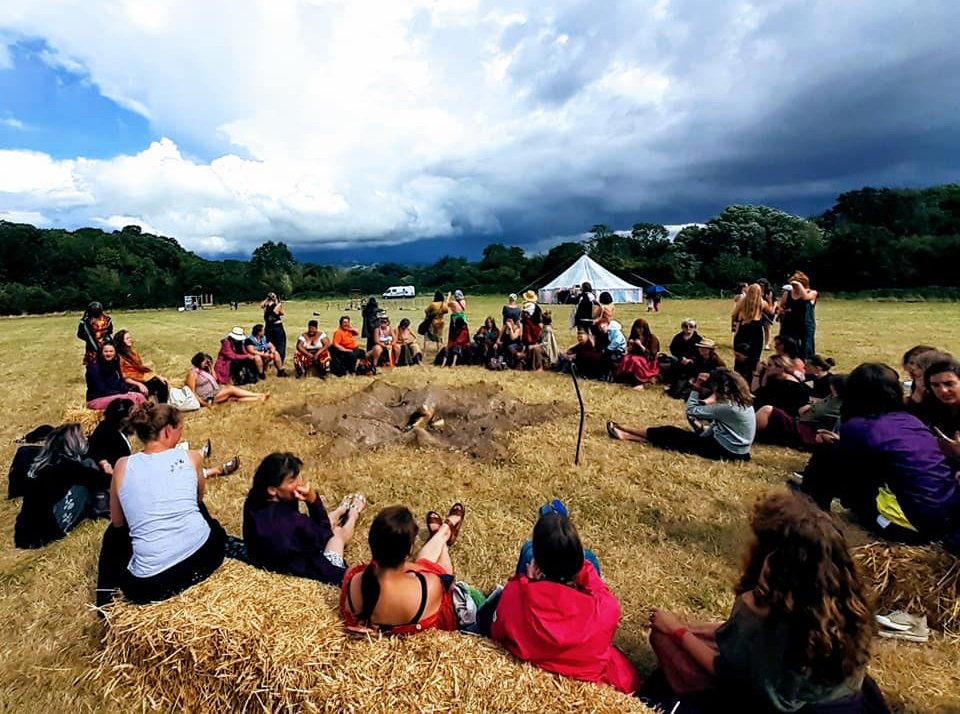 "I just want to say thank you so much to all the lovely and inspiring women I met at Womanfest this weekend. It was such a nourishing and nurturing time for me. I've come home feeling much more rooted in myself, knowing where I want to put my energies and being much more aware of my own in and outs breaths and the importance of that balance."
~ Mel Phelps WomanFest participant

It was such a pleasure to land back into the field of Sisterhood that is Womanfest again this year. After launching an ongoing partnership between TreeSisters and Womanfest at the inaugural event last summer we were excited to have a much more prominent presence at this years event.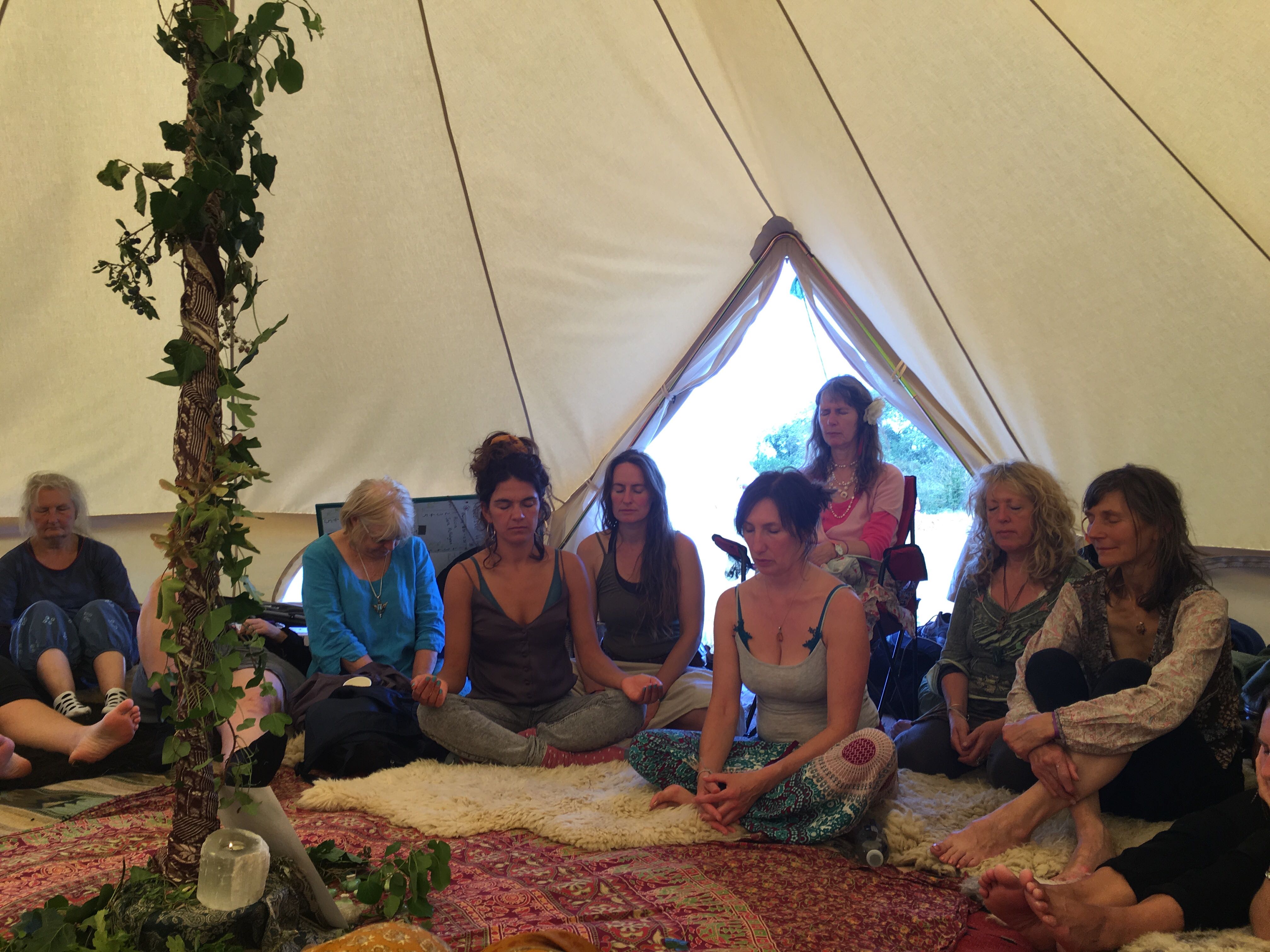 Clare created a beautiful Sistering element in the opening ceremony and offered one of her signature alchemical workshops in a packed Women Rysing space and everything else TreeSisters took place in our bespoke bell tent.
We had a team of treesisters hosting our stall this year, a combination of team and board members, volunteers, Grove Tenders and network members and our space was a hive of activity moving between workshop offerings, talks and informal drop in times for women to just come along and say hello and find out more about us.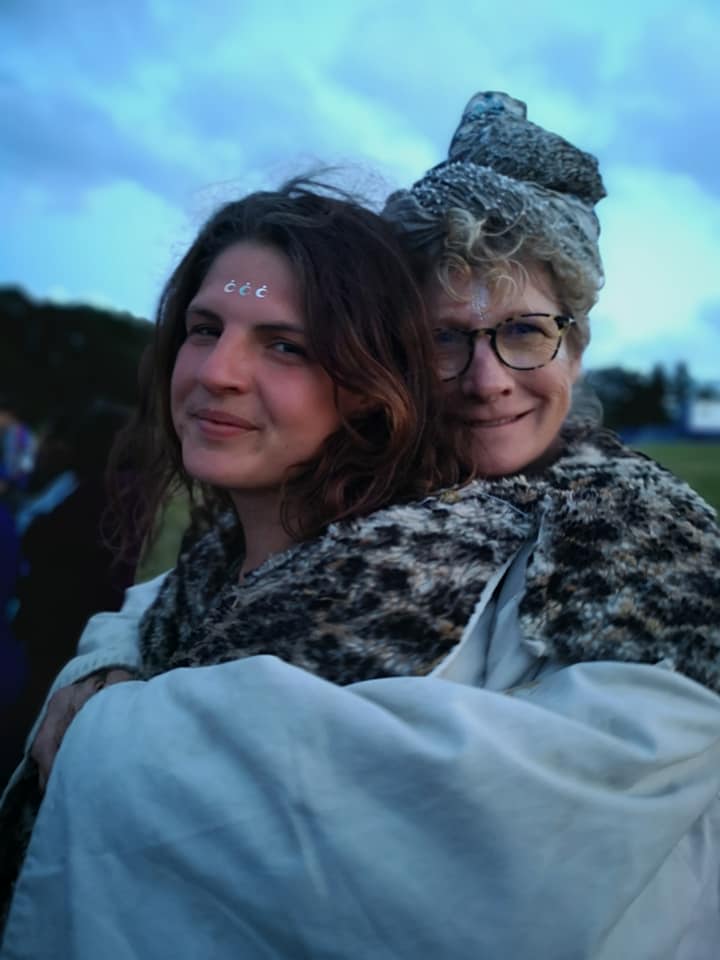 A big thanks to treesisters Hannah Gwawr who facilitated a circle on bringing Groves to the next generations, Suzi Crockford who led a circle of women through an experiential process of tree communication, Liz Terry who co~facilitated with Jenny Smith and took a very full tent of women on a voice and singing journey around the TreeSisters Map of Five Choices and to Sara McFadzean who coordinated all of the volunteers that helped out over the three days.
It was beautiful to see a wide age range of women at the gathering this year and there are murmurings of calling together an elders circle for next year which would bring a very welcome grounding support to all the younger women who are finding their way into Sisterhood for the first time.
We met up with women who had been ignited at last years Womanfest and it was a delight to hear of their first years experiences of being treesisters, sisterhood connections budding, fundraising for the tropics happening, new Groves being seeded and three Belgium treesisters launching Vrouwenfest ~ WomanFest in Belgium in September this year!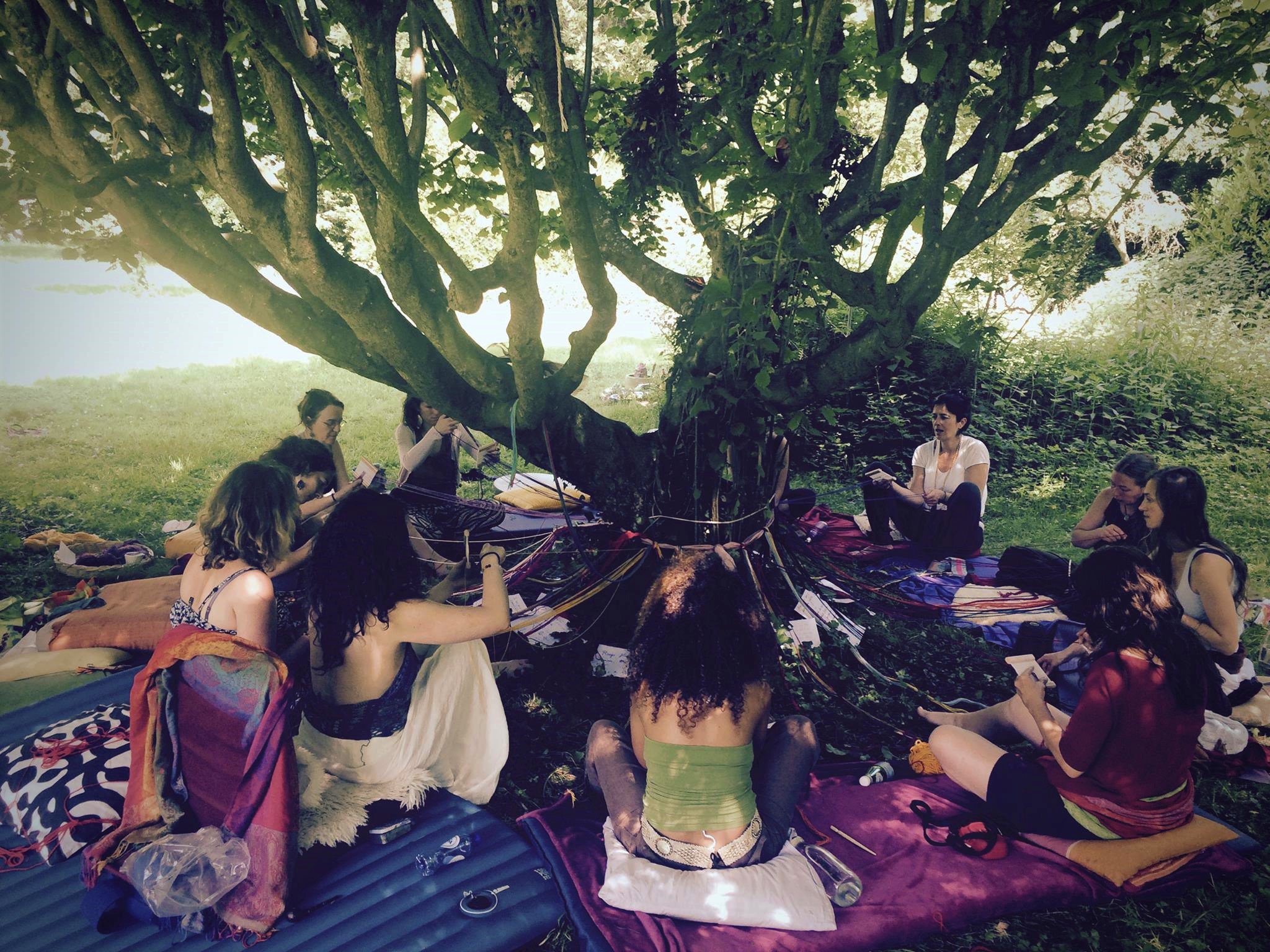 Our Grove Tender circle for women who might be interested in setting up a local TreeSisters Circle, aka a Grove saw a really full tent, with many women new to TreeSisters and some new to circle, but all feeling a call to find out more and step forward in leadership. As part of the session we shared our plans for the TreeSisters offering for International Women's Day 2020 which is going to be hosted by treesister Azule Thome who will be supporting treesisters and Grove Tenders to take part in her work of 'Weaving Women Back into Matter' ~ a beautiful creative weaving journey that literally weaves women and our stories back together for one another in ways that create beauty, support the world of our longing and help us to remember, mend and listen deeply for the truth that we matter, that we are matter, mater, mother, our Earth. Watch out for future announcements about this in our newsletters later this year.
Wriiten by Jenny Smith
Gathering top photo by Cali White
Two women photo is Laura and Tiana the founders of WomenFest