TreeSister's Collaborative Response to a Government Consultation on England's Tree Strategy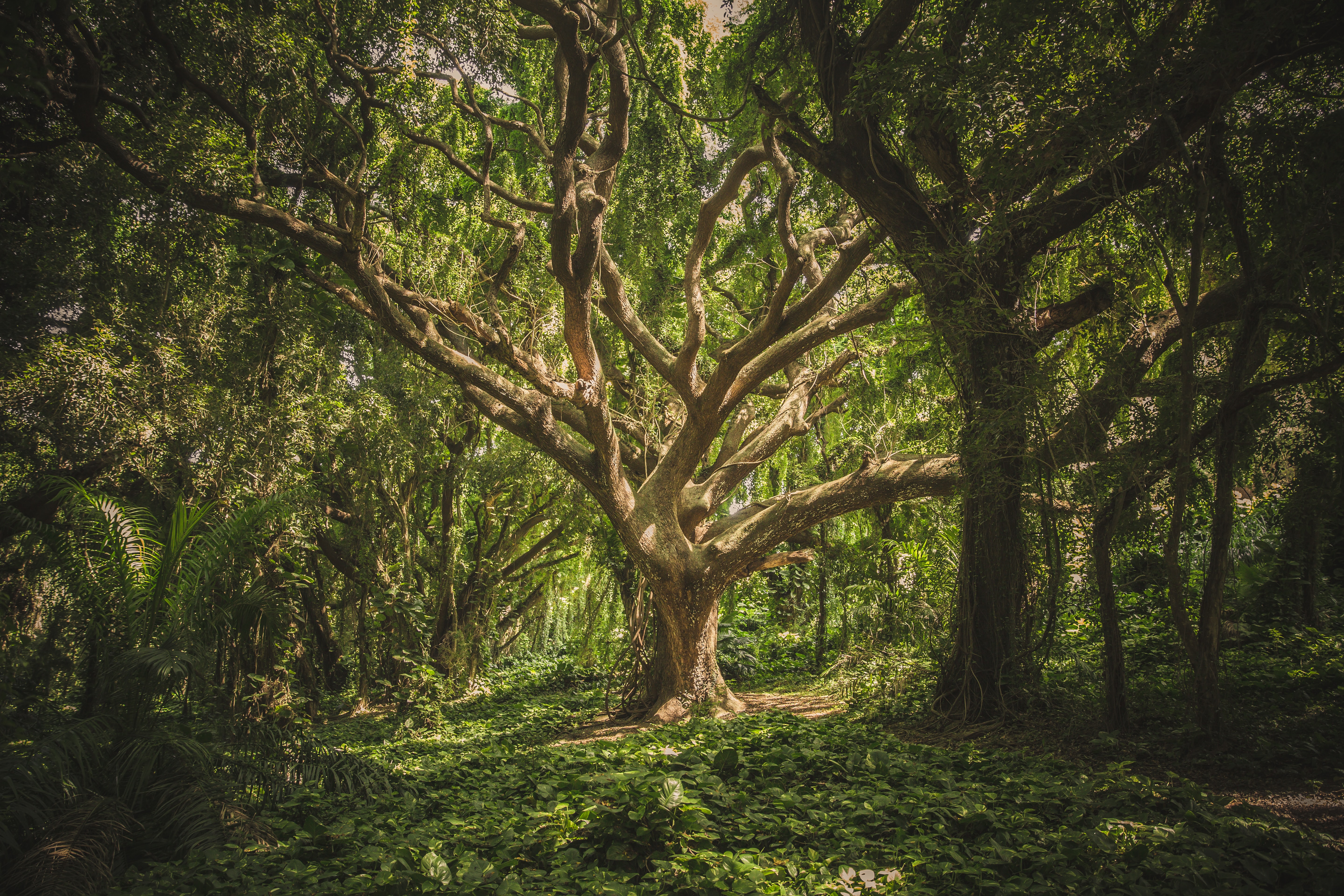 September 23, 2020
The TreeSisters Nest is a social media platform independent of mainstream social media corporations and a safe space for working collaboratively with the TreeSisters network. Thanks to suggestions from the UK Treesisters group within the Nest, we chose to respond to the Department for Environmental, Food and Rural Affairs' (DEFRA) consultation on the Tree Strategy for England. The consultation called for responses covering the care, protection, development of and economic frameworks for trees and woodlands in the UK. NGO responses included Tree Conference partners, Woodland Trust, and a clear call for doubling of canopy cover targets from Friends of the Earth.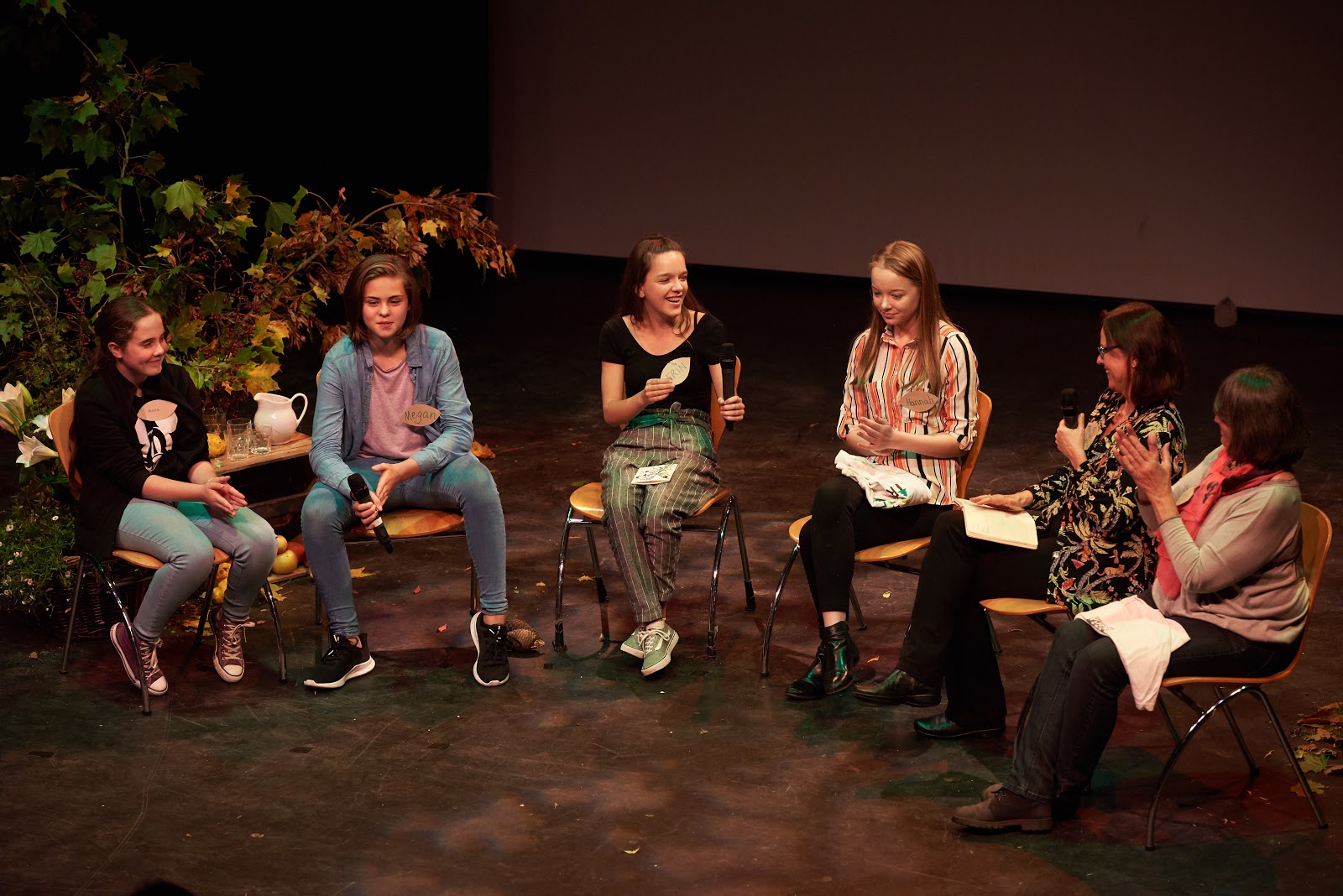 Tree Conference 2018, Youth Panel with students of Andover Trees United with Wendy Davis and Mary Reynolds Thompson credit James Light.
Suggestions from the TreeSisters Network
We invited suggestions and created a poll for members of the Nest. It was a fascinating and rewarding exercise in developing feminine Nature-based practical solutions and policy collaboratively. What interested me most about this way of working was the ideas and practical methods used to share and promote supporting trees and communities. We really welcomed your feedback and thoughts on these recommendations. You can read all nine pages of the detailed response here. For ease we have summarised some of the key themes below:
Support citizen-led ethical and biodiverse reforestation.
In practice this means that TreeSisters is advocating for local, small to medium scale planting projects, initiated by and working with local communities.
This could lead to a large-scale increase in tree canopy cover and biodiverse habitats. We made suggestions for councils to support community initiatives and make use of the planning development legislation to include planning for tree planting. We proposed that the government make a national call for everyone to get involved with increasing our canopy cover, including setting ambitious goals.
Halt the destruction of ancient trees and woodlands. Facilitate care of trees as beings in their own right. Integrate policies across all government departments.
Our poll in the Nest showed that 97% of respondents thought that trees are beings in their own right. We brought this data into the conversation about the treatment of trees in urban areas and approaches to large impact infrastructure projects with special focus on HS2 (a high-speed rail project in the UK) and the integration of this awareness across all government departments including the Planning for the Future consultation and housing developments. It felt important to link the choice to push forward with HS2 to our observations on the global trend of governments moving forwards with environmentally damaging major infrastructure and mining projects during COVID.
I personally enjoyed highlighting the role of Mother Trees in woodlands and calling for changes in the approach of the forestry sector to stop the removal of these guardians of the health and communication of woodlands, informed by the work of Suzanne Simmard.
Research and promote the science and culture of tree ecosystems in secondary schools, agriculture and in communication with the media.
As an ex-secondary school maths teacher, it felt important to highlight what we could be doing for teenagers to support their direct connection with Nature, and their understanding of positive climate solutions to experience the mind-blowing science of what trees are doing in ecosystems. We suggested particular policies on soil health and protecting the root systems of trees in agriculture. We also picked up on the consultation's reference to trees as resources for human consumption and highlighted them again as beings in their own right and our role as Guardians.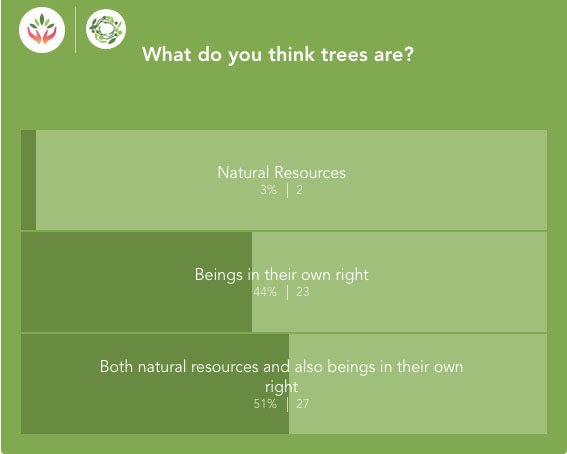 Invest in cross-sector industry and professional development around the needs of trees and the living Earth. Explore reciprocal economic models with businesses.
We gave creative and exciting ideas for a range of professional development courses to support better guardianship of trees and ecosystems. We outlined the way TreeSisters use reciprocal economic models where a percentage of transactions are given back to the Earth for ecosystem restoration, as part of the shift from a consumer to a restorer species.
My favourite bits of the process
I loved working with the TreeSisters network, the amazing responses we received and developing solutions together, that we can share and inspire into practical projects. Through the Tree Conference, I have seen the revolution of care that is happening on the ground in communities across the world supporting trees and food resilience. I'm delighted to be exploring practical solutions with the TreeSisters community, that comes from listening to the Earth and welcome suggestions on the evolution of TreeSisters' position.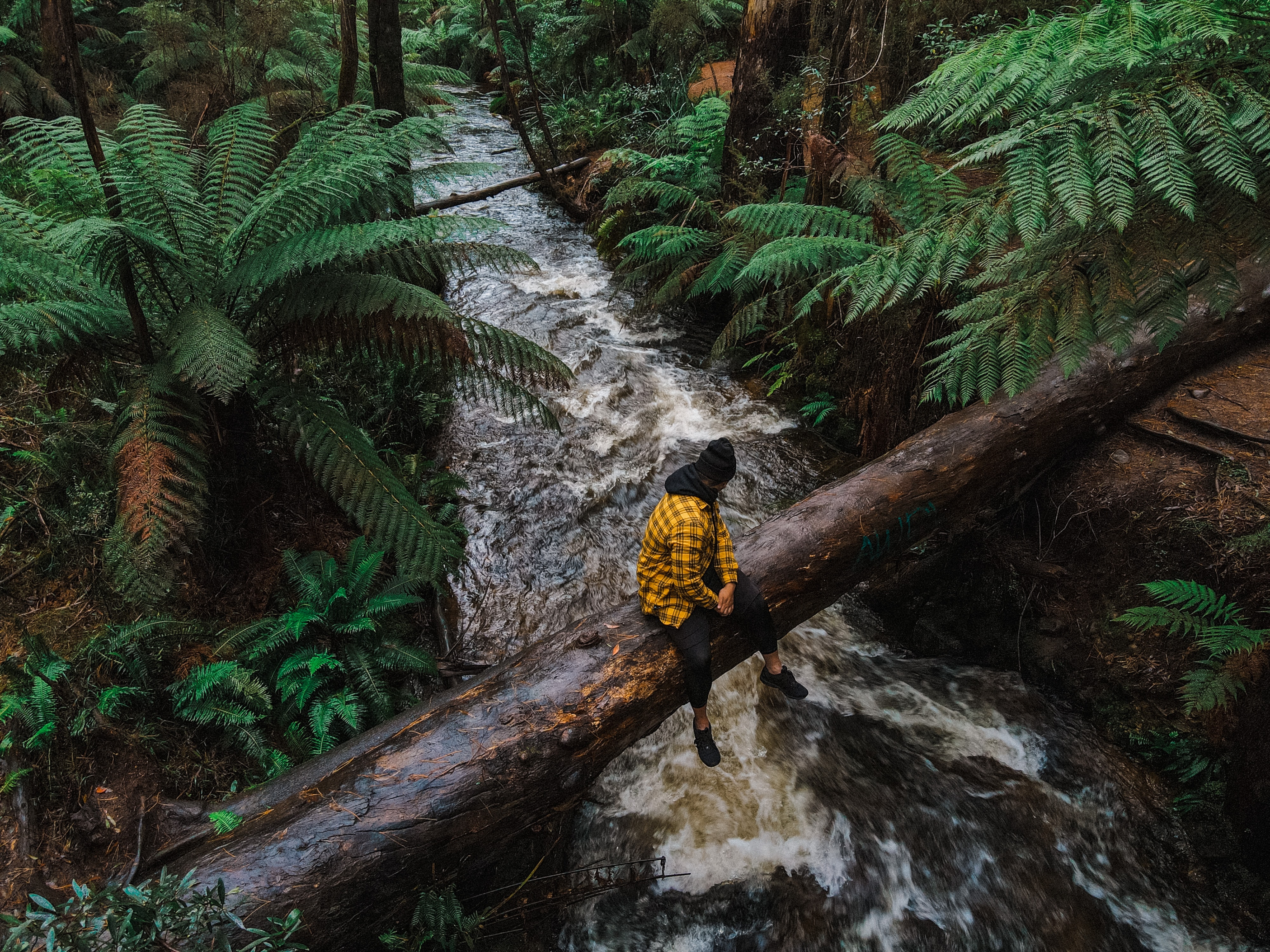 What Tree Strategy would the Trees like?
When I asked in the Nest what people would like to see TreeSisters contribute towards, Lois suggested I listen to what our living Mother Earth thinks trees are and what she would have the tree strategy be.
Over the next days of working and life, I took time to deeply and intuitively listen for what the trees would like to see in the tree strategy. The first quick sense was that trees wished children to know that trees are conscious and that trees have educational and legislative systems that support humanity's alignment with the Earth. This resonates with me because I receive most of my education about Earth's ecosystems and understanding of the manners and rights of Nature from time spent with trees.
In deeper time sitting in my yurt in the woods I felt trees house and feed animals and insects and that to be aligned to what trees care about is to support the deep listening to the stories of non-human creatures in these times. In the last session of listening, when I had drafted the majority of the consultation response, I felt the really big sacred 'mother trees' that have stabilised ecosystems across continents in the past and that their consciousness is still present somehow, ready to support and care for many more trees. I felt the role of humans in forests, woodlands and small copses as embodying this 'mother tree' consciousness of care for the global forest. I tried to get as much of that as I could into the consultation response in professional language and a solution-orientated way!
Sharing openly and directly with you all feels like the most powerful thing to come out of the whole process. I'm touched that you read this far and welcome your responses to me in the Nest.
To read the full consultation written response go here.
By Suzi Martineau (Steer)
Photos from Unsplash unless otherwise stated
---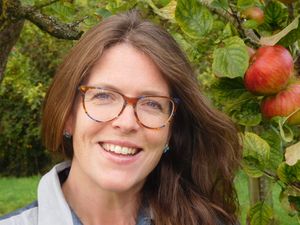 Suzi Martineau (birth name Steer) is working on Education and Alliances within the TreeSisters Network. This includes co-developing TreeSisters strategy in collaboration the TreeSisters team, network and external partner organisations, moving forwards into the UNEP Decade of Ecosystem Restoration (2021-2030). She is currently working on a number of different projects including supporting our education through the Nest, developing collaborative partnerships with reforestation and tree focused NGOs and grassroots projects, and extending our knowledge and relationships with global reforestation projects, planting methods and strategies to support halting deforestation.