TreeSisters Creative Voice Spring 2022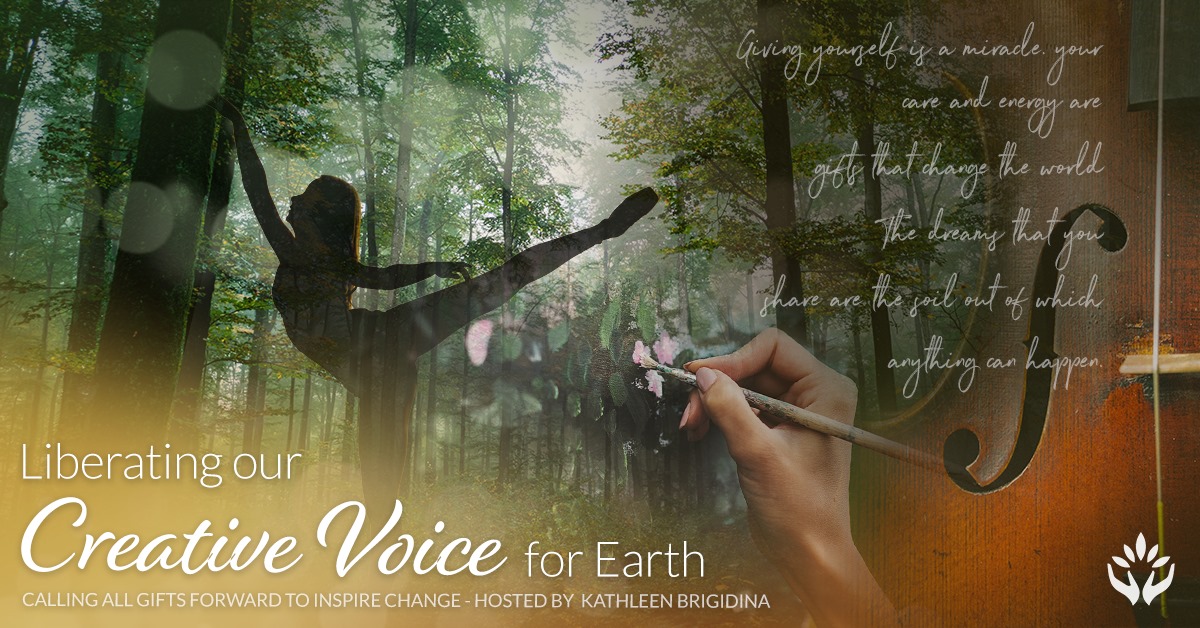 March 14th 2022
Did you know there has been a constant flowing well of creativity, inspired by trees, emerging from within our community since the very beginning? It's true, many generous and creative members of our treesisters family are called to activate, collaborate and support us by developing individual and co-creative projects to protect and restore our planet.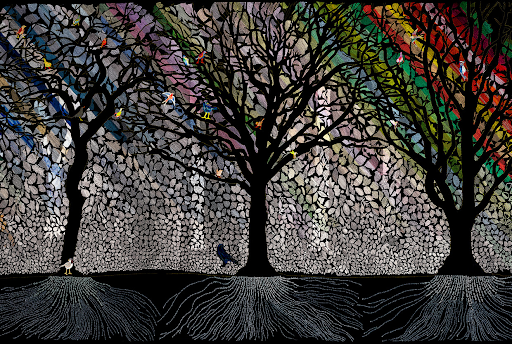 Image Credit Sara Vrugt
In past creative blogs we have shared some individual projects with you. This time, to celebrate the incredible power and potential of collaboration and co-creativity, we'd like to share some examples of the most recent co-creative projects we have been nurturing amongst us. Two of which are at completion and one you are invited to join in now.
100,000 Trees and a Forest of Thread
Sara Vrugt's extraordinary co-creative project not only survived lockdown but also blossomed into something even more beautiful and beneficial for our community and Earth. This amazing project came to full fruition at the beginning of this year and funded an incredible 100,000 trees.
Sara's life size embroidered forest was co-created by 1200 volunteers including many treesisters around the world.
Sara wanted to draw attention to the issue of deforestation, designing this community art project with volunteers who embroidered 100 square meters of cloth (350 square feet) with birds, trees, and stories. A beautiful sentiment that illustrates the unity of art and nature.
The embroidered forest stands in Museum Panorama Mesdag in the Netherlands. For a year she organized pop-up embroidery workshops throughout the country. Then lockdown came, so instead of halting the project, she mailed out over 500 embroidery home kits all over the world. Sara calls it activism with a needle and thread, drawing attention to the climate crisis and raising awareness of the importance of trees and nature.
A documentary about the project is linked here. You can also read more on the project website.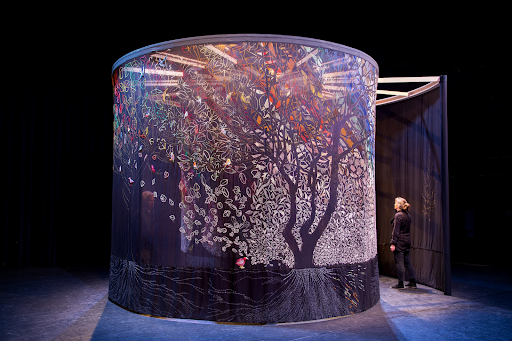 Image Credit Sara Vrugt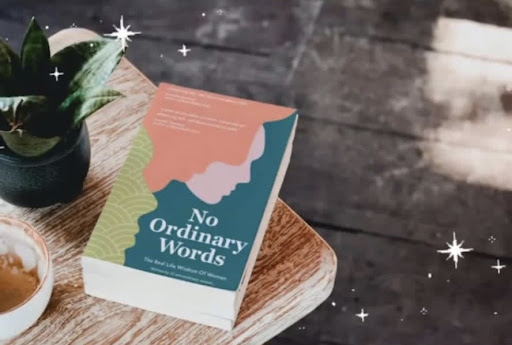 Image Credit Kelly Herrick
No Ordinary Words
Another recent collaborative project, we are so grateful to have growing within our fertile mist is a collaborative book project of women's wisdom developed by Kelly Herrick.
Thirty three women from around the world, including many treesisters, staff, donors, and volunteers came together to write individual chapters celebrating the hardships and the revelations of life in today's world.
Mother Tree Art Call
In a new relationship and creative collaboration with TreeSisters, MUSEA Intentional Creativity and Museum is accepting submissions from February 8th to April 1st for an exhibit planned for April 20th in honor of Earth Day. Multiple mediums of artwork are encouraged and 50% of the submission fee will be donated in support of TreeSisters.
The concept of 'mother tree' comes from biologist Dr. Suzanne Simard who discovered that forests have a hub or 'Mother Trees', which are large, highly connected trees that play an important role in the flow of information and resources in a forest.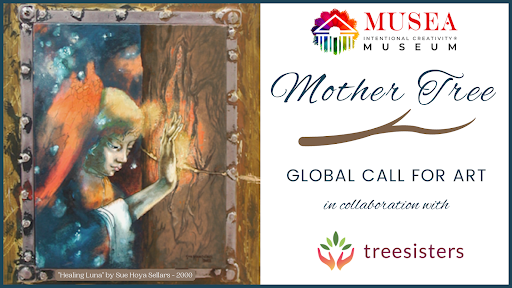 Image Credit MUSEA
These intelligent mycorrhizal networks support the tree in communicating, sending warnings and supportive chemical compounds to other trees. These complex relationships have far-reaching implications for how to manage and heal forests from human impacts, including climate change.
You can read more and learn how to get involved here.
Remember, our new Spring journey of "Liberating our Creative Voice for Earth" starts March 18th 2022. You can read more and register here: "Liberating Our Creative Voice for Earth".
There are always more individual and co-creative projects emerging from our TreeSisters' Nest community. You are invited to join in existing ones, as well as contact Kathleen about your own ideas in the TreeSisters Nest.
You can also read a previous Creative Blog here.
In Gratitude,
Kathleen
---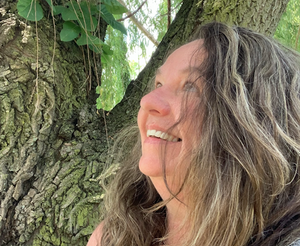 Kathleen feels it is her destiny to experience, or share and contribute to all that TreeSisters mission and culture embodies. She began as a volunteer to support Artists in 2015 and while believing creativity is our greatest natural power alongside love, eventually founding TreeSisters Well of Creativity & Creative InnerViews and now manages TreeSisters Nest, our online community and facilitates four seasonal Creative Journeys, "Liberating our Creative Voice for Earth"
Kathleen is blessed with two daughters and caring deeply about their future is passionate to inspire increased awareness, expression, and consciousness by reconnect with our planet heart to heart.
Besides being a tree lover, Kathleen is an eco-artist, co-founder of SisterArt-Conscious Creatives, Water ceremonialist and Council member of Loving Waters, gallery curator, writer, creative doula/teacher/coach, energy healing practitioner, & sustainable garden designer.
She has founded various green expos, events and community college courses for sustainability. She studied fine art at the School of the Art Institute Chicago, worked closely with Barbra Marx Hubbard as a Guide for the Conscious Evolution, Trained in Various Energy Healing Practitioner Modalities, and as a Facilitator of A Wild Soul Woman, Teen Portraiture, Art of Allowing, Transition Town and Pachamama Alliance-Awaken the Dreamer.