TreeSisters' Journey towards Inclusivity and Anti-Racism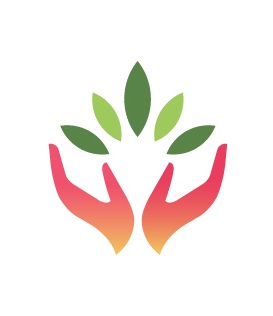 At TreeSisters we're beginning to fully appreciate the links between systemic oppression and environmental degradation. In this piece, we examine how our organization might be well positioned to help bring healing and catalyze a shift in the hearts and minds of individuals towards a more just and balanced world. We're also starting to explore some ways in which the organization can evolve towards this end by asking, how can our organization and the resources we provide be more inclusive and anti-racist?


TreeSisters envisions a world where humanity cares deeply about nature and places life at the centre of every decision.
TreeSisters was born with the message that "feminine consciousness has to be reinstated or it's over." We understand that the harm that has been done to the natural world is also reflected in the wounds that have been inflicted upon human bodies under systems of oppression. These interlocking systems of oppression, in which ethnicity, class, ableism, gender and sexuality interact, produce not only oppression but privilege as well. According to intersectionality theory, each of these factors interact in a matrix that forms the identities and experiences of people. The dehumanization, the othering, and the violence it breeds stem from a long-standing imbalance of power in favour of white, heterosexist patriarchal, capitalist, and colonialist structures. Dismantling patriarchal white supremacy is vital to seeing the world we want.
The 'growth for growth's sake' mindset that can be seen in current structures comes at the enormous expense of the vast majority of people and the planet--to the detriment of our global health and well-being. Aggressive depletion and over-consumption of resources must be balanced with restoration and regeneration if we are to survive as a planet and as a species. We must dismantle these harmful systems and help individuals rise up to live in harmony with Nature. In order to do that we must end all discrimination that limits the ability of individuals and all of humanity to thrive.
How can we do this? By being part of TreeSisters you are joining a grassroots movement that can help disrupt these systems of oppression. By coming together in unity, we can face the truth, shift consciousness, be inspired, overcome fears, align with our authentic selves, learn skills for growth and leadership, and unleash our creativity. With the support of other women and being more connected to Nature, what role could you play in protecting the Earth and future generations? Together we are creating transformational change towards our vision. In seeking to dismantle bully consciousness and normalize a new culture of care for life, we are upholding the feminine principle: It is our responsibility to protect life.
As TreeSisters we bow to the intelligence that comes from a collaborative, co-creative leadership that is connected to the wild intelligence of our own nature. We respect the knowledge and wisdom of indigenous peoples and local communities and we are supporting them to conserve and nourish the tropical forests on behalf of the world.


Anti-racism is vital for all women to shine.
To be a treesister means you are willing to embrace five choices in your life (Reveal, Embody, Embrace, Activate and Shine). The fifth choice, "I choose to shine", means: I find ways to bring my gifts to the world so that I honour my own life and soul - I choose courage and creativity. Yet, as Clare Dubois, founder of TreeSisters, asked during the 2020 Courage to Shine, a course created to help women liberate their gifts and abilities in service to life, "how is it safe to shine our light?"
Clare continued, "if we're talking about shining then we need to acknowledge what's holding us back." Through oppressive structures and societal conditioning, women and black, indigenous, and people of colour (BIPOC) are taught that it is safer to stay small and unseen. Women and BIPOC are at risk for and are experiencing harassment, violence and persistent discrimination. According to research by Dr. Kevin Nadal, et al, microaggressions or persistent discrimination compromise an individual's sense of emotional and psychological safety and can lead to symptoms of trauma. People are walking around with PTSD because of the discrimination they face as a consequence of the bodies they are in, such that they can develop and internalize feelings of worthlessness or self doubt and might even experience difficulty functioning in daily life. This can result from both subtle and blatant forms of systemic microaggressions, such as institutional practices like policing marginalized groups of people.
Dismantling oppression and addressing barriers that inhibit women and BIPOC from shining is not only the right thing to do, it is necessary for us to see the world we want become a reality. We must oppose oppression that has been normalized. Imagine how brightly we all could shine when the shackles of oppression are broken.
Anti-racism and inclusivity are necessary for advancing Feminine Nature-Based Leadership.
Clare defines Feminine Nature-Based Leadership (FNBL) as "the wild intelligence, creativity, wisdom and solutions that arise through women when we are deeply connected to Nature as the source of our knowing." When FNBL is rooted in inclusive communities it can be an antidote to white patriarchal capitalist systems that maintain oppression through dominance and separation.
As Clare writes, FNBL is "the quality of collaborative and co-creative leadership that arises when we have opened to receive the support of each other as sisters, and the potency of our capacity to see and call each other forth into our fullness as women, so that no-one is left out and everyone upholds everyone else."
How can women and all people embody FNBL when there are structural barriers limiting them from leading? How can we ensure that no one is left out of our sisterhoods and communities?
TreeSisters offers resources that can assist in healing, supporting inner awakening and personal and collective responsibility for a better, more just world.
As an organization that is dedicated to reinstating the feminine, we advocate for balancing the in breath with the out breath, for balancing consumption with restoration. Continuous productivity means the destruction and depletion of ecosystems, natural resources and of ourselves. You can help reforest the tropics by becoming a donor and give monthly to plant trees. Through TreeSisters resources for growth, you can listen to Nature-based meditations, be inspired and deepen connection to Nature and community with our series on Indigenous Wisdom for the Earth, and participate in spaces where women can gather--from our online community, the Nest, to the Groves in person circles.
We honour the righteous rage and grief that is rippling across the world and has been tragically passed through generation after generation. Our communities are a place for women to be embraced and feel supported to be able to safely process rage and pain, to grieve, recognize our passion and our gifts, and move out into the world as leaders. This can be a tool to elevate consciousness, build solidarity, and catalyze change. These spaces can be a place to help people heal and to shine.
TreeSisters is committed to educating ourselves and implementing changes within our organization to dismantle any systemic racism and foster inclusivity over the long-term.
As we are deepening our commitment to anti-racism and standing in solidarity for social and ecological justice towards a world that exists in balance, there are important questions to explore, including:
How can we make our spaces more inclusive?

What can we do to make our resources, including our courses, more anti-racism informed?

How can we make ourselves accountable for making progress on anti-racism as an organization?
We invite your responses to these inquiries and welcome further questions for us to consider as we seek to learn and evolve in line with our commitment to fully integrate inclusion into the fabric of who we are. If you have questions or feedback we'd love to hear from you by emailing support@treesisters.org.
As the TreeSisters team wrote in a message of solidarity and our hope of a world with justice, "May our world never go back to sleep, never again stay silent in the face of atrocity, and do what is needed to make systemic racism a thing of the past."

By Rebecca Lefton