Uganda Grove - The story of TreeSisters first African Sisterhood Circle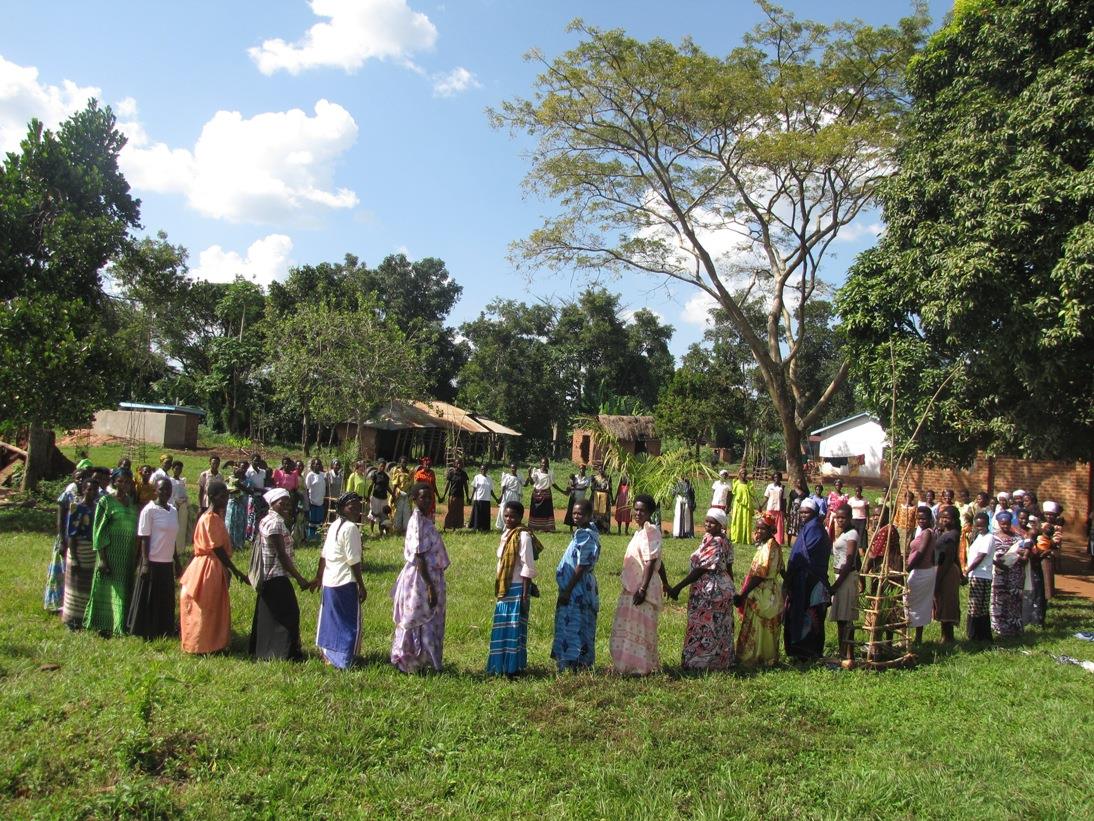 ''There is a saying that goes "women move the world". And we don't only believe in moving the world, but also preserving and sustaining it."........
This was the enthusiastic beginnings to an inspiring conversation that took place last year between myself, Jenny Smith the TreeSisters Groves Mamma and Phionah Sserwanja the Grove Tender of the TreeSisters Uganda Grove.
In 2016 Phionah was employed by The Women's and Children Empowerment Network to plant trees with women in highly deforested rural regions. Towards the end of her employment her country director encouraged her to find out more about TreeSisters and, Phionah was immediately taken with our Groves local sisterhood circles project. Within weeks she had called an 80-strong, multifaceted women's Grove together, naming it 'The Uganda Grove'. This circle grew from strength to strength incorporating education, life skills and teachings on the importance of reforestation.
'In the central region, we gather every Monday and Wednesday. For Northern Region, we gather every Thursday and Eastern, every Friday. For western, every Saturday. We offer adult literacy to the women who can't read and write; Dancing and acting; Teaching the women about their rights and effects of domestic violence; For the HIV+ Sisters, we counsel them and refer them to the medical facilities for ARVs; During the rainy season, we give out trees for planting; one woman, one tree; For single mothers we teach them tailoring skills; We do make beads from papers and sell them locally; We teach them credit and savings...'
An unexpected and dramatic change came about in early November of 2017 when Phionah received an instant dismissal from her telecommunications job when her employer found out that she was redirecting 40% of her monthly salary to a group of seven lesbian women who she was sharing her home with. Uganda beholds an extremely homophobic regime and subsequently half a million LGBT people live under the official radar for their own safety from an oppressively brutal culture.
'These are the sisters that I had committed to sponsor with their education and housing since 2015. It is too absurd that the homophobic society has complicated both my life and those of the wonderful lovely girls who are now treated as second class citizens'.
Phionah Sserwanja
Phionah and the women lost their house for the same reasons and although she managed to secure more housing, the pressure of the situation proved too much for one of the sisters Justine, who tragically took her own life later that evening.
We continued to communicate during this time and I was moved to offer to crowdfund to raise a six month financial buffer for the women. In TreeSisters we were all involved in the campaign towards a billion trees and I had seen how much difference having a team of volunteers pollinating our message was making to our results. Phionah had been posting on the Grove Tenders facebook page and as many of the other women there had been asking how they could help, I enlisted the support of Grove Tenders from around the world to share the campaign over a three week period to increase our chances of reaching our £2500 goal.
Those three weeks were extremely intense.. A second of the seven women Olivia, was violently assaulted by her own father, leaving her with severe injuries to her leg. She was then visited in hospital by two men that she did not know offering her food that she refused. The same food was thrown out and eaten by three dogs who died from poisoning that night. Devastated by these events Olivia also took her own life leaving Phionah and the other sisters in extreme shock and disbelief of the reality that they were currently living in. Phionah experienced acute health challenges and was imprisoned twice during this time charged with promoting lesbian activity. Luckily the crowdfunder had raised enough money and we were able to forward funds to cover her bail costs; however similarly to Olivia, Phionah was also visited in hospital and offered food which she refused and was later found to contain poison.
Equality Heals Africa (EHA) stepped in to offer legal support and the two men, Olivia's father and his accomplice were arrested and charged with attempted murder. Phionah was still in prison at this time and would have been unable to testify against her attempted murderer because of this. Fortunately, we were able to forward monies from the crowdfunder to cover her bail which enabled her to appear in court, testify and ensure the imprisonment of the attackers.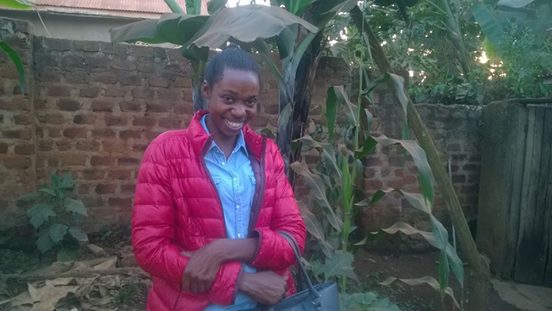 'Phionah will never be back to prison, I am not a prophet but it is done. She is a warrior if I should borrow such a title' David Equality Heals Africa (EHA)
This final trial coincided with the closing date of our crowdfunder which reached 92% of its goal raising £2300 and we celebrated with a global meditation ceremony to create an energy field of love and support to send to the women in Uganda.
In early January 2018 the money was transferred to Phionah and Mariam and they gathered together with women from their Grove to discuss how they best wanted to use the resources. The result of their discussion was an exciting, ambitious project called Gender Park, a centre where women of all sexual orientation have the opportunity to create beauty salons, hairdresser and a tree nursery business whilst giving out tree seedlings to schools and other groups and raising awareness by challenging homophobia.
Life then delivered a series of events that created an equivalent dramatic change in the opposite direction to where they women had been taken in November. An organisation stepped in and donated land for Gender Park to be created on; Doreen was selected as the best candidate for the position of Human Rights Liaison Office with the United Nations in South Sudan and was flown to USA for training for her permission, and EHA offered to cover all the legal architectural costs of Gender Park.
'This is the victory we have dedicated to TreeSisters family across the world under your authorship. The meditation you organised among others is the spice that made this happen' Phionah Sserwanja Uganda Grove Tender
The journey is not complete and is likely to continue to face hurdles. Phionah suffered from further heart problems in February 2018 raising a large hospital bill and concerns to her overall health. However during this time the core team of sisters showed remarkable resilience and Gender Park continued to develop with a team of 30 young women enlisting on trainings and Mariam securing a place on a two week tree planting course.
'There is nothing that has killed Africa or Uganda for example, than ignorance. But we have to teach, train and demonstrate to them. It isn't too late. Right now, there is less political will to influence the planting of trees despite the drought that has caused a lot of suffering and famine to the people due to the highest level deforestation. For us who have the will and information about the necessity of trees to mankind, but we have no budget to run our activities. But we won't give up so easily. There is a saying that goes "women move the world". And we don't only believe in moving the world, BUT also preserving and sustaining it."
-Phionah - Ugandan Grove Tender sister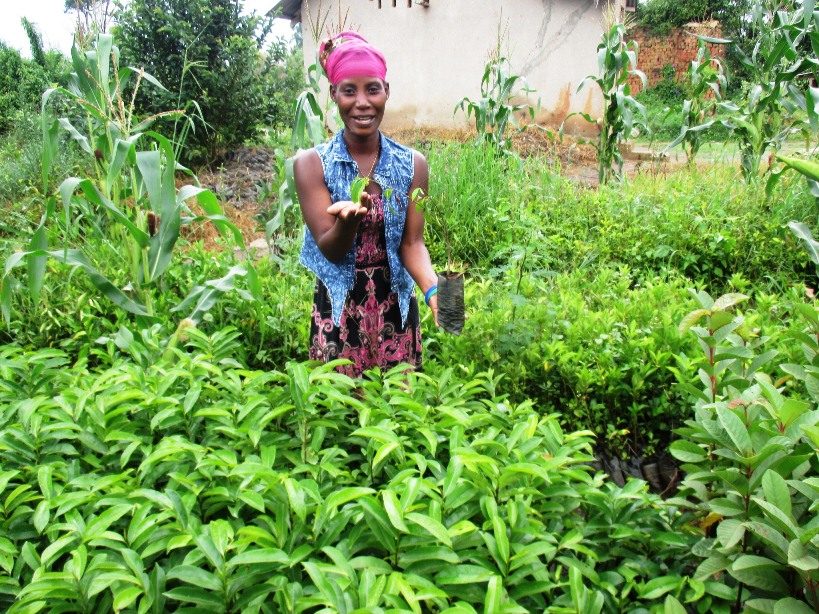 It is an honour for us at TreeSisters to support a sister and Grove Tender in Uganda, a country where women are hugely more oppressed that many of us in the West experience. The Groves is an inspirational network of women stepping forward in their own feminine nature based leadership, inspiring and supporting each other and helping to collectively educate women, reinstate feminine consciousness on the planet and re-robe our beautiful planet in green.
Our garden now has over 50,000 trees that are ready for distribution to the women across the country. For those "TreeSisters" who might have known it before, we have been serving under harsh instructions from the local authorities here because we support gay sisters and the majority are. But you know what? Beauty, environment, nature and human rights have no sexual orientation. The latter explanation compelled the homophobic government to allow us to distribute the trees by telling us where to distribute them in terms of zone/provinces/districts.
For further information about Gender Park please email:
If you would like to support Gender Park please make contact via genderparkafrica@hotmail.com