We Are Nature!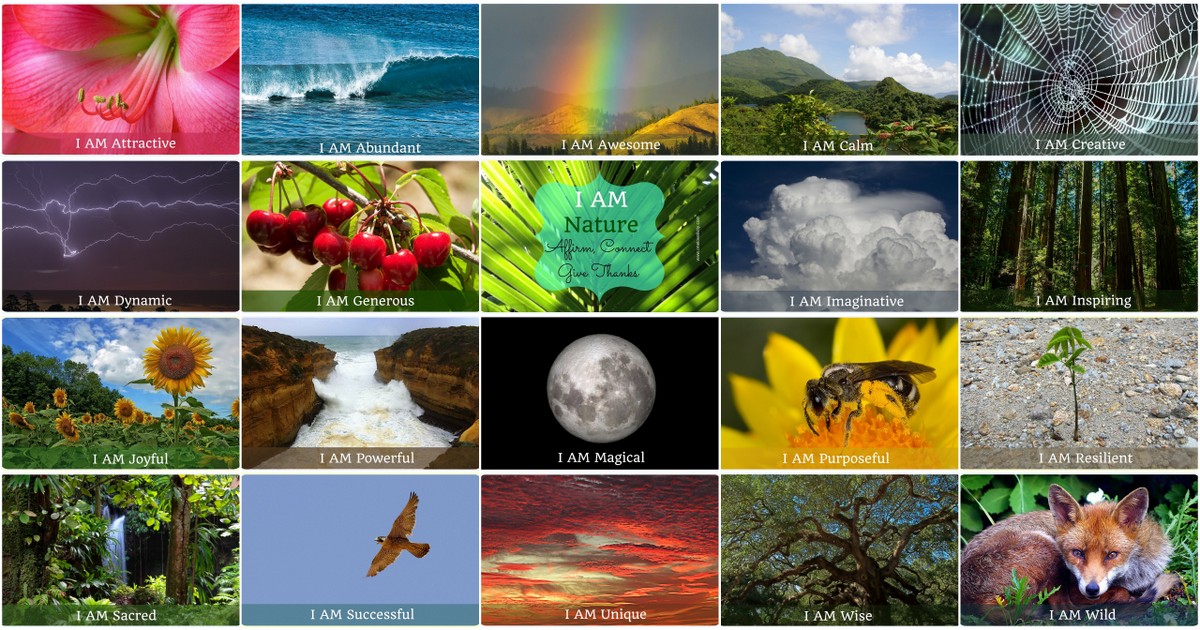 Our guest blogger TreeSister Terri is channelling her creativity in inspiring ways. In 2004 she quit her job in London and moved to the Caribbean to explore how to live her passion: inspiring people to connect with nature, and benefit the planet along the way. For every set of her 'I Am Nature' cards, she will donate enough for TreeSisters to plant 10 trees. As well as a offering a personal affirmation, the cards are a message from the natural world and an invitation to come home to the truth that we are born out of nature, dependent on nature and that we are nature.
In the evolutionary journey of the Universe there are no mistakes. It is no mistake that at this point in the trajectory of humanity where all the Earths ecological systems are under extreme threat and breakdown; women and feminine energy are rising. The Earth, our home, our life force, our Mother, is calling us. Calling us in a voice that whispers, sings, shouts and screams. She wants us awake and present and ready for the work that is to be done.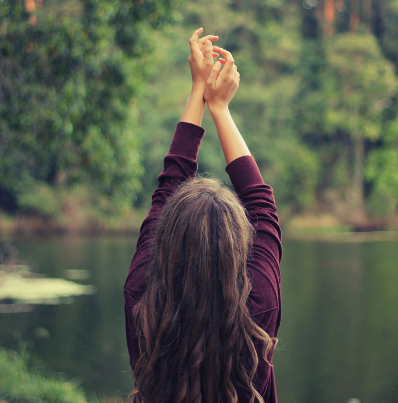 Just like the images of Rosie the Riveter were used to empower women workers in the war effort, the Earth is looking for a poster icon. That woman is you. She is every one of us who will bravely face the camera and say 'We can do this!' Whoever it is you see when you look in the mirror – she is the one being called. She is the one we have been waiting for. We are all the ones. So smile for the camera! Or howl and call the rest of your pack into the picture.
Whatever is your calling now is the time to face it. No more hiding and pretending it's someone else they are calling. But…..' you may protest '…..use my friend over there…she's prettier, smarter, more loving than me' No. The Earth wants you darling. You are good enough as you are. You are what we need. Ah. But self-doubt plagues us. And we would be foolish to think that it would not. After all for centuries we, as women, have been denigrated, cast aside, abused and killed. Even today in our so-called 'liberated and progressive' culture, women are bombarded with hundreds of messages per day that screech from the front page of glossy magazines, television shows, advertising and social media - telling us we are too fat, too thin, too loud, too hairy, untalented, unworthy and overall damn well not good enough.
That is why the Earth needs us so badly. We understand her pain because it is our own.As we heal ourselves, we heal the Earth and as we heal the Earth, we heal ourselves. We are so intertwined and interdependent that this is no longer a relationship – it is a oneness. The fact is that as women of this time we have a vital role.
We are here to empower ourselves so that we may stand up and serve the higher good of the world we live in. As women we have the ability to birth both children and an ecological revolution. As we search deep in our heart we know that we came here fully equipped for this moment in time. A time where future generations will look back in history, and tell HER story as well. OUR Story. So let's write this story now with new thoughts and new words.
Words that claim our Sacredness without shame. Words that salute both the Power and the Nurturing of the feminine without contradiction. Words that embrace both our Wildness and our Wisdom, our Resilience and Radiance. Words that claim WE ARE NATURE.
I created the 'I AM Nature' Affirmation cards for this purpose. To help us all remember that no matter the circumstances of our lives we are always Awesome, Incredible and darn right, Miraculous beings. As we allow nature to speak to us and through us we know in our soul that we are here with the Purpose, Joy and Imagination to make a difference. We are the weavers of a new world story which is being spun from the silken threads of our Creativity and Magic.
The 'I AM Nature' Affirmations Cards are a pathway to bring these positive words into an embodied reality with a simple daily practice that helps us to connect with the natural world and the qualities of our true nature. As we revel in the wonder of it all we are moved into a state of utmost gratitude. Gratitude lifts us with appreciation and opens us to live as an expression of Love. The 'I AM Nature' practice also empowers us to give back – to repair and enhance the life sustaining community of all our relations.
The 'I AM Nature' Affirmation Cards are a deck of 32 beautiful cards with powerful 'I AM' affirmations and images of nature. These decks are waiting for your support to bring them into life – there is a crowdfunding campaign for them to be printed which ends on 7th July 2016.
For every deck sold a donation will be made to Tree Sisters to plant 10 trees. I invite you to be part of this movement. Get your own deck of 'I AM Nature' Affirmation cards at www.liveyournature.com/the-i-am-nature-affirmation-cards/ and declare to yourself and the rest of the world: 'I AM Nature and I am a force for transformation.'
---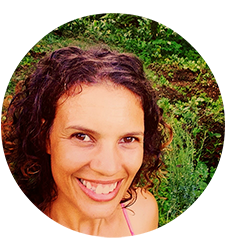 Terri is the founder of OneloveLivity and the creator of the 'I AM Nature' Affirmation Cards. She lives in the small Caribbean island of Dominica, also known as the Nature Island, where she works to help people remember their connection to nature for both personal and planetary wellness.