Weave Yourself Back into Nature's Cycles and Wisdom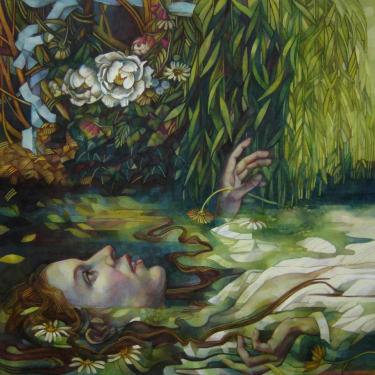 'When a thousand goddesses gather, the Divine Feminine Herself
shall rebirth through their combined energies'
~Tibetan Buddhist myth
Something becomes possible when women gather consciously in deep presence with each other. We move from a state of emergency into emergence, from limitation into infinite possibility, from confusion and disillusion into deep intuitive knowing. We remember our true nature. We remember who we are and why we're here.
That's why we offer two global sisterhood gatherings each month, one at the Full Moon and one at the New Moon. These online retreats are an invitation to embody all that you are as a woman of the Earth and to relax into nurturing Nature connection together with a circle of supportive sisterhood. They are part of TreeSisters ongoing commitment to serving women into our nature based feminine leadership.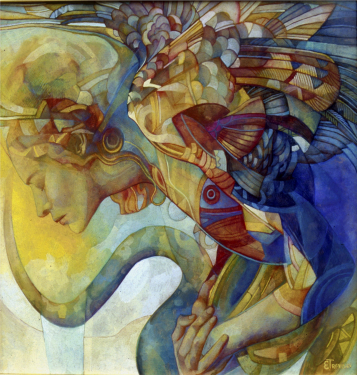 Full Moon Online Retreat ~ February
Letting Go to Flow
with Clare Dubois, founder of TreeSisters.
Friday 10th February
11am PST / 2pm EST / 7pm UK
You can join in online or on the phone and we'll send you a recording if you can't to join live.
Letting Go to Flow is the fourth and final of Clare's Letting Go Series. We began this journey with Letting Go to Allow, then to Love, then to Grow, we are now exploring our letting go within the growing process and how is it for us to let life in, to let life open us and form us and direct us and then move us into a state of flow and grace.
The journey take us through important territories of surrender in ways that are relaxing and gentle, into our own hearts and into communion with nature around us. This is a step by step, fully guided letting go process that you can return to again and again. Letting Go into Flow is an invitation into pleasure and intimacy with yourself as life. Let's see how to move into our own flows.
You do not need to have listened to last month's full moon call to fully benefit from this one. It is complete in and of itself and it is free and available to everyone to use when ever that support can best serve.
How can I join?
These calls are open to everyone and they are free. You can register here: www.femmiversity.org/full-moon-calls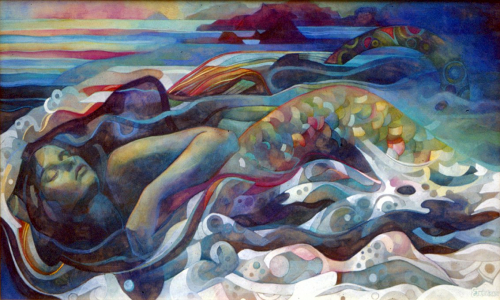 New Moon Online Retreat ~ February
Exploring the Inner Mountains of Your Wombscapes
With Edveeje Fairchild
Monday 27th February
11am PST / 2pm EST / 7pm UK
You can join in online or on the phone and we'll send you a recording if you can't to join live.
In our New Moon Retreats, Edveeje is guiding us through a year-long journey called Your Inner Wise Women Council - An Archetypal Journey through a Woman's Wombscapes. In this month we are exploring Exploring the Inner Mountains of Your Wombscapes with the support of our inner 'Wise Woman'.
The benefits of joining this online retreat:
~ You will take a deep dive into ancient, archetypal and nature-based wisdom as a pathway into the fullness of your destiny and calling, via the cyclical gateways of the New Moons.
~ You will be guided through winter's landscape to listen for the summons from the dark of the moon to re-imagine and re-vision your life.
~ You will meet your inner 'Wise Woman', the mountain cave dweller who will guide us ever more deeply into your life's vision and spiritual purpose as seen and experienced from the mountain's summit.
~ You will have an opportunity to explore the mountains as the soulscape of your highest potential; the place in which you embody your deepest values and climb your own heights.
~ You will be part of a potent circle of women journeying together and will have access to the Inner Wise Women Council facebook community so that you can be supported and inspired by the sisterhood.
How can I join?
Our New Moon online retreats are accessible and free for our members. As TreeSisters evolves, we're taking our commitment to nourish and give back to our members (those who contribute funds monthly for tropical reforestation) very seriously, as they are leading the way in terms of behaviour change and normalizing giving back to trees.
To join these live calls and journey alongside the community, we invite you to activate your monthly membership today at whatever level of giving for trees that grabs the heart of your feminine planetary activism here: www.treesisters.org/home/join.
Sacred and Wild Blessings,
Clare, Edveeje and the TreeSisters Team
Art: Thanks to our beloved artist partner Elisabetta Trevisan
Find Elisabetta on Facebook and explore more of her work here.