Weaving Women Back into Matter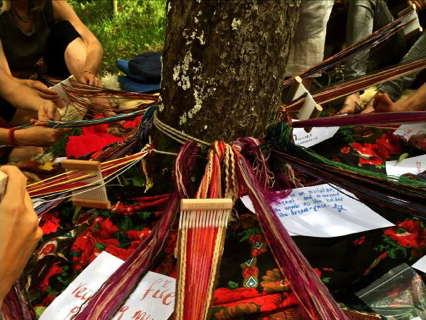 October 29, 2019
2020 is going to be an amazing year for treesisters everywhere. In the first half of the year we have two beautiful activities for you to take part in. The first is our International Women's Day activity on 8th March - Weaving Women Back into Matter - an opportunity to nourish yourself and the women in your community. That will flow into Earth Day Sing for the Trees (on 22nd April, Earth Day's 50th anniversary) - an invitation for you to coordinate a Sing for the Trees fundraiser that you can invite your whole community to join in with - and plant a forest through your fundraising activities!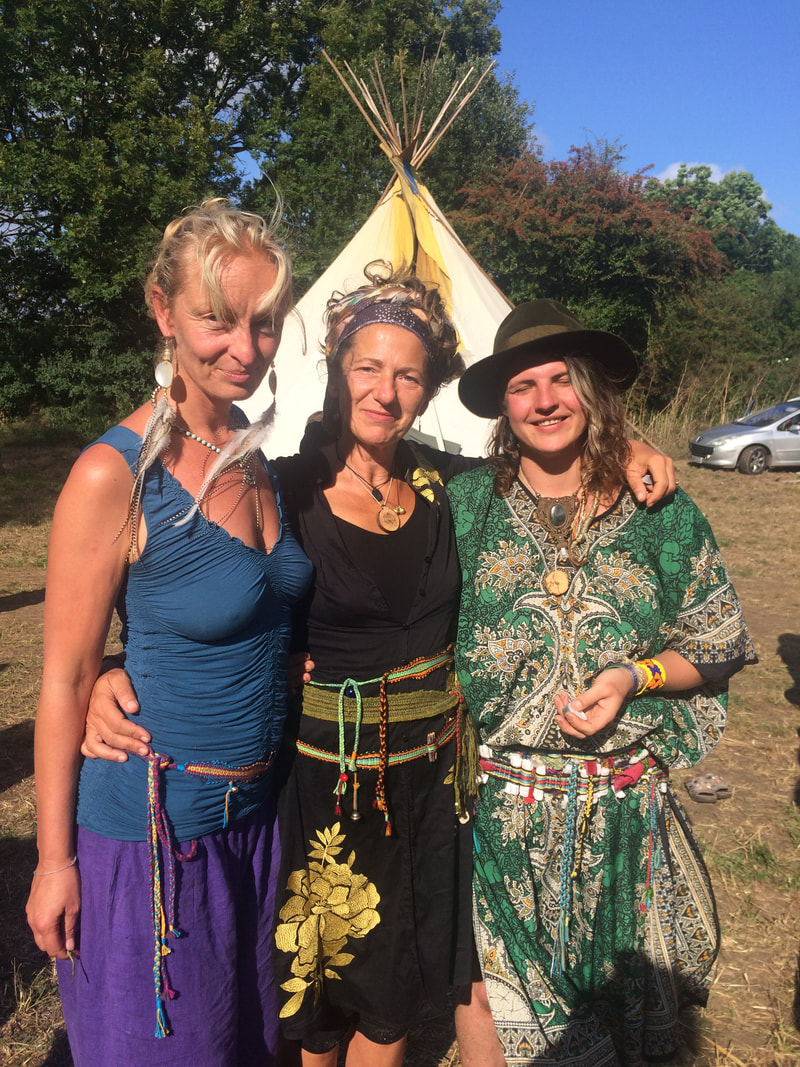 International Women's Day is a celebration of all women's work, achievements and contributions across the globe and for 2020 we are inviting you to join with us in a simple and meaningful creative project - Weaving Women Back into Matter.
We are delighted to offer you the opportunity to create under the expert tuition of Azul-Valérie Thomé (of SOUL and eARTh). Azul is a visionary who leads people through ritual, ceremony and art, and works in deep relationship our natural world.
Azul will be supporting treesisters and Grove Tenders to create simple plaited or knotted belts, using Earth friendly materials.
Using traditional techniques, the intention is to weave our wishes and dreams for ourselves, our sisterhood and Nature into these threads to help us re-member that we are matter, mater, mother...Earth and to mend what has been torn within us, and in our relationship with our Earth. (Photo of Clare, Azul and Tania at WomenFest 2018)
The invitation is to gather with other women, your family, your treesister Grove, or maybe organise a local community event to celebrate IWD. In the past, treesisters have celebrated with groups of school children, in their homes and gardens, churches and spiritual communities or have taken activities out deep into Nature and the trees. The only limit is your imagination.

.Treesisters grand vision for this project is to weave our way around the whole world! Imagine weaving ourselves and each other back together on such a scale that if we joined our woven belts together, we would create a world wide weft of connectedness. With your help, our aim is to keep a record and see how far around the world we can reach!
You don't need any previous experience in weaving to participate. We will provide help, advice and encouragement through our online group and also through live videos calls to prepare for IWD on the 8th March 2020. Please sign up to participate here.


By Angharad Barlow


Photos courtest Azul's Soul and Earth website