When the Grandmothers Speak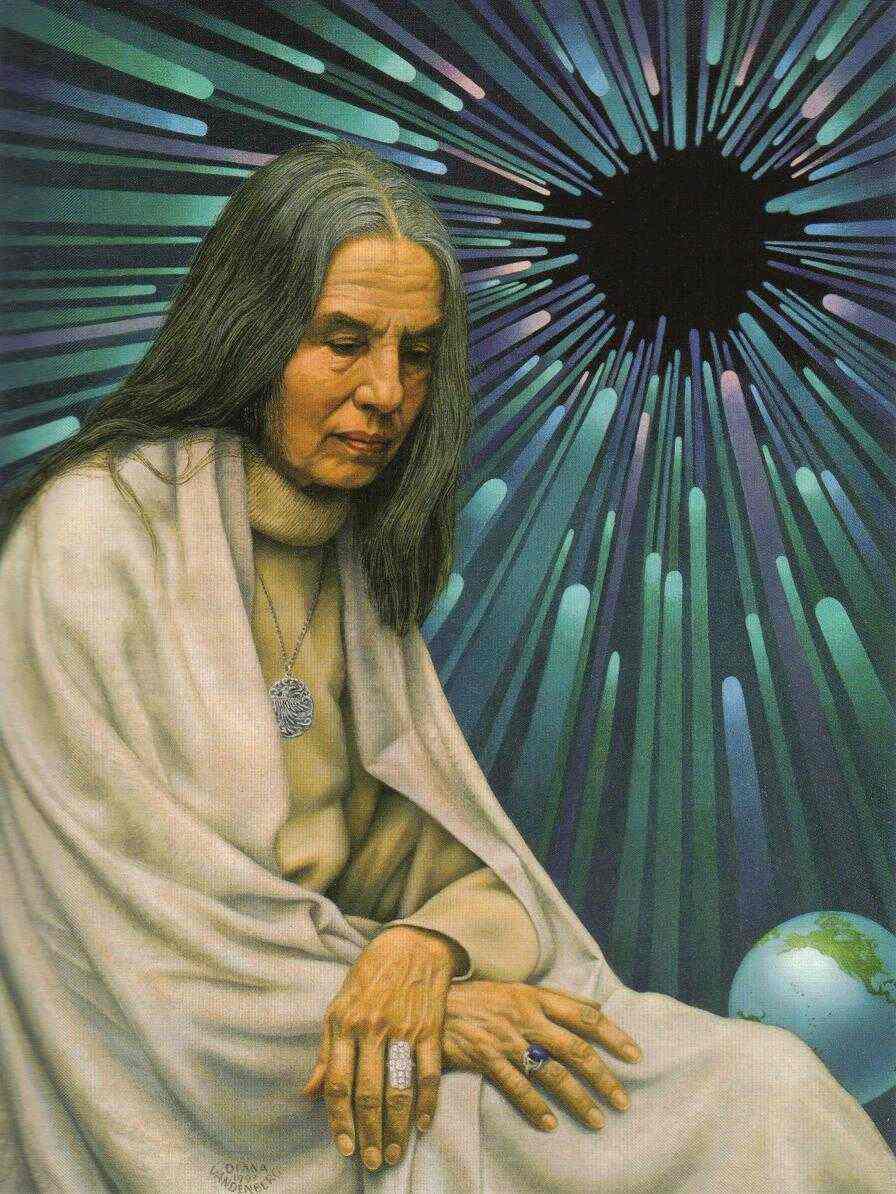 Following the Wisdom of La Luna
"When two or more women gather together the stars come out in broad daylight." If that be true – and I believe it is - the December New Moon call illuminated an entire constellation. I received scores of email responses to our collective inquiry about how TreeSisters could bring in more of the wisdom of the Crone archetype as well as how we might all bring our gifts forward as teachers, artists, and healers.
For our next New Moon call (on Sunday at 12:00 pm EST) I will host a Part II for those who want to continue the conversation. However as the New Moon approaches - which is the time of the Crone energy - I also want to share my harvesting from the emails I received because of how they inspired me.
The first thing I did was look for themes and patterns that were emerging from the responses. Almost 60% of the emails were in response to the Crone Starfish Conversation which told me how inspired and timely this conversation is within our network. Many of the women who are interested in this conversation are also instructors and facilitators with programs and workshops already created and launched in this topic.
As I read each email I also looked for themes of interest and connections between us as women. Some of the recurring areas of passion, expertise or interest are in the following areas:
Nature-based teachings and Earth Educators
Nature as a means of Healing (the inner child at any age)
Earth ministry
Shamanism
Healing with Plant Essences
Empowering the Wild-Feminine
Women's fitness and total well-being (physical, mental, spiritual and emotional)
Kabbalah & Women's Sexuality
Dream Building/Coaching
Bringing the Map of Five Choices into the local community
There were also really practical ideas in those emails that will become part of our framework of emergence. Here is what some of you wrote:
"I'd like to see you create a website so that it is easy for any TreeSisters' member to upload and/or offer to sell something that would benefit TreeSisters."
"And while it may be an arm of the instructors' starfish, I would love to network with other Earth Educators here. One part of bringing forth the healing of the Earth is educating and bringing others to a deeper knowledge of her and her ways.'
As an instructor/artist, "I'd like to be able to have an agreement with TreeSisters that isn't too complicated financially or legally."
"I wrote a book about the menstrual cycle and have just begun teaching my Menopause Course again as well, and will love to associate with other women to see what we can create globally!"
"I'd love for you to have a full-blown web calendar system (including by geographic area) where I could login as a member and create a calendar item for a retreat I'm holding."
"Dream Building is a technology that stands on three pillars: Blueprinting, Bridging and Building and Becoming."
"I am from İstanbul, Turkey and I am 35 years old and in bleeding period of my life and yet somehow I feel Crone energy more vivid in me than the energy of my age group."
I want to pull that last statement through and into the collective tapestry we are all weaving because it is so vibrant and alive within us, no matter our age. As someone on the call mentioned, Crone-hood is not just a physiological and biological phase. It is an archetypal energy that is available for anyone to experience; male or female, young or old.
I believe the world is longing to experience this wise woman energy as part of the homeopathic medicine required for our times. I have a deck of cards called Wisdom of the Crone (www.wisewomenink.com) that says "when you seek the truth, ask a wise woman." Wise women are all around us and they are calling us to sit at their fire and learn what only wisdom can teach us.
One of the cards in the crone deck says, "Sometimes we wonder what legacy we will leave. What song, joke, advice or story will be passed along. Now we can be of great influence. Older women have passion, time, guts and experience. Some say when the grandmothers speak the Earth will be healed. Look seven generations ahead."
Yes, when the Crones speak the Earth will be healed because we are finally looking seven generations ahead. Please join the unfolding conversation at the New Moon Call on Sunday where the Crones – both young and old - will speak and we will share our collective wisdom on behalf of TreeSisters' ongoing emergence.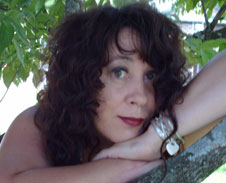 Edveeje is the Director of Operations for TreeSisters. She lives off-grid on ten acres of raw mountain land in the Mother Forest of Southern Appalachia where she is passionate about the power of place and how our relationship to Nature can infuse, inspire, and call forth, not only our souls, but our part in the Great Turning.
Artwork by Diana Vandenberg