Woman Fest - Divine Receptivity and Radical Collaboration

How can we sum up what just happened during our heartfilled time in the magical lands of Somerset?
Between three and four hundred of us gathered for the first ever Woman Fest, welcomed by shimmering aliveness of mature native trees; a cradle of hammocks housed within a grove of birches; a myriad of traditional nomadic structures each with a bespoke space holder building a palpable energy field of love for participants to enter into; and a devoted crew, male and female who had worked for weeks to create the structural holding for an event this size. The beautiful men who assisted so reverently in the set up left Wednesday evening and from 10:00am Thursday morning treesisters and women who did not yet know they were treesisters started to arrive.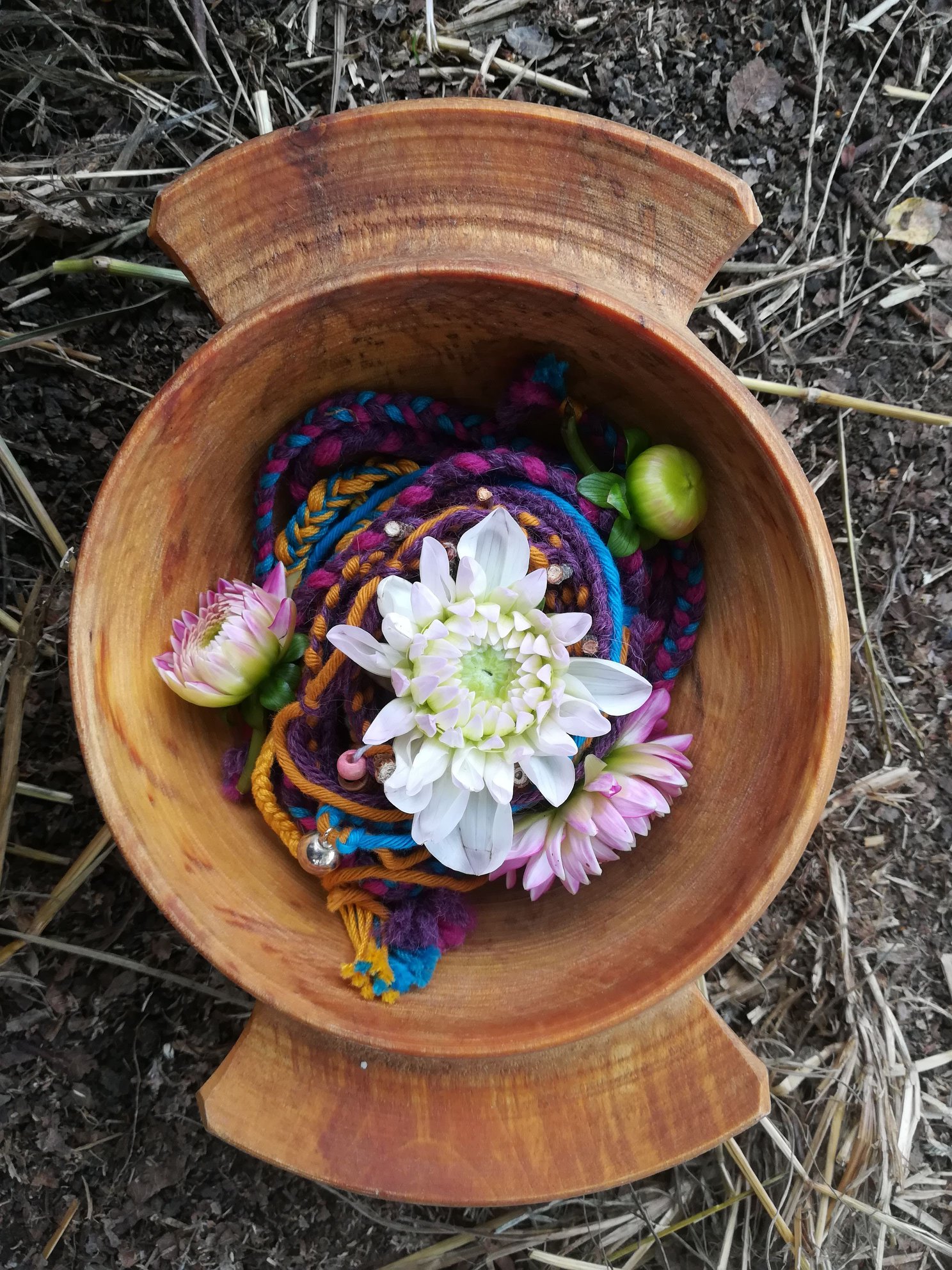 Over half the women attending Woman Fest already identified as treesisters, fifty or more of them had previously come together in sisterhood through one of our forest floor offerings called the Inner Journey. These treesisters have been moving through the step by step progression of the behaviour change teachings arising out of our 'Blueprint of a Restorer Species' (previously known as the Map of 5 Choices) for the last year and a half, forming deeply authentic and supportive bonds with each other in the process.
The Inner Journey is currently on it's third spiral since being launched during our 2017 campaign Journey to a Billion Trees. Amazingly, the timing of Woman Fest landed perfectly within the quadrant of Embrace which is the stage in the map of coming together in supportive, loving sisterhood. As these women who have been offering virtual sistering to each other for nearly two years landed from all over the country and some from further lands, the love and ease between them was extraordinary.
'Never more have I felt like a woman seeding change; meeting fellow treesisters in the flesh was like returning home, and to share the TreeSisters' vision with even more women, well that was a gift indeed.'
Laura Barnes Miller, treesister volunteer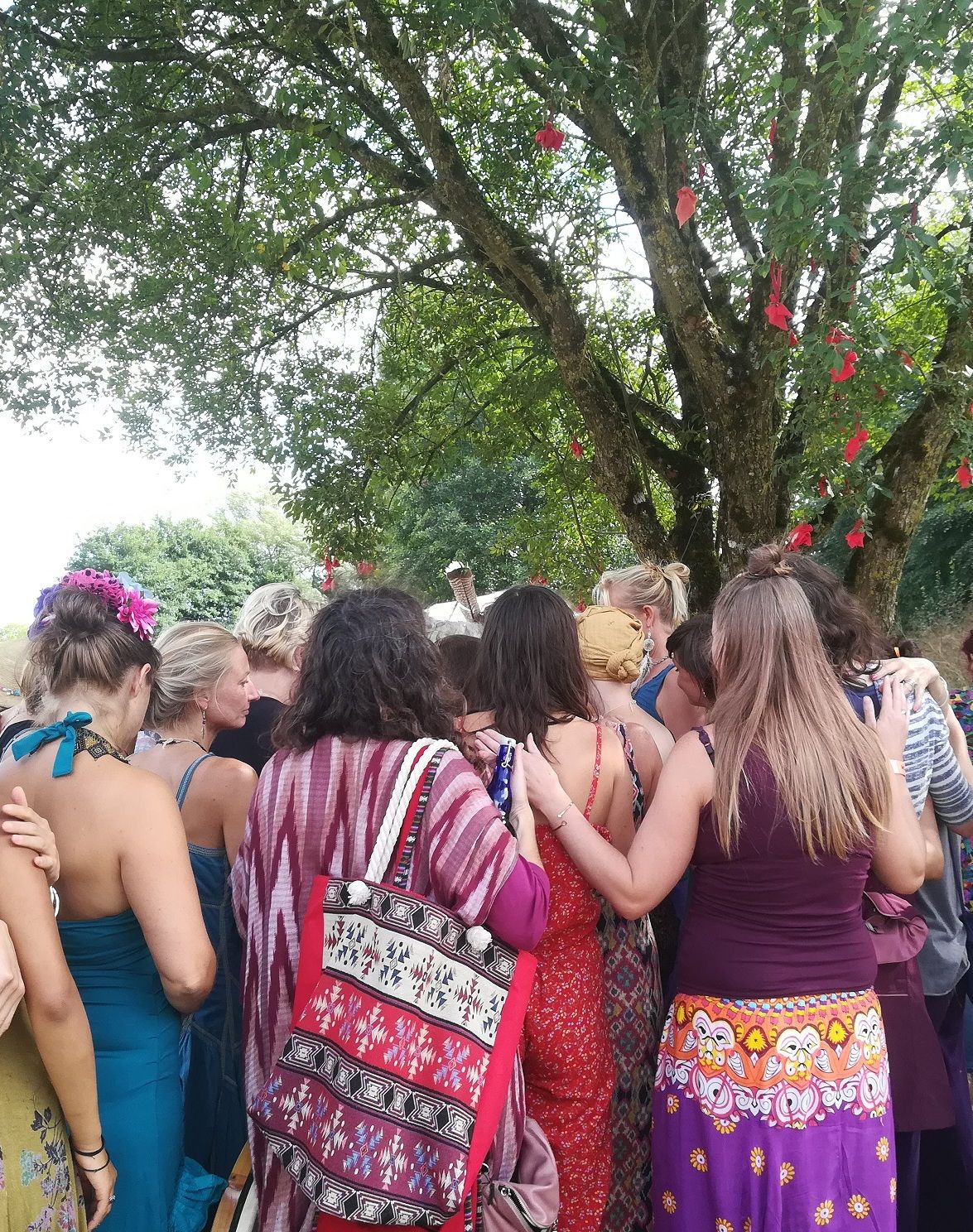 The opening ceremony Alchemy, Sistering and the River of Woman led by Clare set the tone for authentic intimacy as each woman was invited into our core practice of sistering with women they had just met. The spiralling fire hearth created in clay rich earth was lit and kept alight throughout the entire four days and nights.
'Wow! Woman Fest, I went reluctantly, still stuck in my grief and absorbed in my sadness... But i went. The sisterhood and opening up to each other in sadness and joy blew me away, it has ignited my fire to allow my wisdom and light to flow'
Karen Jackson, TreeSister Grove Tender UK
Receptivity is one of the core TreeSisters teachings that supports the reinstatement of feminine consciousness and is at the root of what we call Feminine Nature-Based Leadership, which is leadership that grows out of an alive, awake, attuned receptive experience of our own nature as part of nature. Our instinctual selves receive guidance from all of life through different realms including the emotional feeling, the physical sensing and the energetic intuiting.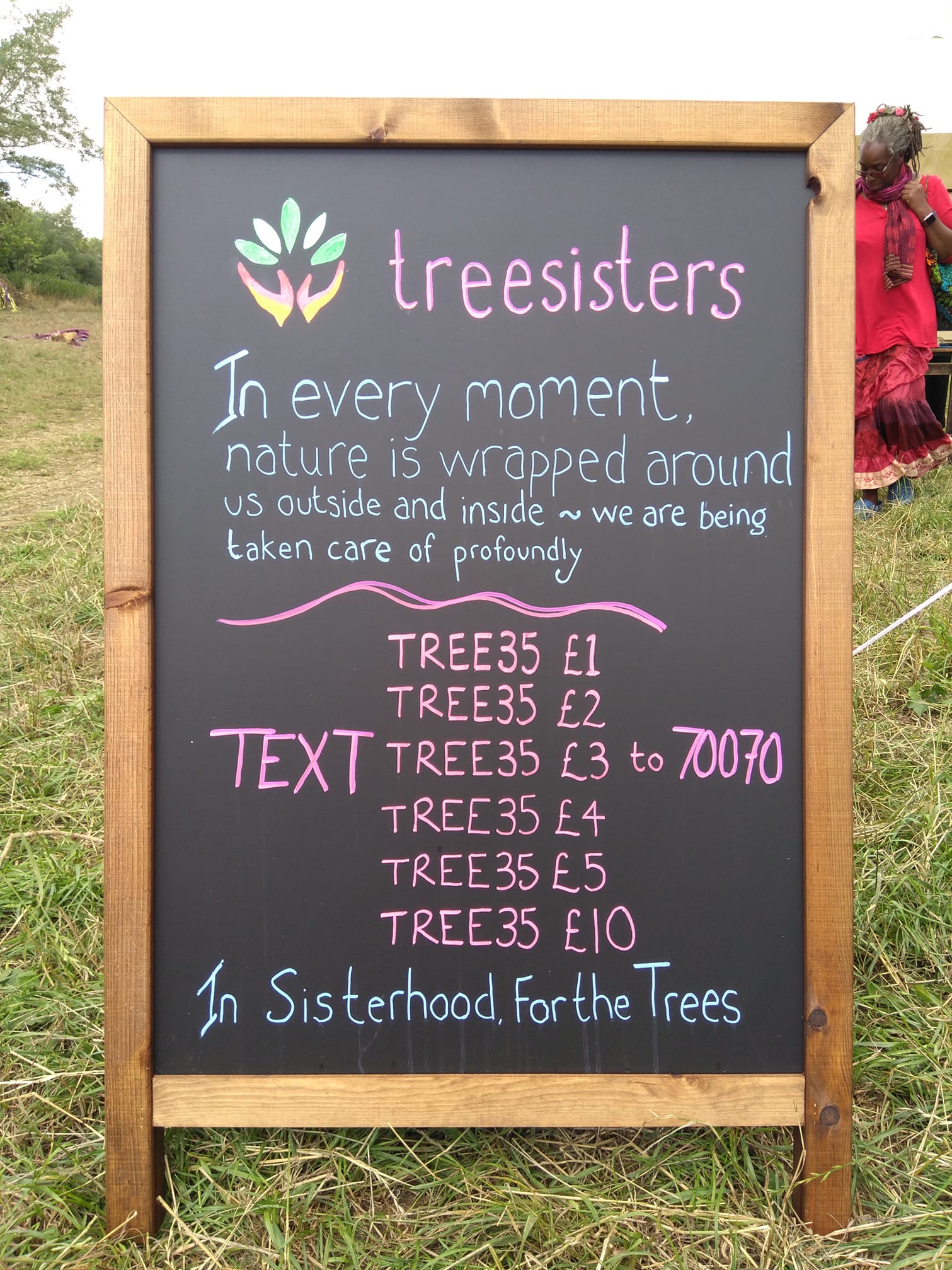 When women have rebalanced their feminine receptivity enough, it then becomes natural and joyful to step forward into restorative activism and shine their gifts brightly to the world. Woman Fest was abound with shining acts of radical collaboration. Nine Bristol-based treesisters found each other at the festival and created the ongoing TreeSisters Bristol Grove. TreeSister singers and musicians from across Europe gathered around the chants and music of our She Sings treesister Liz Terry creating an astonishing one off performance that paved the way for Woman Fest founder Tiana Jacout and TreeSisters founder Clare Dubois to announce their commitment to an ongoing global partnership of women and trees and to launch our text to donate fundraiser tool.
'I had the most wonderful day at Woman Fest..it was so nourishing to my heart and soul to finally be able to sit in circle on the land with the treesisters and have a hug with Jenny and Clare. I feel so safely held to go forward in my mission on Earth being a treesister... to be part of the change we want to see... being with women who are rising up... shining in their power and beauty... a vast love we share between us for our mama Earth and her forests... my dreams are coming true.'
Hannah Gwawr, Glastonbury Grove Tender
'I have been trying to create the Bristol Grove for months but couldn't find women to join me and was feeling disillusioned. I crowdfunded to get to Woman Fest and met so many treesisters, including the ones who will join me in creating this Grove - now I feel ready, together we can do it!'
Belen Prado, Grove Tender Bristol
'It was wonderful to hear women join in with us, dancing, raising the energy with joy strength and togetherness'.
Elizabeth Terry, She Sings treesister
And we got to meet and hear about so many other expressions of treesisters that are exquisitely and quietly weaving the the restoration of our beautiful plane. Some treesisters holding vigil on lands threatened with deforestation, others at the heart of the community gathered around the honouring of and learning from the sister life-giving species of the bees, others working deeply at the level of consciousness shift and still more creating art, music and theatre to raise awareness and reforest our world green.
TreeSisters really is a global grassroots movement; together we are on a journey towards planting one billion trees a year. We know that our audacious aim and vast vision can only be actualised through the generosity and dedication of you, our network members. Woman Fest 2018 gifted us with the opportunity to plant that invitation much more viscerally into the network, seeding many future network-led restorative actions on behalf of life and giving us the clarity that this is absolutely the way forward.
'Being at WomanFest with fellow treesisters and future treesisters has burst me wide open, I feel like I have been 'tuned-in' completely, no more static, just a clear and concise mission. Being a treesister isn't just about giving a monthly donation, it is about living, breathing and being treesisters every day.
Do I accept this mission? I DO!!'
Louise O'Hanlon, Inner Journey treesister