Women Embracing the Wild
I've tried wrapping all sorts of words around my own experience of merging with nature, but none do it justice. You know that feeling of getting into a warm bath, when the whole surface of your body feels met and every inch of you relaxes into relief? That is as close as I can come to how it feels when I soften enough to open and log on to nature - only it's not warm water - it's a quality of intelligence, presence, wildness, tenderness, ancientness and rawness that takes my breath away. Can I let myself feel that supported or allow myself to experience that level of belonging? Can I manage the feeling of power and potency, of confidence and undeniability that starts to pulse through me? Can I not lurch to 'I'm losing it' or 'I'm crazy' or yank back into smallness and separation to stay in the known safety of the limitedness that I've crafted my nervous system around thus far? Can I let myself be broken open and re-educated by nature in order to discover what I, or any human, might actually be, or be for?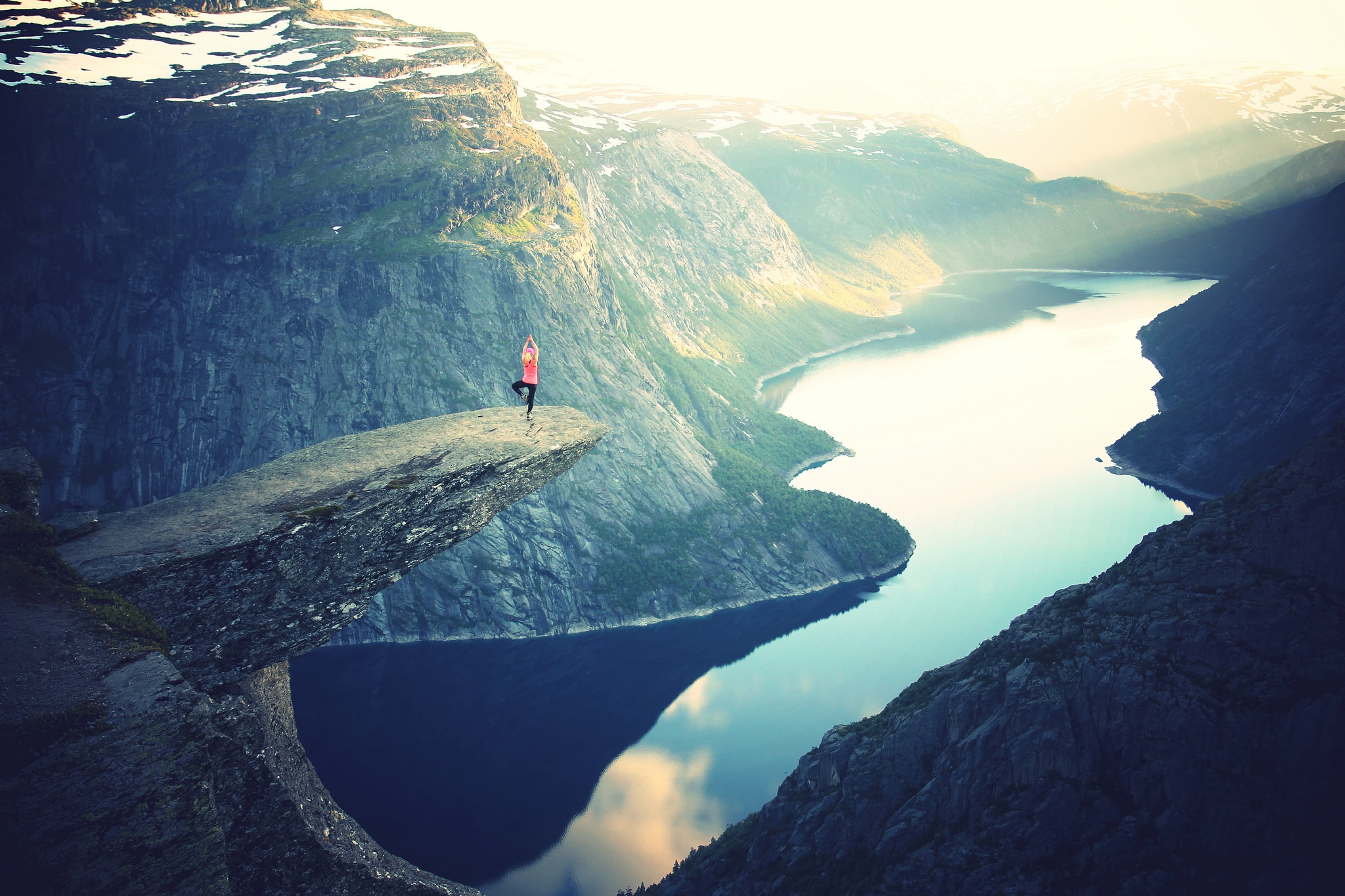 It's wild. I am having to grow my capacity to feel, to deepen into it. I'm having to allow my previous definitions of what it means or feels like to be human, to blur as something else nudges in. I'm having to step out of the known and into a dance that I am simultaneously fascinated with and more than a little stunned, humbled and unnerved by. My life's ambition is to merge with nature so completely that I feel alive, wild and plugged into life with every cell of my body - but that doesn't mean that it's comfortable to let go of the known and lower myself into the warm bath that is a consciousness of wild complexity so much greater than my own. It's like a loss of self or egoic death - but honestly, what's so great about this identity that I would want to fight to hold onto any part of it anyway?! I watch the western worlds normalized state of disconnection and what it enables us to do to the planet of which we are part and this roar starts to rise in my chest.
Our minds may get it, but until our bodies throb with it, nothing will change. I want all of us throbbing.
This is the 'why' of our courses - this is why we will step forward again and again with experimental gateways and journeys designed to break through our walls and allow nature to come tumbling in to rewild us. We get to remember what we are and bow to the privilege of being the only species able to consciously create heaven or hell for all others as well as ourselves. Women Embracing The Wild is the first course that we've offered that is arising from multiple wisdom traditions - and is directly supported by an Apache teacher that Jennifer Menke (course facilitator) is mentored by.
For those of you who have heard the introductory call you'll know that Jennifer has completed over 700 days of solo immersion in nature learning how to receive guidance from the living systems that have billions of years of evolutionary intelligence to impart to us, if only we would open to them. She has had the privilege of apprenticing with unique teachers and walking extraordinary paths. Now the gifts of her journey are now available to all of us through this five week offering.

This course is a step by step immersion into nature through the framework of the 4 Directions. I've been crafting it with Jennifer and so I have a very strong sense of what we are about to step into. It's going to be deep, illuminating and probably very surprising in places. It will be deeply satisfying for anyone really ready to drop their edges and merge with nature. There is a beautiful progression to the sessions, week by week, as we flow around the mandala of the directions and the seasonal flow. The session structures are spacious and graceful and the teachings are powerful. Each session has a long, deep process of embodied learning through which you can journey, as fully as you can allow yourself to go - whether igniting, radiating, shedding or dreaming - with as much support from nature as you are able to receive. The session names outline the journey -
Week 1 ~ The East ~ Arousing the Fire
Week 2 ~ The South ~ Embodying Radiance
Week 3 ~ The West ~ Ecstatic Surrender
Week 4 ~ The North ~ Accessing Inner Wisdom
Week 5 ~ The Centre ~ Oneness with Source
If you yearn to find your comfort being fully expressed in each of the areas of life that the directions invite us to embody, then this course lays a perfect path for you. Personally, I am ready for another deep drop and another re-education that can take me even more deeply out of the known and into realms that can make humility before nature my new default setting.
To listen to the introductory call, to delve more deeply into the course materials, read more about the instructor Jennifer and register for the course simply follow this link. Know that when you sign up for this journey, you are also personally funding the planting of 330 mangrove trees in Madagascar care of our partner Eden Reforestation, so in this case, giving to yourself gives straight back to nature. That makes me happy, and I hope it does the same for you! To all of us - may we recognize every moment that nature calls us back to ourselves - and may we hold each of those moments as sacred gifts that we can use to break ourselves open into all we were born to be. I hope to start this journey with you as Women Embracing The Wild on March 16th 2016.
Clare Dakin - Executive Director Clare is leading the TreeSisters campaign; focusing on network development and the empowerment of women. She has been developing the ethos and principles, the team and organisational culture, the campaign strategy, the framework of the Maps and behaviour change materials. She is committed to the creation of an evolving system that learns as it goes and continually models itself upon the flows and forms of living systems.