Young Humans + Baby Trees = Hope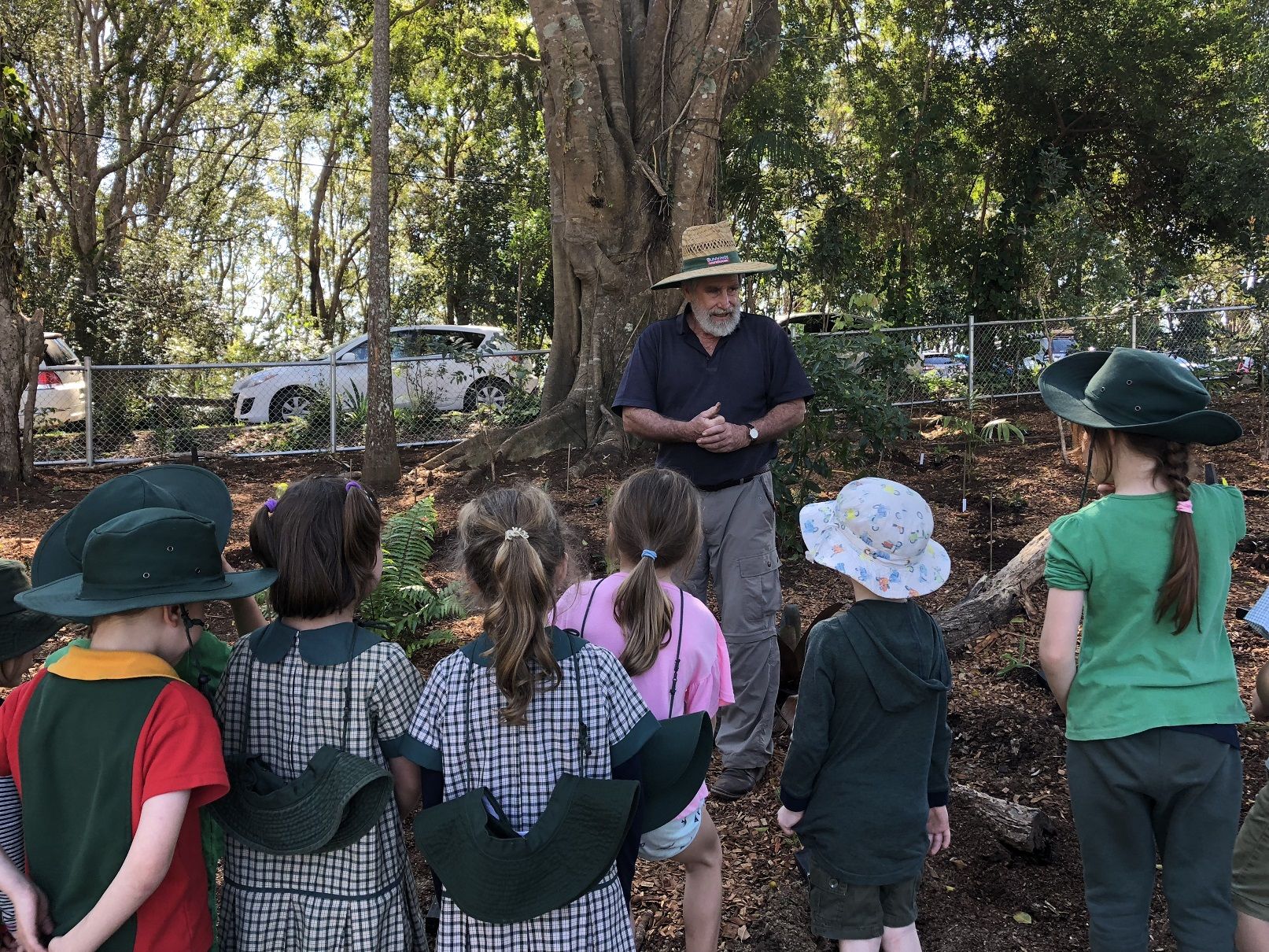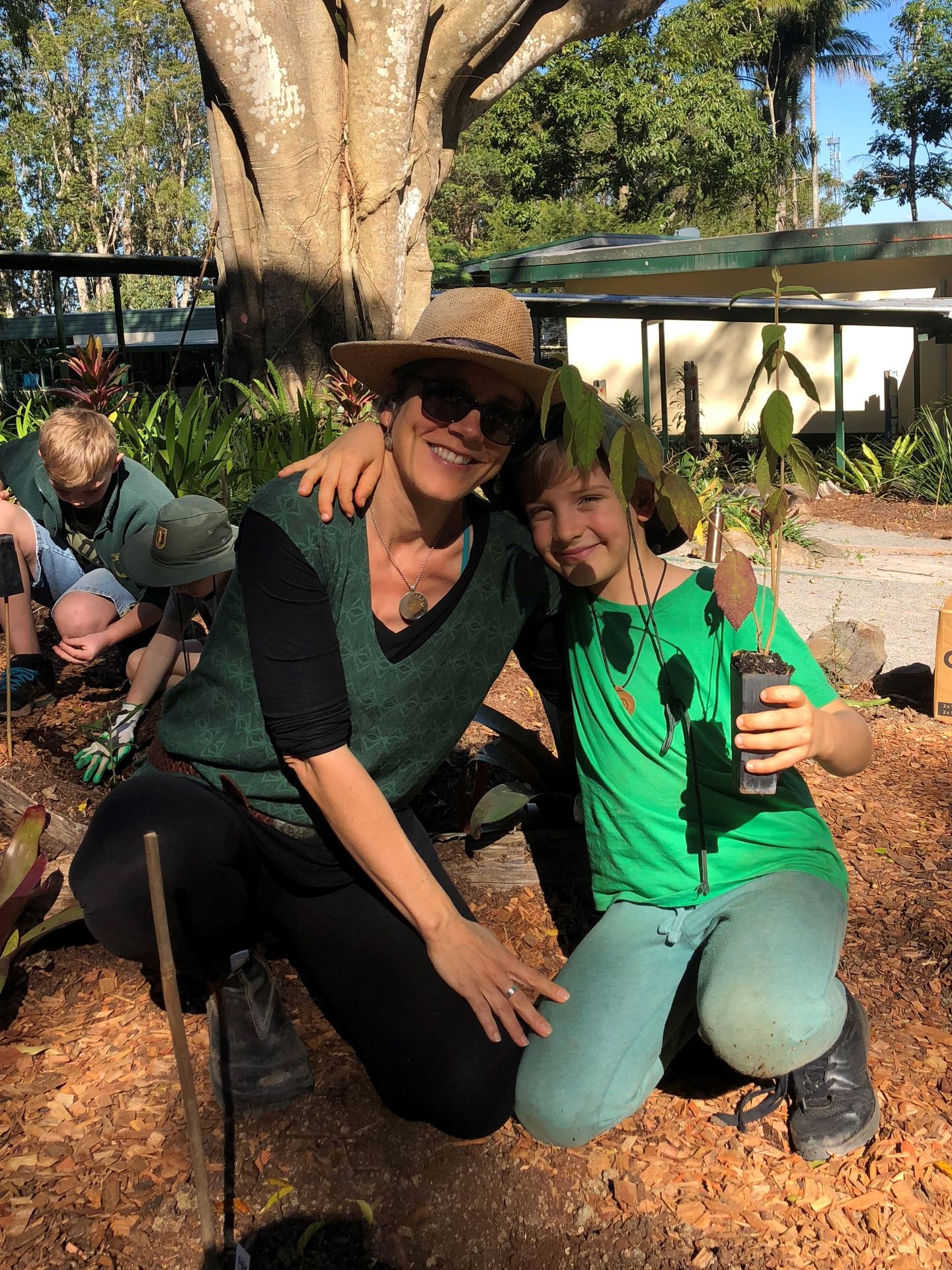 This morning a young girl looked at me, eyes bright, grinning widely, and said "I've never planted a tree before today." We hi-fived and my heart did a little dance.
Today was National Schools Tree Day in Australia. It's an opportunity for children to get their hands dirty, put trees in the ground, and learn about Nature.
It's the brainchild of Planet Ark "an Australian not-for-profit organisation with a vision of a world where people live in balance with nature". Planet Ark provide an array of lesson plans for teachers to use, lots of ideas for what to do on the day, links to corporate sponsors and loads more. It's an inspired concept.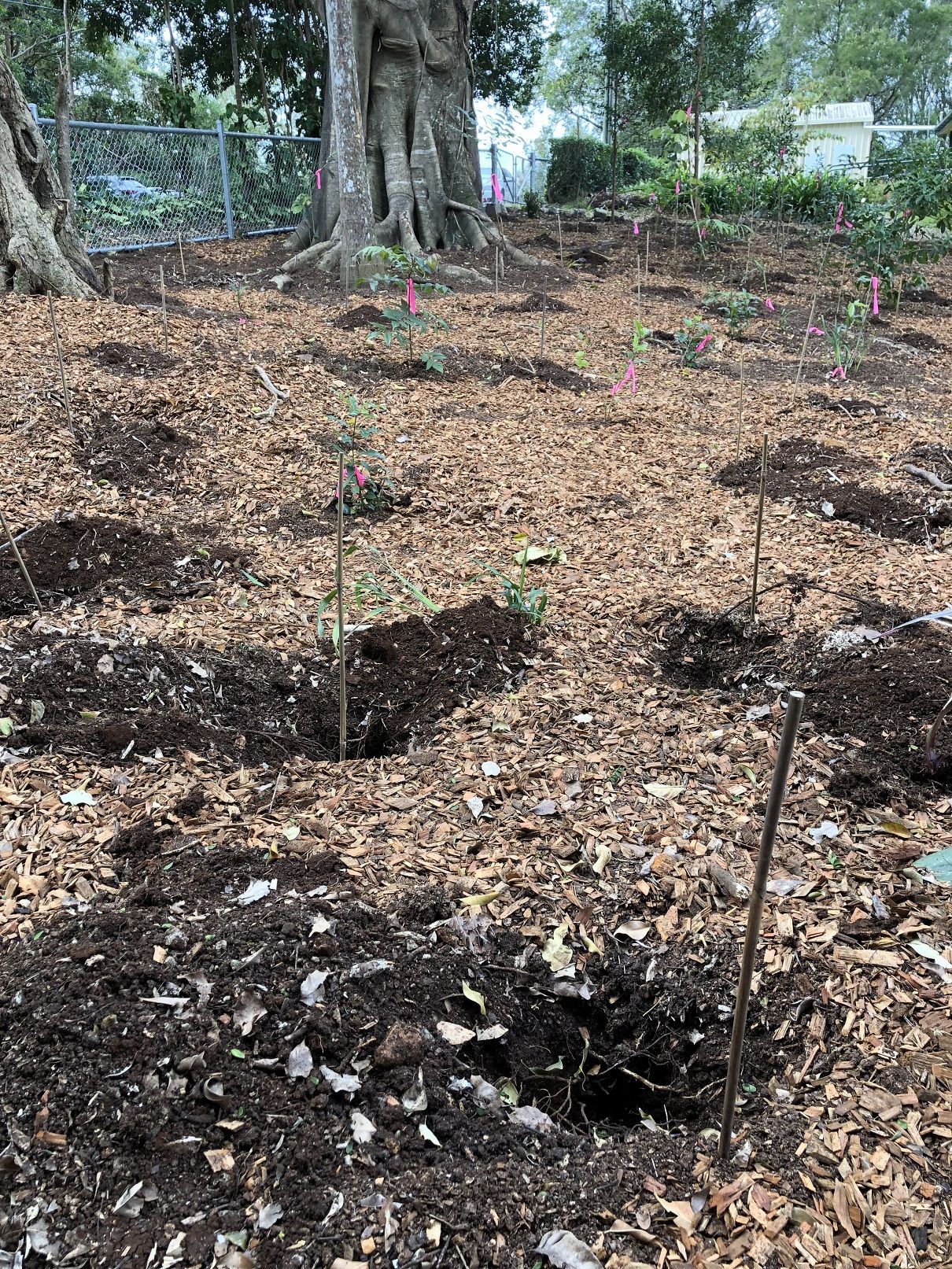 When I saw an ad for National School Tree Day on the internet, my gut shouted 'Do that!' So I went to the headmaster of my youngest son's primary school and said 'hey, what do you think about planting a rainforest and having some fun?" He's an enthusiastic chap and gave me a big YES.
At that point I freaked out ... how was I going to work out what to plant and where? Where would I get the plants? How would we structure the day? Happily, someone gave me the phone number for a wonderful local artist, Judith Sinnamon, who paints trees (also a mum at the school). She offered to do an art activity with the kids on the day and put me onto our local Landcare group.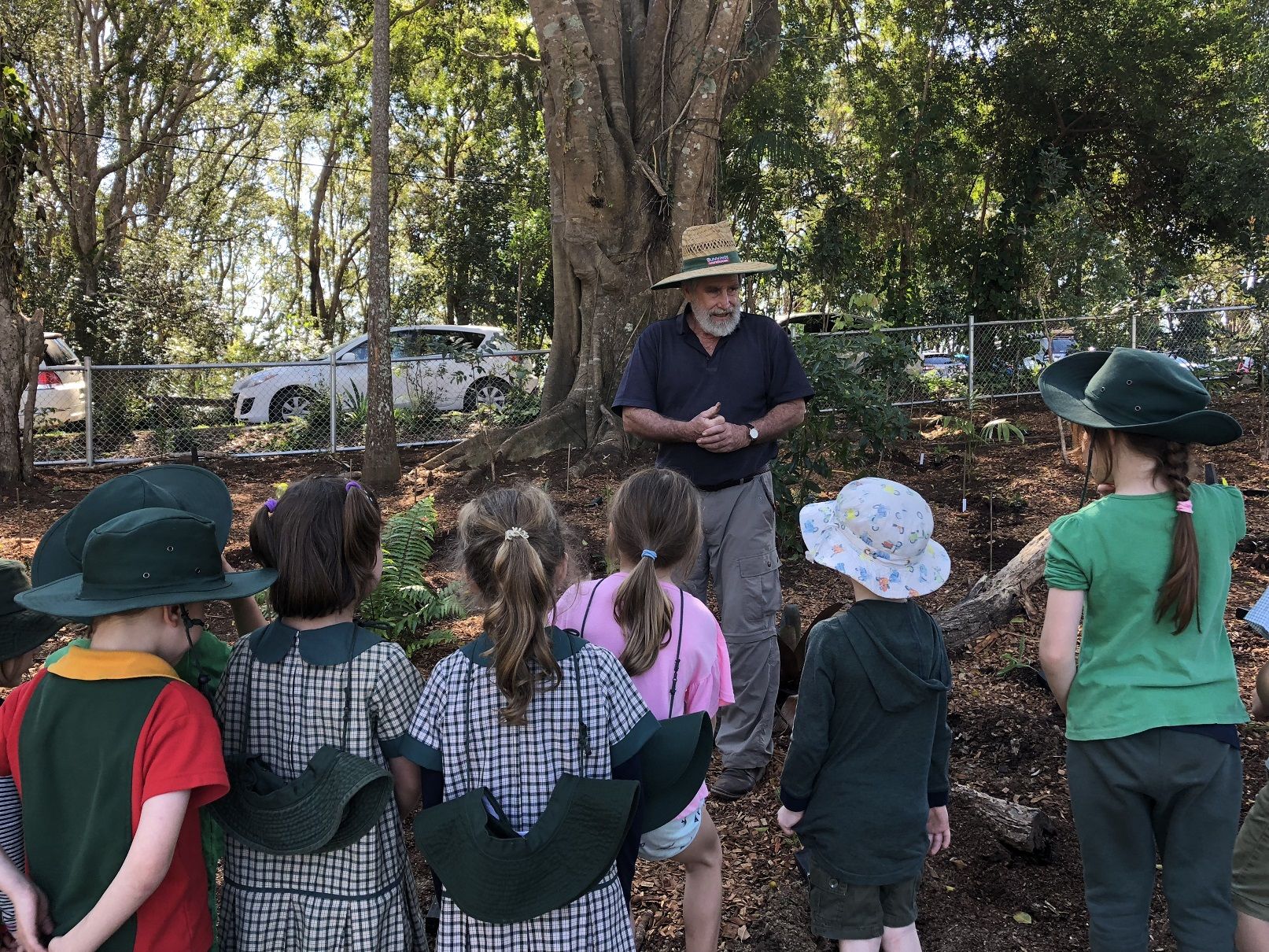 That's when things got magical. Eric and Diana are two retirees with a passion for native trees and caring for the local landscape. They've planted thousands of native trees and plants in our local park and they're incredibly knowledgeable. What a blessing it was to have them leap into our Tree Day project. Eric and Diana worked out what to plant and where. They planned out where holes needed to be and amazingly dug out 4 trailer-loads of noxious weeds in the weeks before Tree Day. Not only that, but Eric managed to source 100 trees for free from our local Council.
I pursued corporate sponsors for the day (Toyota and Bunnings) and they contributed a truckload of mulch and some stakes for the trees. We had a working bee the weekend before where parents and kids got stuck in digging holes and spreading mulch.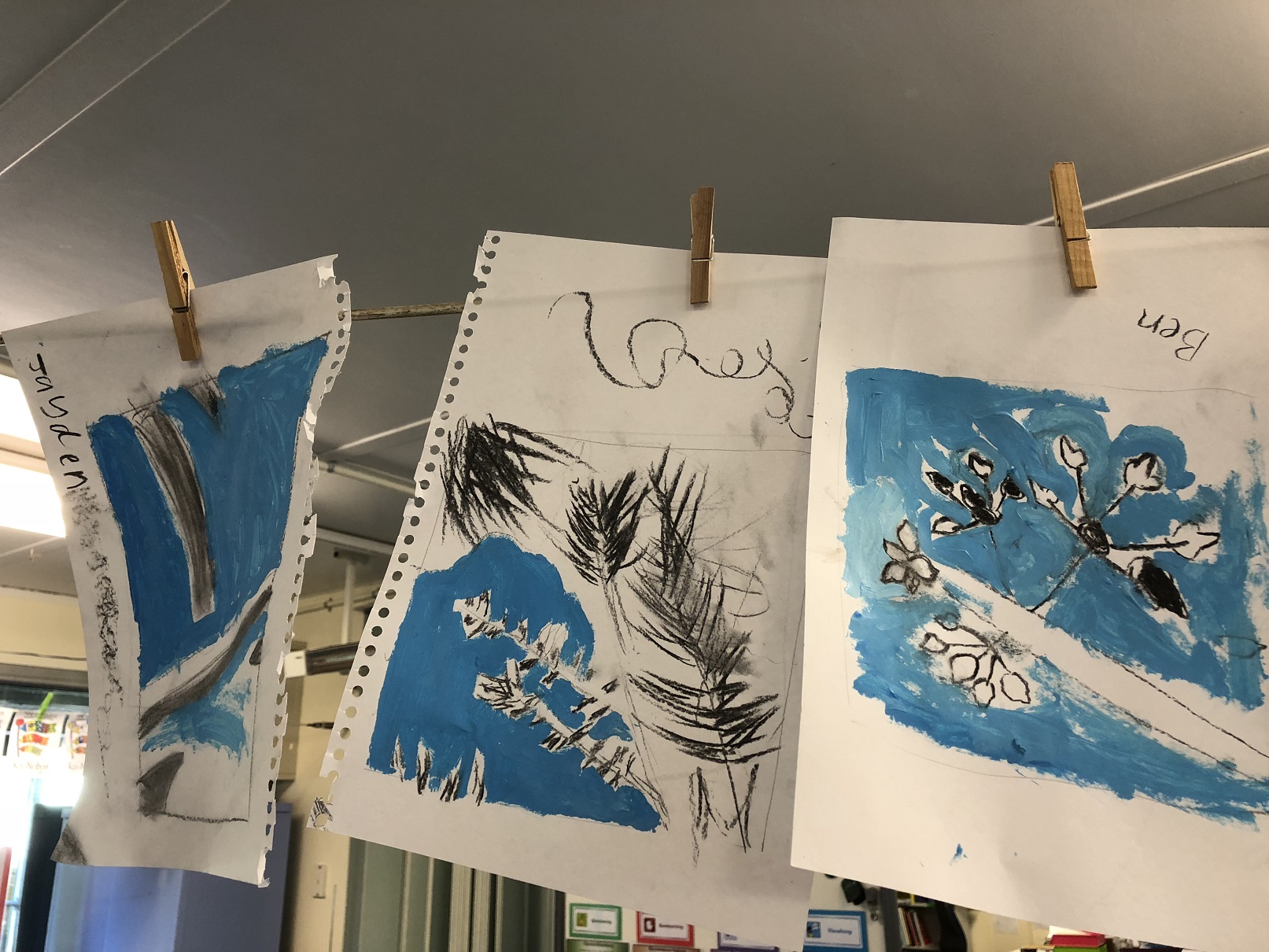 Earlier this week Eric and Diana trained our Year 6 kids how to plant trees so that they could be school leaders and show the younger children how to do it. Mr Montgomery (our enthusiastic headmaster) and I planned out the structure of the day. I woke up this morning nervous, excited and filled with a sense of promise.
I don't quite know how to put into the words the wild, deep joy I felt watching the kids plant trees. We're only a small school, so we had three rotations of kids. One class did the art activity, one did a lesson with their class teacher on an aspect of Nature, and one class planted with the Year 6 Tree Troopers.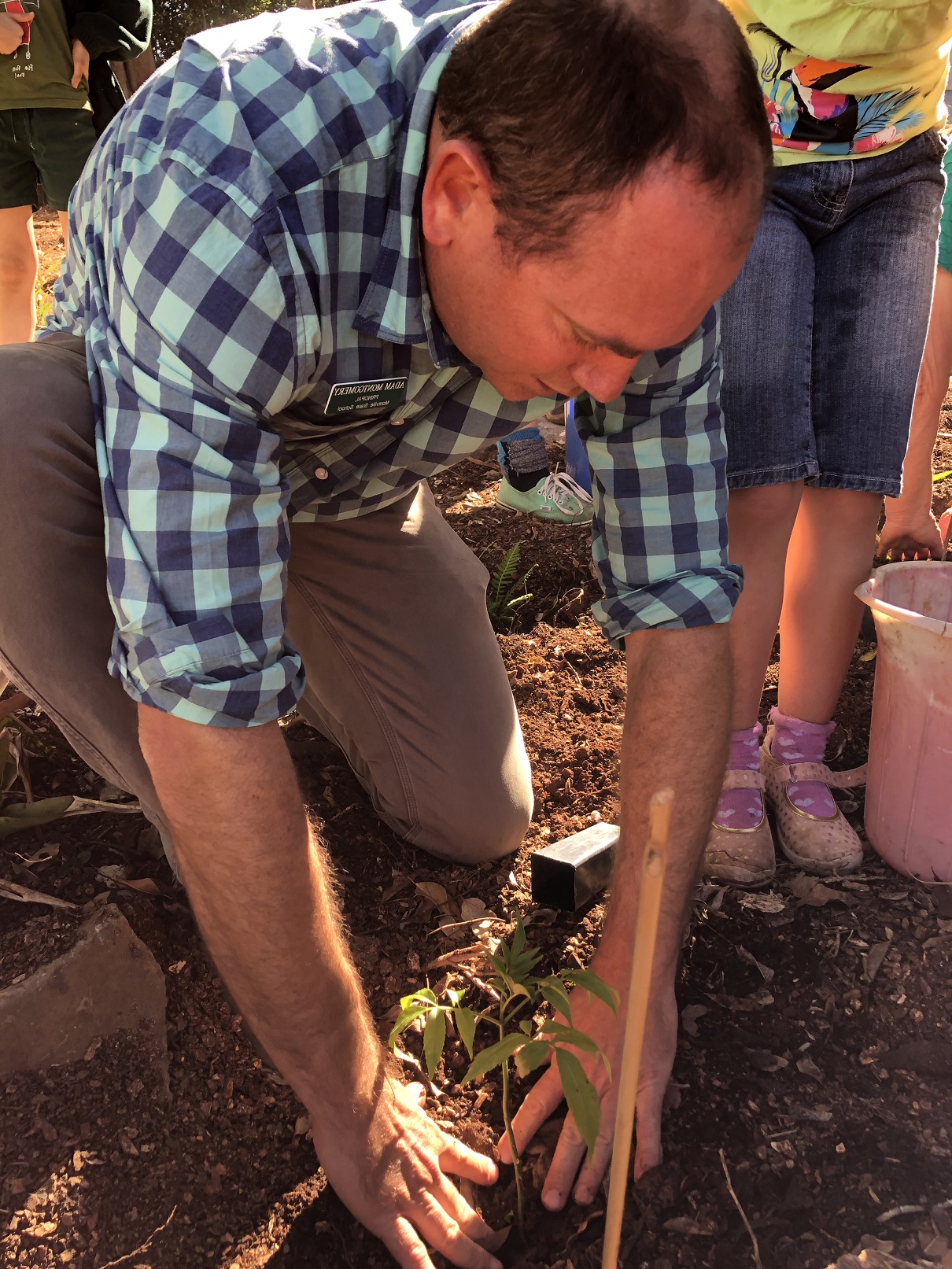 Then everyone switched around. Before we put the trees in the ground, I shared with each class why trees matter and what is so special about them. It was delightful to watch a Year 6 boy leading a 5 year old by the hand to the place where he would plant his very own tree. Parents joined in, grandparents came along, and most of the teachers got involved. Even Mr Montgomery put a tree in the ground!
We planted rainforest species native to the area. Some are bush tucker (food from the forest) trees, many are flowering or fruiting trees and shrubs. In about three years there'll be an atmosphere of rainforest. We're hoping to increase biodiversity, and attract local butterflies and birds (especially various local species of fruit dove).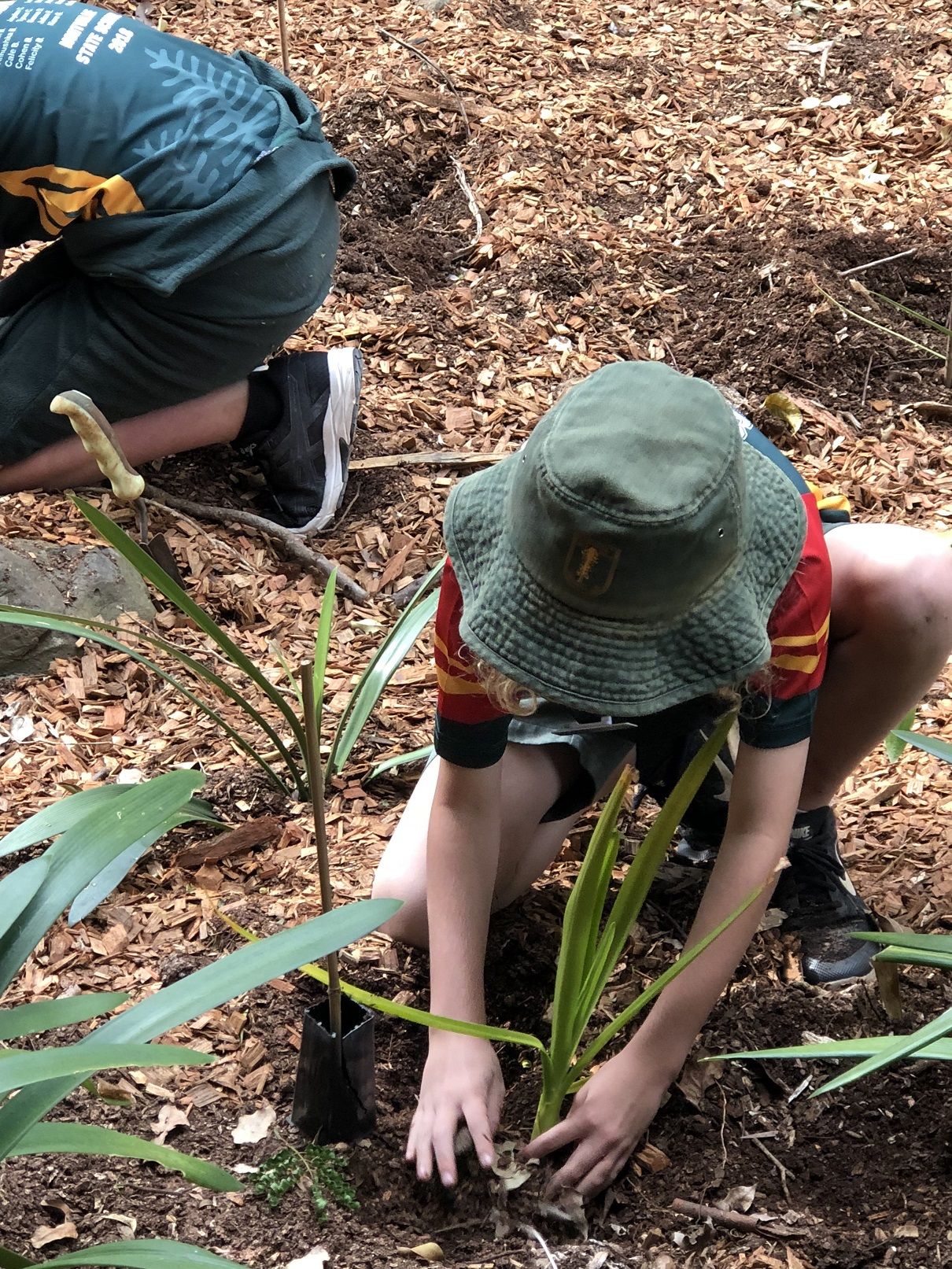 Thanks to the efforts of our school community, 100 trees went in the ground today. Each child also brought a gold coin to school and raised $75 in total, which will be donated to TreeSisters and will plant roughly another 88 trees around the world. That's pretty good going for one little school.
If I can get this happening, you can too! It wasn't hard and I didn't have to do it alone. So many wonderful people stepped up to support this day unfolding. We can do so much when we come together. Imagine if next year, treesisters from across our beautiful planet all help get trees in the ground at local schools on July 27th.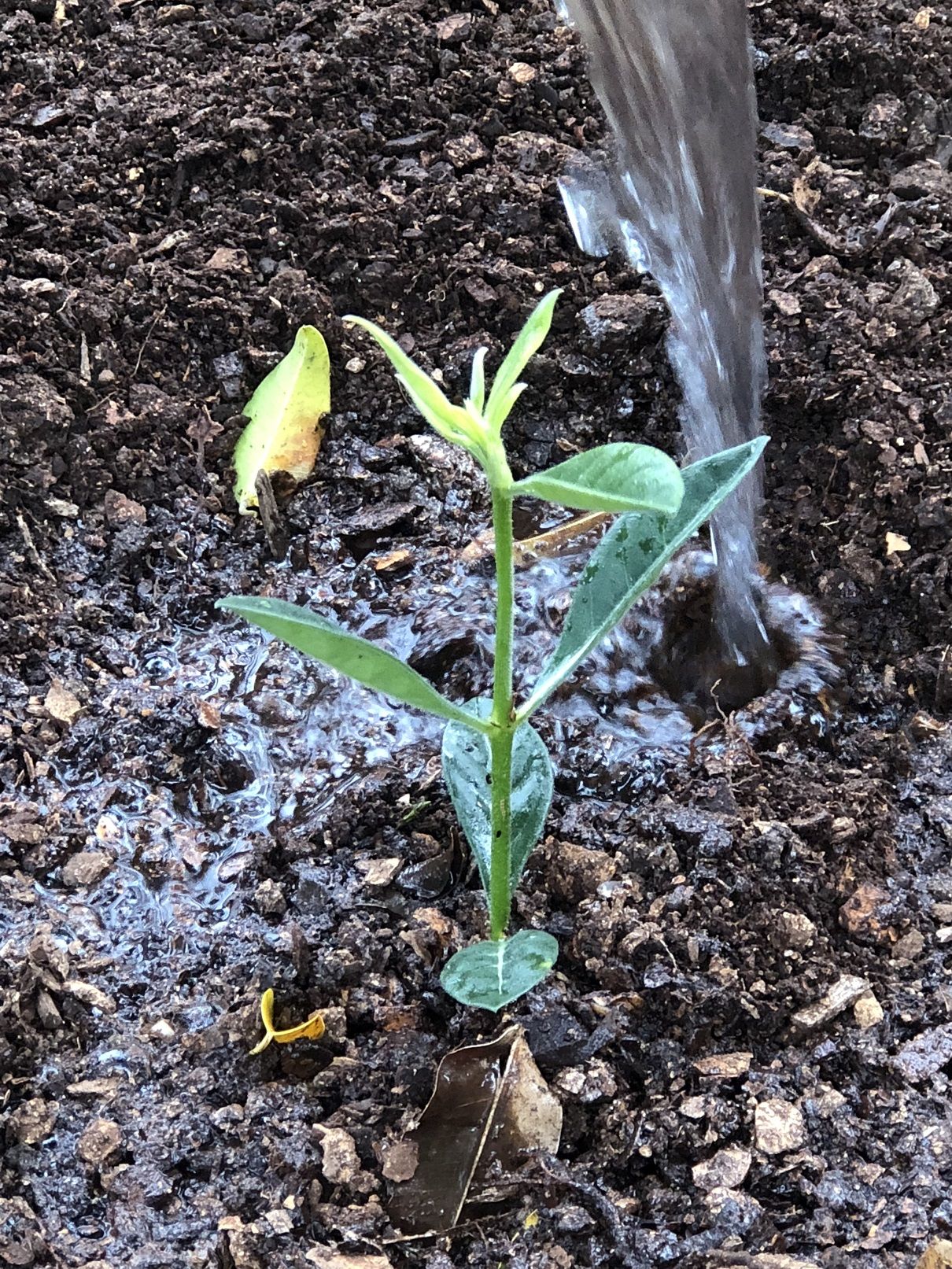 We could create a wave of plantings across the planet and seed the importance of trees in the hearts of thousands (maybe millions) of children. I'd love you to join me in visioning that.
And if you're keen to start now and you need a bit of encouragement, or you have questions, get in touch with me (pollyanna@treesisters.org)
In sisterhood,
Pollyanna
---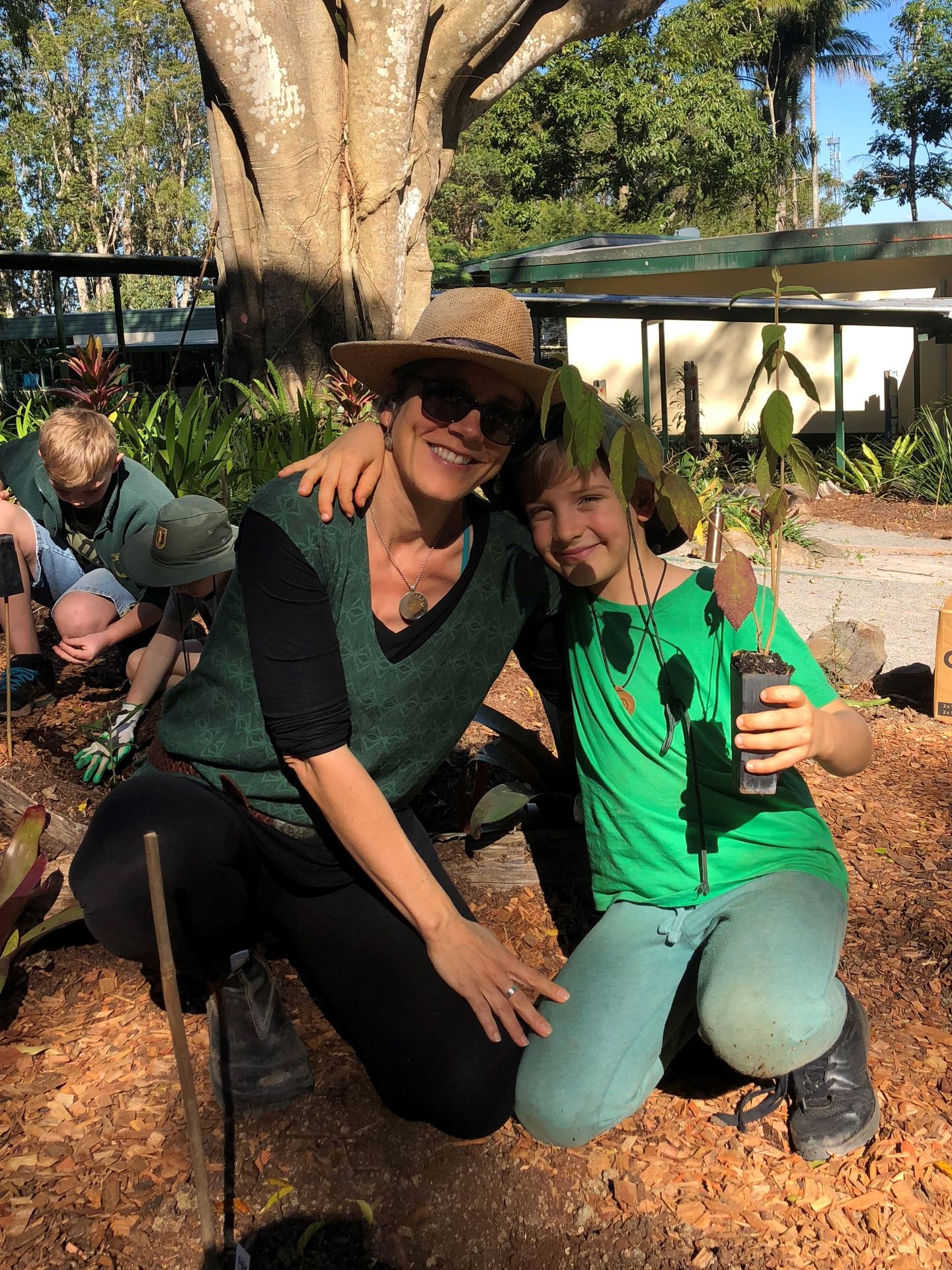 Pollyanna Darling ~ TreeSisters Community Engagement & Strategy. TreeSisters holds a piece of Pollyanna's heart and she has been involved since it was a tiny seed. Pollyanna is all about living a fulfilled, joyful life. She's an intuitive coach, mother of four boys, award-winning author, singer, passionate Earthlover, women's empowerment facilitator, and loud laugher. All of her work is focused on helping women to make strong connections to their empowered wholeness so they can live deeply satisfying lives and create their deepest longings - always with an eye on sustainability, unity and giving back to the Earth. She is dedicated to helping women live bigger and have significant impact on the future of our planet and the one people that inhabit it.