Your April Newsletter ~ A Celebration of Earth Day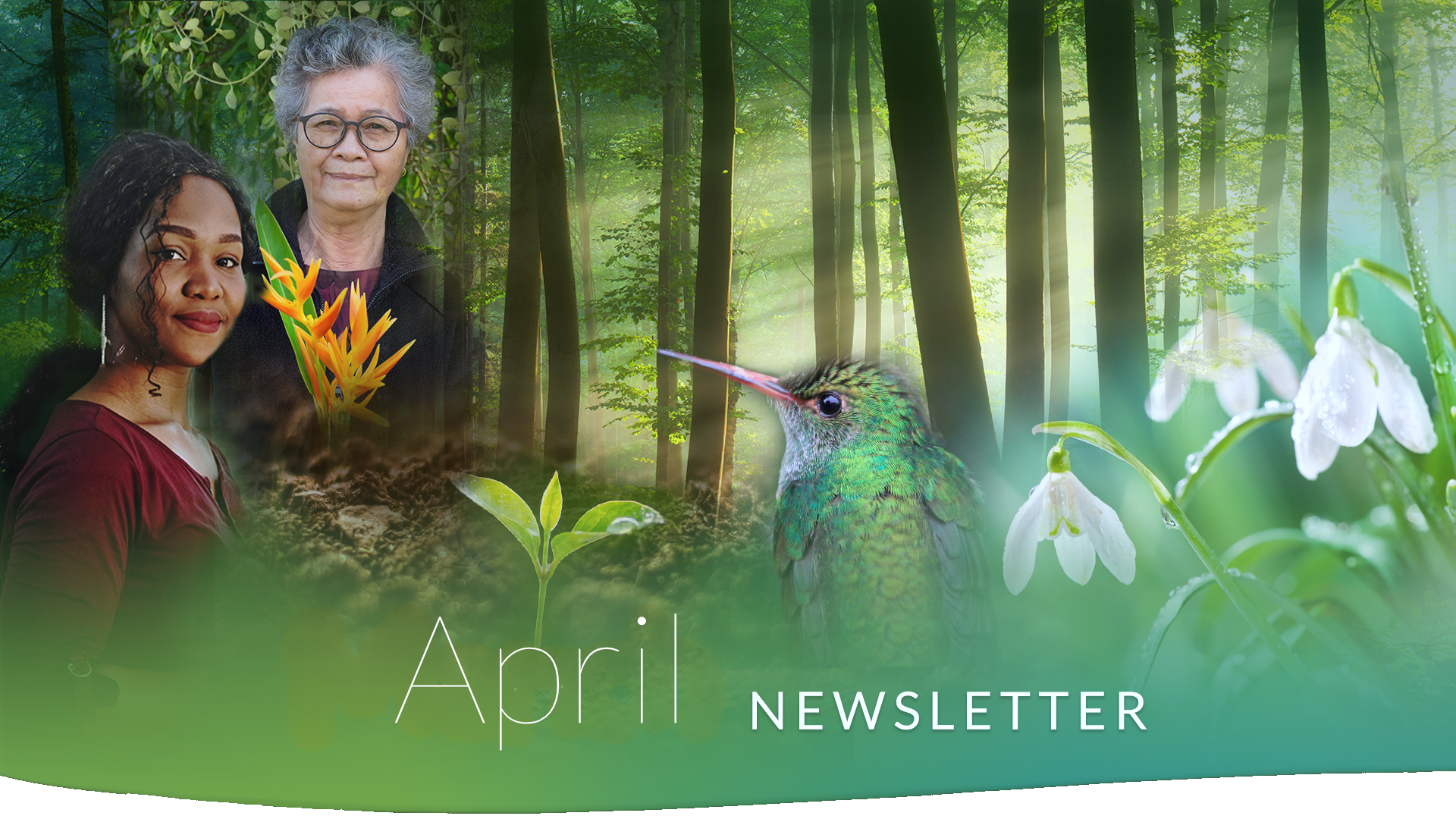 Total Trees Funded To Date: 16,765,922
Later this month, the world will turn its attention to Earth Day - a day that celebrates Gaia and inspires people to live in balance with Nature. Originally, the Earth Day movement saw 20 million people protest and demand better treatment of our natural world. In that spirit, we have a goal to fundraise 20,000 GBP for the trees together this Earth Day!
Amazingly and despite hot competition, TreeSisters has been chosen to be a part of The Big Give for Earth Day, which means that from the 22nd to the 29th of April, your donations will be matched - doubling the number of trees you can fund! All the details you need to participate are here.
Join us this month as we bring Mother Earth centre stage and dive into…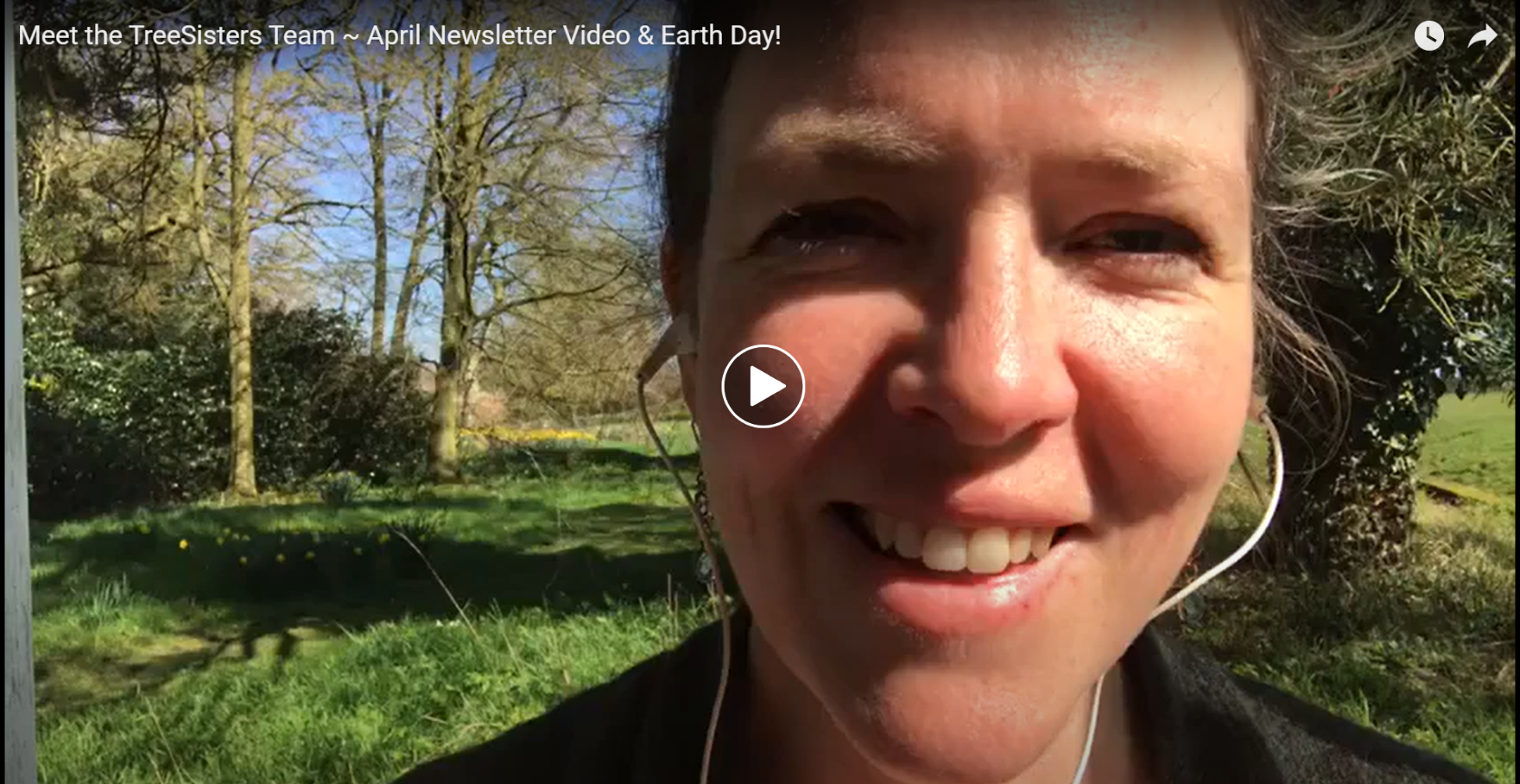 This Earth Day, we are inviting you to help us raise £20,000, which will fund around 48,000 trees! Here's how you can help… Bookmark this page. Match funding begins on the 22nd of April at noon UK time and we'll send you a reminder so you can join in. We'd love you to share this with everyone on Earth Day - friends, family, colleagues, neighbours, on social media, through your emails, on your blog - even shout it from the rooftops! We hope to create a wave of gratitude to the trees so filled with love it wraps right around the world!
To further honour the trees this Earth Day, on the 12th of April, treesister Susan Hale is offering a nourishing event ~ New Moon in Aries Love Song for the Trees. Learn to create a love song for your special tree in time to sing to/for your tree on Earth Day. In this one hour online workshop you will open your heart and voice to celebrate the tree out your window, or any tree that has been meaningful to you throughout your life. Join author, music therapist and treesister Susan Elizabeth Hale and come away with a song! No experience necessary. Shy singers welcome. Find out more in the Nest here!
An update from our Kenya planting project! Today we invite you to spend some time with the inspirational and passionate Teresa Gitonga, Kenya Program Manager for ITF, who is also a dedicated treesister. Teresa speaks to Pollyanna Darling telling us the story of how she came to be working for the Green Belt Movement and Wangari Maathai, what a day looks like for a planter at the site TreeSisters funds at Mt Kenya, why community-led restoration is so important and so much more! This is a conversation not to be missed!

Would you like to hear more about the indigenous reserve Bosawas, the second largest biosphere in North and South America? For Indigenous Wisdom for the Earth, on April the 7th, we're speaking with Chantal de Wainer of Ecopower International Initiative who works in this incredible place. Ecopower International Initiative works to provide clean renewable power to every indigenous family inside the Biosphere Bosawas, which in turn helps to reduce the destruction of their forests by eliminating the use of forest timbers for firewood. Sign up here to find out more!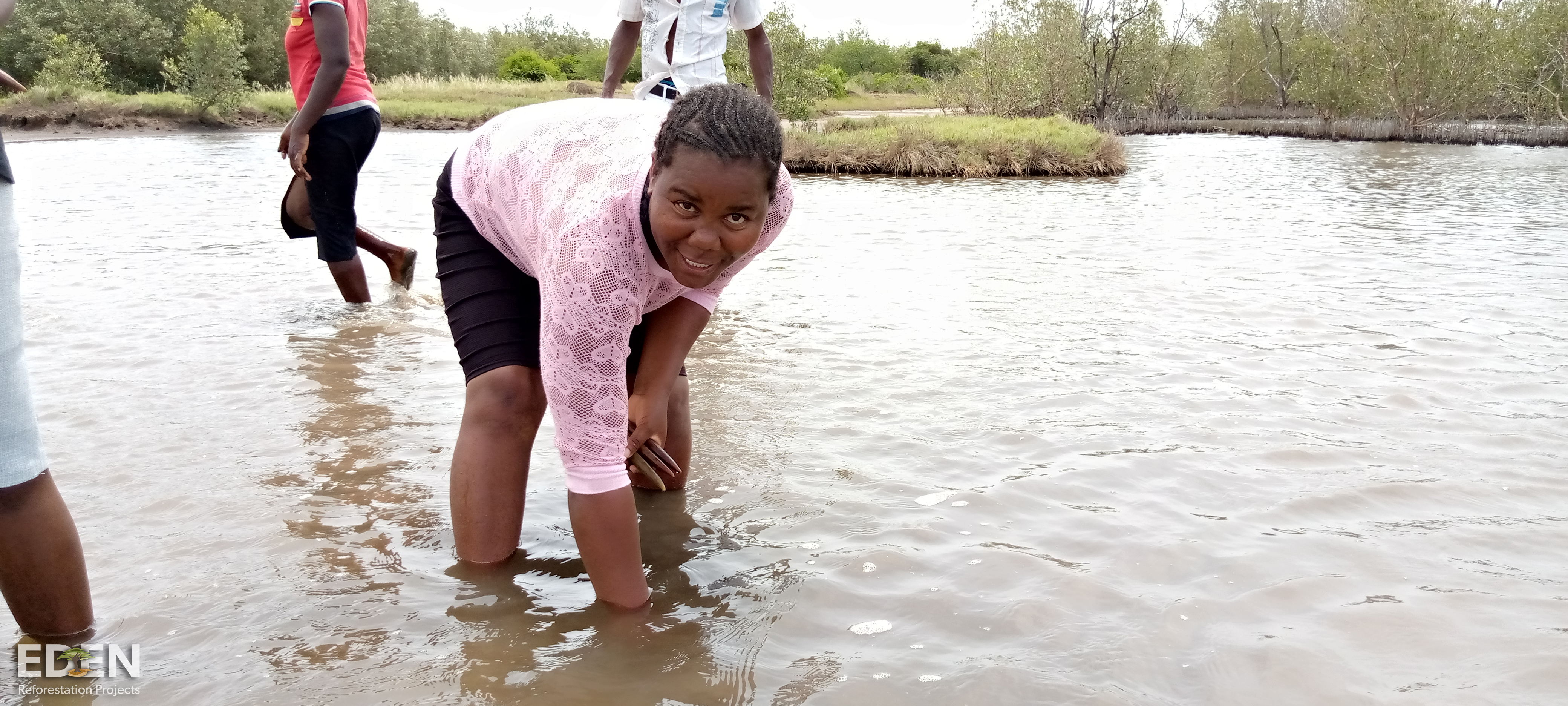 Image credit to Eden Reforestation Projects



TreeSister Events
Partner events featuring Clare Dubois and the TreeSisters team
Thank you for being part of our community!
In sisterhood and for the trees,
Clare and the TreeSisters team