Your August Newsletter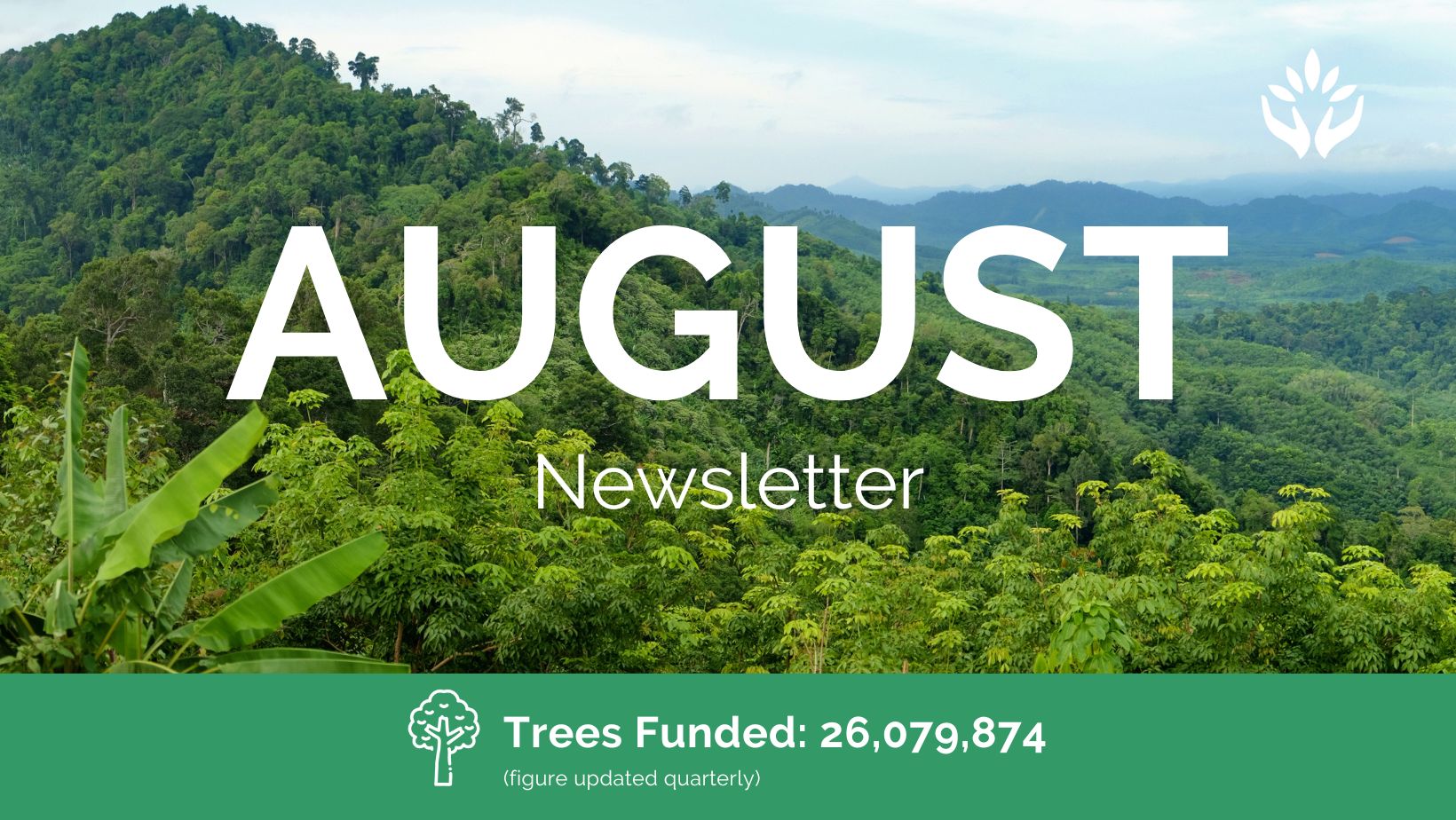 Making restoration the new normal
This month focuses on (re)connecting with the natural world. For so long, nature has been pushed out and stripped back. It is only now that Western science is starting to acknowledge what many of us have known - the importance of connecting with nature for all aspects of our, and the planet's, well-being. Humanity is part of nature, and we all need change on a large scale to tackle the climate crisis. TreeSisters is eternally grateful for your support and being part of this mission.

---
Moments to Nourish

Did you know you have access to a back catalogue of nature-based meditations to tune into whenever you need?
From 5 - 40 minutes, these free, guided meditations are part of the work that TreeSisters does to shift consciousness around the world and help people connect with our natural world - a vital part of the journey from consumer to restorer.
---
Green Cover & Planting Projects
Spotlight on... State of Acre, Brazil

In partnership with Aquaverde, this project works directly with the Ashaninka people on their legally protected indigenous territory on the Amônia River. Together, we are growing a food forest that provides revenue and sustainable, nutritious food for over 1,000 indigenous and non-indigenous locals. Not only that, but the project works with communities and neighbouring young people to educate them about the importance of protecting the forest, agroforestry, climate change and the interconnectedness of plants, trees and humans.
---
Blog: Connecting with Nature. Getting Started.

A 2022 study has put the UK last of fourteen European nations for its "nature connectedness" and oneness to the natural world. In this blog, we explain why a relationship with nature is vital for you (and the planet) and offer five simple tips for anyone looking to get started.
---
Fundraising & Partnerships
Nature & Business Q&A

"Nature has no ego. And I think where we create ego, we create problems."

Earlier this year, TreeSisters Business Partnerships Manager Miriam Holmeide sat down with Founder and long-term partner and friend of TreeSisters, BE Alink. Here, BE talks about the role of nature in her life and products in this exclusive Q&A.
---
Events & Courses
| | |
| --- | --- |
| | Life continues to unfold within and around us in our monthly Embodied Forest Meditations. Join us on the full moon on the 11th of August to connect to The Fruits, Nuts and Flowers and explore what unapologetic expression could look like. These live, guided meditations are an opportunity to gather, slow down and listen. They are audio-only to let you touch into your sense of belonging, pause, and tune in to the natural world. |
| | |
| --- | --- |
| | For this month's Indigenous Wisdom for the Earth, we are delighted to be joined by three women involved in making the documentary film Mama Irene. This tells the incredible story of an 84-year-old woman Shaman from Peru, who overcame immense trauma to bring her healing gifts to the world. We discuss making the film, time spent with Mama Irene, stories and teachings about respect and honour, and harnessing the gifts that live within us all. |
Did you know? By supporting TreeSisters, you help restore the world's tropical forests. Your donation supports our entire portfolio of planting partners and projects re-establishing the diverse forest ecosystems, protecting multiple critically endangered species, reducing poverty and mitigating climate change. Find out more about our work.
UK Charity ID. 1149961
Privacy Policy
Don't miss our updates. Sign up to our newsletter here.