Your July Newsletter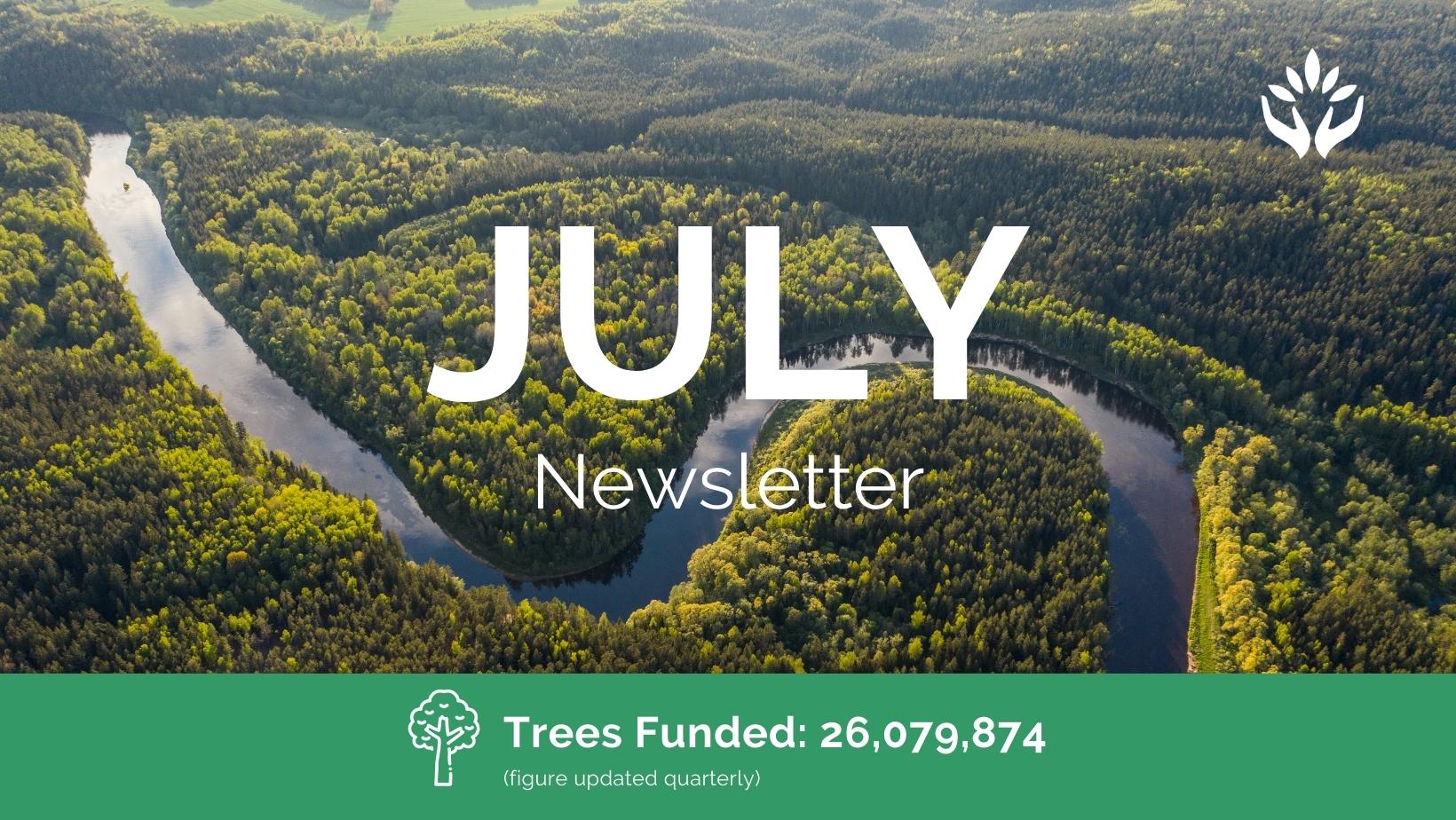 You Spoke. We Listened.
Like the seasons, TreeSisters is constantly evolving and changing, and you might notice our newsletter looks a little different. Following your feedback, we want to ensure we're telling you about the most important things happening at the organisation. That's why we'll be sharing more about our planting projects and green cover work. We'll bring you real stories from the people positively impacted by your generous donations. We will highlight our ethical approach to planting and our women's and social change work. And we'll continue to champion and amplify the voices of indigenous and original peoples and those most affected by climate change. Let's be the change we want to see in the world.

---
Message from the Kogi

We are honoured to share this short video message from the Kogi, Original People from Columbia, providing an insight into the consciousness of Earth and how they intentionally maintain a connection to past and future beings. The second part of the message, where a woman explains the frequencies of singing and creativity as a direct connection with all species, resonated particularly strongly at TreeSisters.
---
Green Cover & Planting Projects
Spotlight on... Borneo

Despite challenges, including working with tides and ongoing restrictions, our planting partnership with Health in Harmony and local partner Alam Sehat Lestari (ASRI) reforesting over 50 hectares of pristine peat swamp forests in Indonesian Borneo is going from strength to strength. 2021 saw over 46,000 seedlings planted in the area, with a survival rate of 77.23%. And in June last year, a permanent tree nursery was also built, creating more job opportunities for the local communities.
---
Blog: Why the Tropics?
According to the World Resources Institute, today, the Earth's forest area is 70% of what it used to be before human presence. Of that, only 15% remains intact - and only 20% within that is tropical forests. In this 2020 blog, TreeSisters Reforestation Programme Manager, Lauriane goes back to basics and looks at the science behind why focusing on the tropics is essential to us and the planet. In a future blog, we will be sharing the why from the angle of our principles and ethics, so stay tuned.

---
Fundraising & Partnerships
Our Earth Day Big Give Campaign

Thanks to YOU, we reached our recent Big Give Green Match funding goal of 44,444 trees, and we did it in less than four days! We genuinely couldn't have done it without you. Thank you for donating, sharing our posts, commenting, tagging friends, and encouraging many others to step into restoration this Earth Day and beyond.
Welcome Puressential

TreeSisters' new partner, Puressential, is an award-winning French self-care brand whose inspiration comes from nature. Their co-founder Isabelle Pacchioni is passionate about aromatherapy, natural active ingredients and giving back to the planet. This has led them to pledge their commitment of £25K toward growing their tropical forest. We are thrilled to be partnered with them and grateful for their support!
---
Events & Courses
| | |
| --- | --- |
| | Pause under the full moon on the 13th of July as we extend along the branches to the buds for the next in our series of Embodied Forest Meditations. This month brings with it the emergence of new life and beginnings. These free, monthly, guided meditations are an opportunity to gather, slow down and listen. This audio-only experience lets you touch into your sense of belonging, pause, and tune in to the natural world. |
| | |
| --- | --- |
| | For this month's Indigenous Wisdom for the Earth, hear the conversation between TreeSisters Founder Clare Dubois, Education & Alliances Suzi Steer and Dr Vandana Shiva from the Chipko Women's Tree movement in India. This 1973 nonviolent movement aimed at protecting trees and mobilised women to safeguard forests, change attitudes, and recall their positions in society. |
Don't miss our next three-month creative Autumn Equinox journey: 'Liberating Our Creative Voice for Earth'.

We are calling all painters, poets, singers, writers, crafters, and ARTivists to join this online, interactive course exploring creativity as a tool to envision, reimagine and co-create a new world.
| | |
| --- | --- |
| | Partner event: Boomtown Festival, 10-14th of August, Hampshire, UK. Tickets are now available for this living theatre music festival with big sustainability goals. The festival encourages everyone in their remarkable community to donate towards their ambitious 1 million trees pledge in support of TreeSisters. |
Did you know? By supporting TreeSisters, you help restore the world's tropical forests. Your donation supports our entire portfolio of planting partners and projects re-establishing the diverse forest ecosystems, protecting multiple critically endangered species, reducing poverty and mitigating climate change. Find out more about our work.
UK Charity ID. 1149961
Privacy Policy
Don't miss our updates. Sign up to our newsletter here.