Your March Newsletter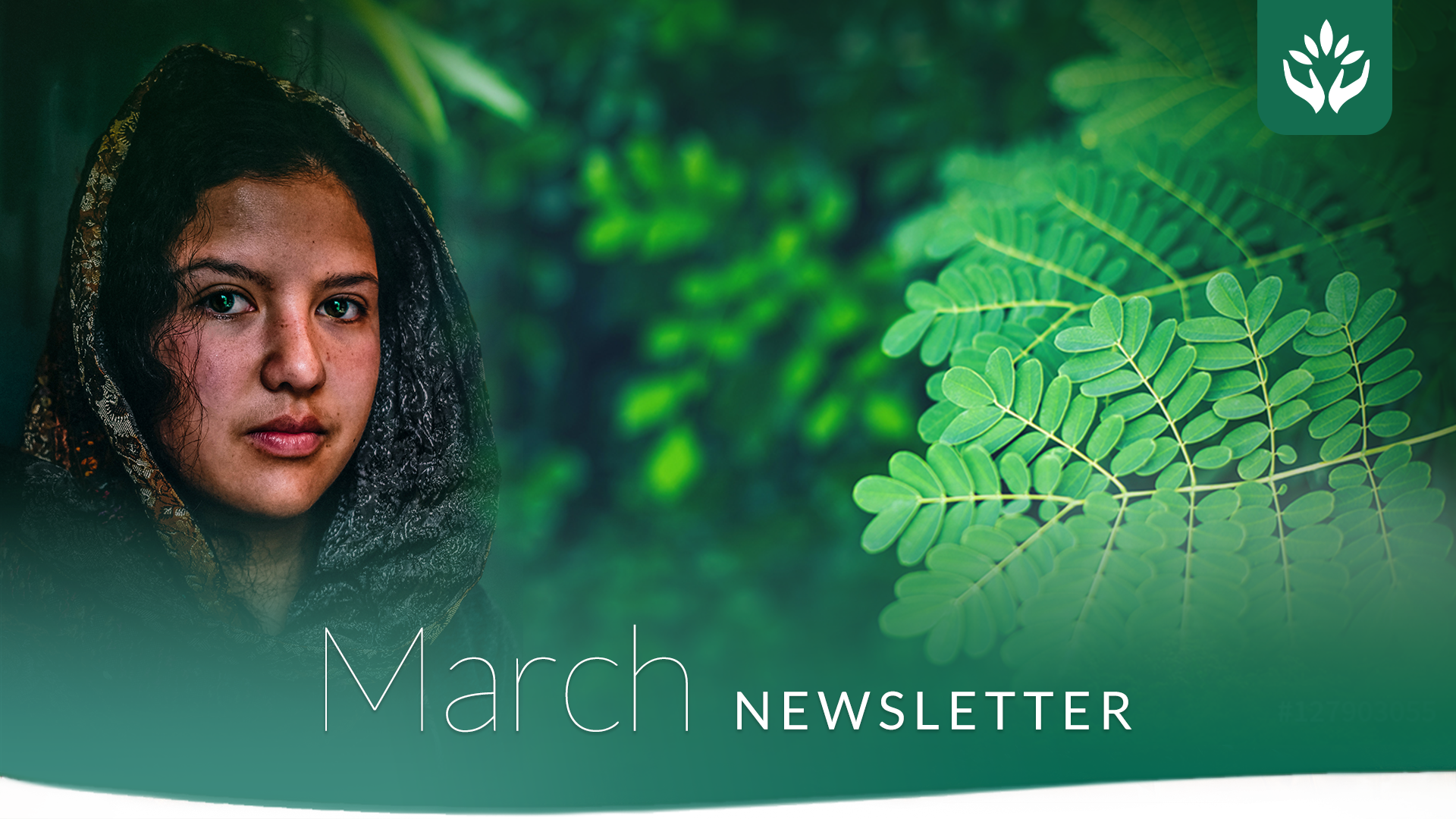 Total Trees Funded To Date: 22,921,713*
March brings with it the first whisperings of spring and new growth which feels particularly apt at TreeSisters at the moment. It also invites us to celebrate sisterhood and honour women everywhere as part of Women's History Month and International Women's Day on 8 March.
This month, you are invited to…

This International Women's Day, the theme is #breakthebias.
Here at TreeSisters, we dare to imagine a world free of bias, stereotypes, and discrimination. A world that is diverse, sustainable, and equitable. A world where our current disconnect from the natural world is challenged. A world where listening to the voice of nature, a voice that is key in turning the tides of disconnection and climate crisis to restorative collective change, is not only normalised but championed.
Starting today, follow us on our dedicated webpage and on social media as we countdown to International Women's Day 2022 by offering short, daily conversations, personal tools, and sources of inspiration to empower you to explore and deepen your listening to the natural world.
Culminating on International Women's Day, 8th March, we invite you all to join us for a live Zoom circle and meditation. Led by TreeSisters Abi and Ellie, we will come together to celebrate incredible women everywhere, uplift the voice of nature, and share our own personal tools and experiences of listening to the voice of the Earth. We hope you can join us.


From 1st March 2022, TreeSisters tree price increases from 40 to 45 pence per tree and we are amending how your donations are distributed. As we pride ourselves on transparency, we want to ensure you are kept up to date with these changes and so you know exactly how your generous donations are utilised. This means when you donate to TreeSisters, you can be sure you are donating to the most ethical, sustainable, and ecologically beneficial solutions to climate and social change globally. You can read a detailed breakdown of these changes here. Thank you for your ongoing support.



In March, we are delighted to be joined by Shaman Benki Piyako of the Ashaninka tribe in Acre, Brazil. This tribe is particularly close with TreeSisters as we fund a food forest in Acre which acts as an investment in the Ashaninka's economic and sustainable empowerment through reforestation. This food forest ensures the Ashaninka stay a robust community with sustainable sources of revenue, whilst continuing to enjoy nutritious food, high quality drinking water, and traditional medicine from the forest.
Please join us and Benki to hear more about this project and the Ashaninka's way of life. This conversation will be co-hosted with our very own Madeleine Scordellis, Tree Partnership Manager here at TreeSisters.
Also if you've not already, remember to sign up to our mailing list here so you'll be first to hear about all our upcoming guests on the series.

Join us on Thursday, 17 March for the third and final in our series of Embodied Forest Full Moon calls, a three-month exploration entering into the forest floor and inhabiting the diversity of life, feeling how it longs to express through our own bodies.
Guided by TreeSisters Groves Programme Manager, Abi Denyer-Bewick, this is an invitation to enter the tiny universe of wonder beneath us when encountering a forest.
This month, continuing our exploration of the life beneath us in the forest, we follow our curiosity into the bewildering wonder that is the fungal life of the forest. The mycelium is a breathtaking community, sharing a network that ensures every tree in the forest gets just what it needs. How might these minuscule but mighty networks communicate through our felt sense as we encounter them close up? Join Abi to find out.



TreeSister Events
Partner Events featuring the TreeSister Team
The Mother Tree open call for art

is a collaborative creative project between TreeSisters and Musea Foundation, accepting submissions until April 1st. This art call is inviting women to tell the story of their love and advocacy of our global forests. Co-creating an investment in global reforestation efforts with 50% of proceeds from entry fees directed to Treesisters Reforestation Projects.
Did you know, in collaboration with our planting partner Aquaverde and the Ashaninka tribe, our State of Acre project in Brazil aims to create a forest garden of 10 million native fruit trees over 10 years? It will provide sustainable and nutritious food for over 1,000 indigenous people and non-indigenous locals living in Marechal Thaumaturgo, as well as revenues for the welfare of the indigenous community. You can find out more directly from the Shaman of the Ashininka tribe, Benki Piyako in this month's Indigenous Wisdom for the Earth series or find out how your donations are directly making a difference in local communities and globally here.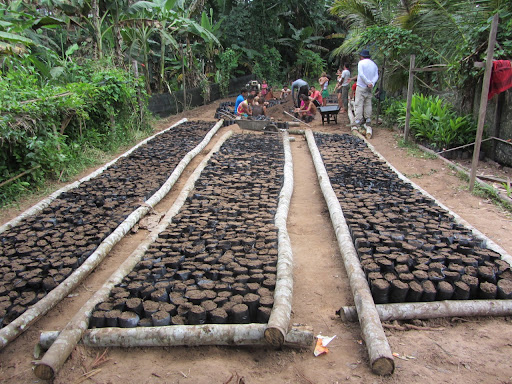 Image credit to
Aquaverde
Thank you for being part of our community!
In sisterhood and for the trees,
The TreeSisters team