Your March Newsletter ~ The Resilience We Find In Nature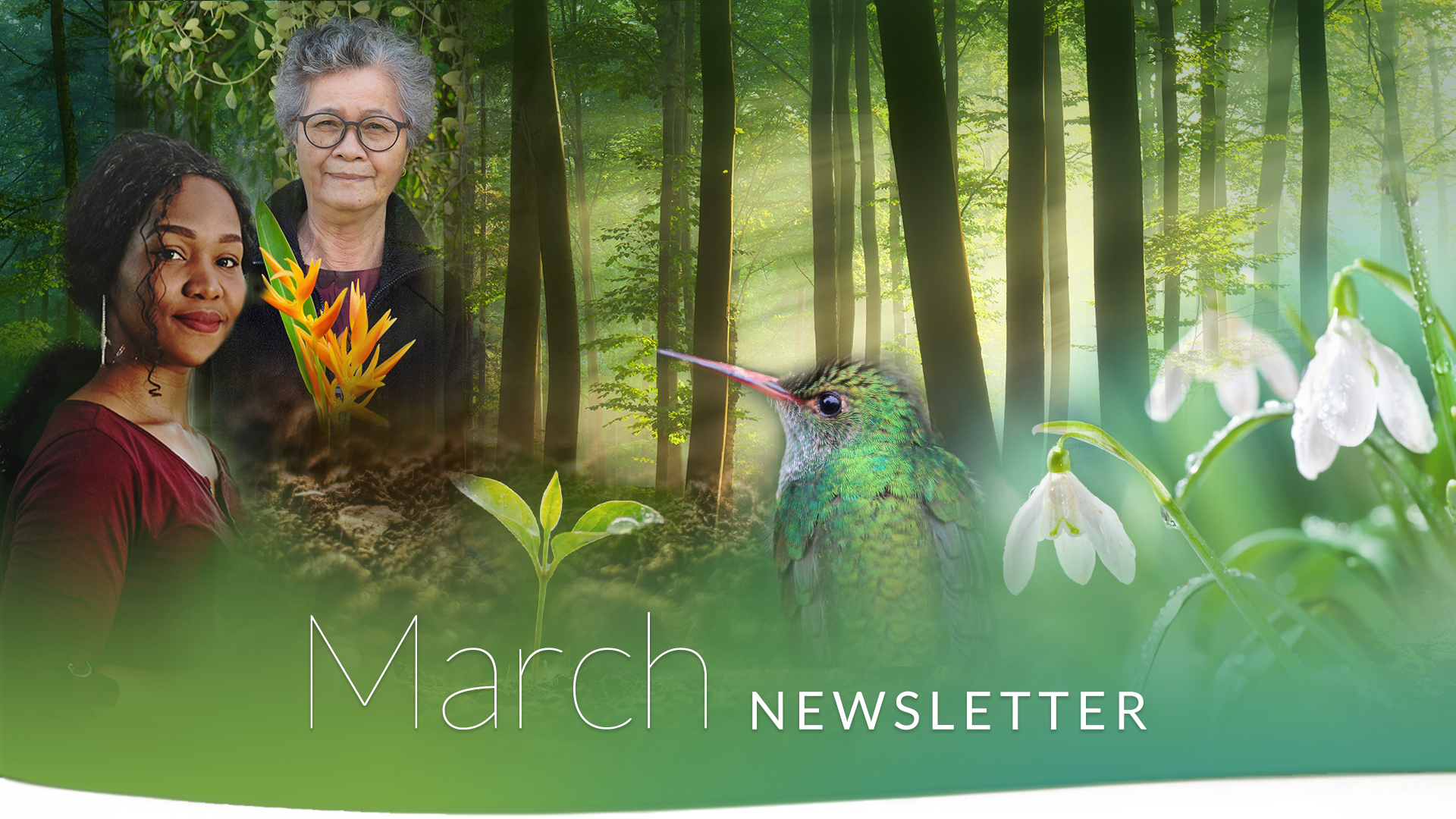 Total Trees Funded To Date: 16,710,662
March is Women's History Month, a celebration of the achievements, and often unsung contributions, of women around the world. To honour International Women's Day (IWD), we are digging into the things that define and shape us, looking at ways in which Nature supports our collective and personal resilience.
As a community of treesisters, we are defining resilience as, "Our capacity to respond to change by accessing the support of our diverse global community, collaborating, adapting, and continuing to grow towards a thriving world, as Nature does."

Join us this month as we celebrate sisterhood, dive into our togetherness and strengthen our connections like the roots within the forest floor.
Can you hear the call into circle? We are inviting you to host your own resilience circles on, or around, the 8th March. We'd love you to share your stories, hear the voices of other women and build collective wisdom. Sign up to be supported to host your own circle here.
From the 1st March (today!) to the 8th March, we are sharing inspiring, heartfelt and sometimes gritty stories of resilience from our network and beyond and looking at how we can resource ourselves in Nature. These will be shared through our social media and on our website here. Please share these stories through your own media and networks so that they can inspire as many people as possible.
The first offering of 8 Days Of Resilience is a beautiful conversation between Judy Ling Wong and Angharad. Judy is a painter, poet and environmentalist, best known as the Honorary President of Black Environment Network (BEN). Together they dive into the groundbreaking and influential work of Black Environment Network (BEN), insect corridors, your connection to wildness and the search for 'meaning' behind tree planting initiatives. You can watch the conversation here.

Later this month on the 10th of March, we will be speaking with the wonderful Sister Zeph for our Indigenous Wisdom for the Earth series. After facing educational abuse and discrimination at a young age, Sister Zeph set out to start her own school for girls so they could get an education and be treated with kindness. That one room school is now Zephaniah Free Education & Women's Empowerment Foundation where they provide 12 years of free schooling to the most disadvantaged in rural Pakistan and skills training to hundreds of women free of charge. Sister Zeph's work also helps keep children out of child labor and child marriage. She has met many challenges in doing this work which continue to this day. You are invited to hear what she has to share about resilience and not giving up on doing what you know is needed.


In case you missed it!
Last month, TreeSisters collaborated with Merit Motion Pictures to bring you a very special Valentine's week. As part of this celebration of our love for the forests, you were invited to watch a live Q&A Zoom call that took place on the 18th of February and focused on the impacts of wildfires on the global forest. The replay is now available, find out more by visiting our website!

Hear more about how business, created by Earth-loving people, can give back to Gaia in our

latest blog from Cali White.

Have you seen our new updated homepage? Take

a look here!
Did you know

that mangroves are also known as 'sea trees'? You are invited to take a deeper look at one of our mangrove reforestation projects

located in Madagascar!
TreeSister Events
Partner events featuring Clare Dubois and the TreeSisters team
Thank you for being part of our community!
In sisterhood and for the trees,
Clare and the TreeSisters team