Your May Newsletter ~ Greenest Gratitude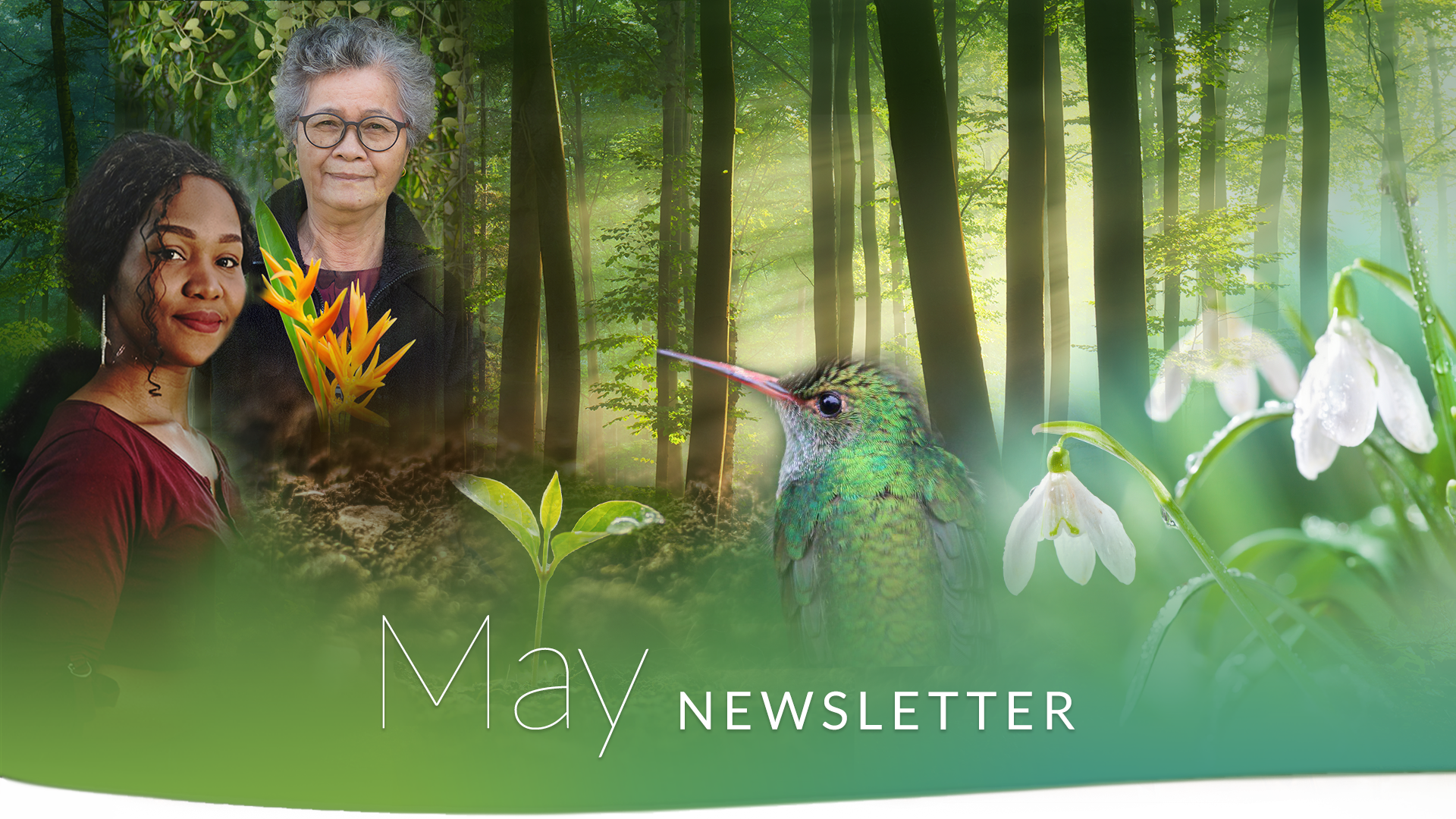 Total Trees Funded To Date: 16,765,922
"Silent gratitude isn't very much to anyone." ~ Gertrude Stein
This quote feels like a timely reminder to let you know just how much we deeply appreciate and love you - our TreeSisters community.
We want you to know how much we appreciate you and are constantly astounded by all the ways that you show up for the Earth, and the ways in which you bring life to the TreeSisters mission. Thank you for you.
Join us this month as we...
Celebrate wildly hitting our target and funding over 52,000 trees during our Earth Day fundraiser!!

Invite you to experience Nature connection and deep relaxation through the

Full Moon Gathering.

Hear from Pacheedaht Elder, Bill Jones and the Mamas Movement as they explain how they are taking action to protect the old-growth forest of British Columbia, in our

Indigenous Wisdom for the Earth

series.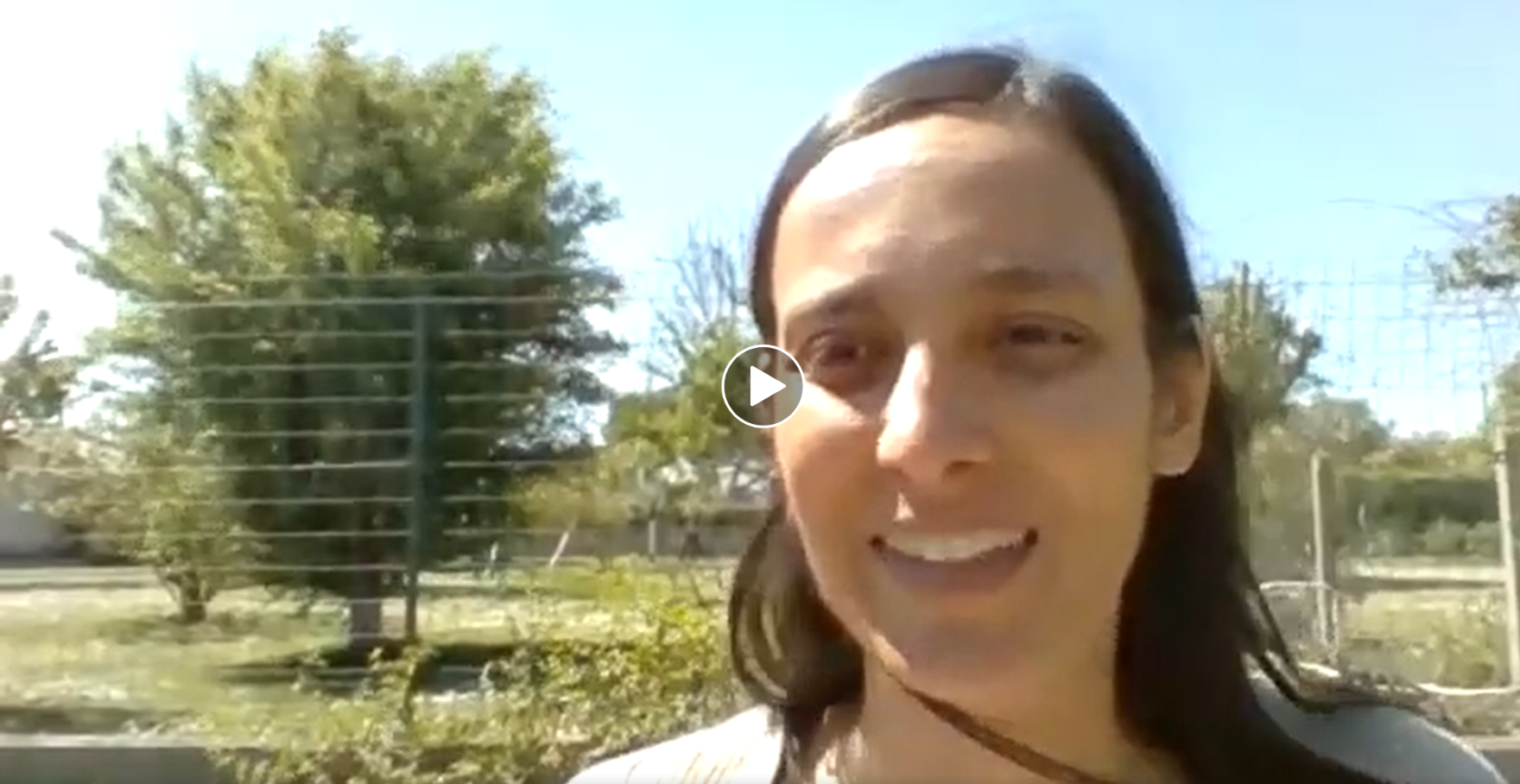 On Earth Day we invited the TreeSisters community to help raise £10,000 which would then be matched with an additional £10,000. The process was not easy! Donations had to be made on a different website, one which many of us had not visited before. AND YET... we did it! Through our collective and combined efforts we managed to fund over 52,000 trees! Thank you so much to everyone who donated, shared and spread the word. We love and appreciate you! Here is a short video from Terra of the TreeSisters team to let you know how much we love and appreciate you!
If you would like to step deeper into the TreeSisters community, please join us for our monthly online Full Moon Gatherings. They are nourishing hour-long meditative journeys that aim to enhance your connection with Nature. This month we gather on the 27th of May at 11am PDT / 2pm EDT and 7pm BST. Everyone is welcome, whether you've attended many times or have never attended anything like this before. Find out more here.

Right now is a pivotal moment in the fight to protect the last old-growth forests in British Columbia. The movement to save the last of the ancient forests on Vancouver Island is growing, however, there is little time left to protect non-renewable old-growth forests. Please join us on May the 12th, for our next Indigenous Wisdom for the Earth call as we speak with Pacheedaht Elder, Bill Jones and a representative from the Mamas Movement as they explain how they are taking action to protect the old-growth forest of British Columbia. Sign up here to receive an email notification of when this interview is available to watch!

Last month, Pollyanna Darling spent some time with the remarkable Teresa Gitonga in a lively Courageous Conversation about the Kenya Reforestation Project that your donations. Watch the

full conversation here.

Listen to a conversation with Terra Canova and Sister Zeph for our Indigenous Wisdom for the Earth series. Sister Zeph founded the Zephaniah Free Education & Women's Empowerment Foundation which provides free schooling to the most disadvantaged in rural Pakistan. Available to

watch now.

Clare's husband, Mark Dubois, is featured in a short film telling the story of how he chained himself to a Stanislaus River Canyon in an act of protective love for a threatened river. You can

watch Voice Of The River here.

TreeSister Events
Partner events featuring Clare Dubois and the TreeSisters team
3rd May to the 11th August, if you'd like to learn about traditional forest knowledge for ecological, cultural & spiritual transformation, the TreeSisters community has access to an exclusive 20% discount for the

Guardians of the Forest Course

.

Use the code treesisters20. Take a look and

learn more here.

17th May,

George Monbiot's new talk – Dying of Consumption

will be live streamed at 7pm BST and feature the TreeSisters Reforest Our Future film beforehand. You can purchase tickets to

this online event here.

30th May,

Clare Dubois

leads a full moon meditation for Mind Body and Spirit Wellness Festival. Book

your ticket here.
Did you know
that when you donate to TreeSisters you are helping to restore forest cover surrounding the Jalthal Forest in Nepal? Find out
more here
!

Image credit to Eden Reforestation Projects
Thank you for being part of our community!
In sisterhood and for the trees,
Clare and the TreeSisters team