Your Planetary Self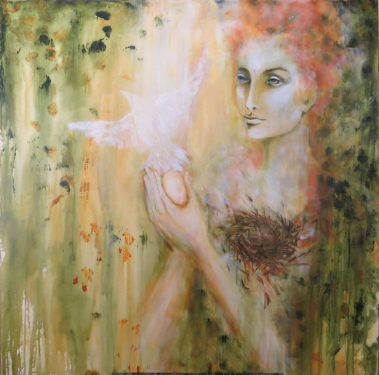 Let the birds take your clothes
Let the waves undo your holding back
Let the vines unravel your tired mind
And the earth savour your sweat and tears.
Let your stories burn off like rising mist,
As your past and the false floors of curbed self love
Dissolve into butterfly wings and fire flies
As your edges blur and your Planetary Self ignites.
Let the trees bathe your breath
Let the meadows embrace you
Let the mountains and the bees remind you
Let the sky flood in and allow the clouds to guide you.
Let your undoing be as total
As your becoming is beautiful –
And when the living world has climbed inside
Enough for you to feel four legs, scales and wings.
May you finally know yourself alive as all things –
Indivisible and responsible
Reborn into wholeness
Natural, Sacred and Wild
~ Clare Dubois
We are all searching for ways to feel sane and strong as the world around us shifts and turns.
We have been cultured away from our connection with the natural world which often leaves us with quiet and unyeiding sense of disease with the ourselves and the world around us...
And yet, there is a doorway into the life force of nature that can literally change our experience of being human. When we connect intimately with nature, we awaken to...
-Our wildness and wisdom
-Self love and service
-Radience and radical generosity
And so much more...
We invite you to join us for a free three day mini-course that will help you open the door to your wild feminine nature and awaken your heart to the living world.
http://www.femmiversity.org/rewilding-the-feminine
Art by Flora Aube