Ancient Earth Practices and Loving Gaia - Initiation, Sacred Activism and Ceremony for the Amazon with Cynthia Jurs and Clare Dubois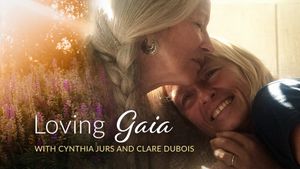 Visit Website
Ancient Earth Practices and Loving Gaia - Initiation, Sacred Activism and Ceremony for the Amazon with Cynthia Jurs and Clare Dubois
Ancient Earth Practices and Loving Gaia - Initiation, Sacred Activism and Ceremony for the Amazon with Cynthia Jurs and Clare Dubois. On Feb 6th you are invited to an initiation. https://treesisters.org/loving-gaia
On 6th February you are invited to an initiation.
Ancient Earth Practices and Loving Gaia - Initiation, Sacred Activism and Ceremony for the Amazon with Cynthia Jurs and Clare Dubois

There are ancient practices that are needed now to nourish and support Gaia. Many of us are also needed now - as conduits for those practices. It's time to remember and time to grow. Relationship with conscious nature has never been more important.

This call is a sharing, a teaching, a transmission, an initiation and an opening for anyone wishing to learn and act on behalf of Gaia. It's the second of two calls. The first an introduction, the second an activation.
What can I expect?
Cynthia will offer a teaching and transmit a practice that will connect TreeSisters to a global mandala of diverse locations around the whole Earth where offerings have been made to bring healing, protection and renewal to the web of life, embracing the planet with our love.

Through this ancient practice that is coming alive in new ways that are especially relevant for these times, we will learn about the power of making offerings to the lands we love, imagining that the healing is accomplished and the vitality of the Earth is completely restored.

Supporting the Amazon
We are hoping to be part of a global ceremony at Summer Sonstice 2020 to bury Treasure Vases in multiple locations - and to make offerings all around the world.

TreeSisters is being invited to become part of this global healing mandala in direct relationship to Gaia by making offerings into an Earth Treasure Vase dedicated to the Amazon that we will initiate together in a special guided meditation ceremony on this call.

As women we will also learn to carry this new form of sacred activism into our own lands and support each other to listen to Gaia's call even more directly that we may serve her more fully.
https://treesisters.org/loving-gaia