Bioneers Conference, California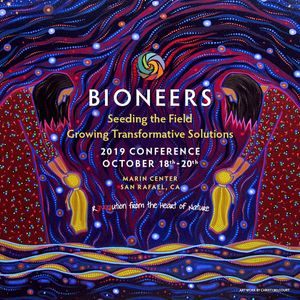 Visit Website
Marin Center, San Rafael, California
Bioneers Conference, California
18th to 20th October ~ Seeding the Field, Growing Transformative Solutions
Calling All US TreeSisters!

Bioneers Conference is happening this month (18th to 20th October) in San Rafael, California!

Clare Dubois will be speaking, alongside over 150 other incredible speakers.

Tickets are on sale now, you can find out more about attending here: https://conference.bioneers.org

From the organizers of Bioneers, in their own words:
For Bioneers' 30th Anniversary Conference, "Seeding the Field: Growing Transformative Movements," it's assembled a visionary program reflecting decades of transformative solutions and trailblazing pathways that the growing Bioneers community has so brilliantly developed.

Worldviews create worlds. Our civilizational crossroads reflects a crisis of consciousness. Everything's going to change, and the only question is how.

Today, our shared work is more important than ever. It is vital that we come together around the council fire to share what we know, link arms, fill our hearts and vision, and align ourselves to grow our transformative movements and change the game.

An idea whose time has come is unstoppable. Please join with us to help realize 30 years of transformative solutions and make the Revolution from the Heart of Nature and the Human Heart.