International Women's Day 2022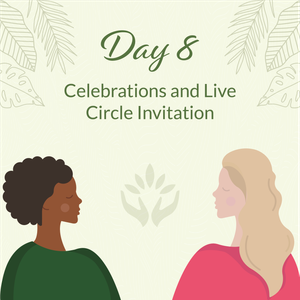 International Women's Day 2022
8th March ~ join us for a live circle gathering

On International Women's Day, 8th March we are hosting a live circle gathering on this year's theme of Listening to Nature. And we would love for you to join us!!
What you can expect on the call…
Led by TreeSisters Abi and Ellie, first we will take some time to drop into our bodies and connect across the virtual space. We recognise the gold and wisdom that exists within this abundant community and warmly invite you to join us in celebrating incredible women everywhere and sharing what listening to, and uplifting the voice of, nature means to you. Through our experience together we will co-create a body poem to close.
T
o join us please sign up at

here

.