July Full Moon Call ~ Journeys into the Essential Nature of Self ~ Global Prayers & Positive Intention for The Amazon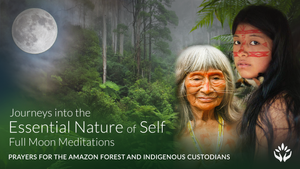 Visit Website
July Full Moon Call ~ Journeys into the Essential Nature of Self ~ Global Prayers & Positive Intention for The Amazon
Join us on the 2nd July Journeys into the Essential Nature of Self ~ Global Prayers & Positive Intention for The Amazon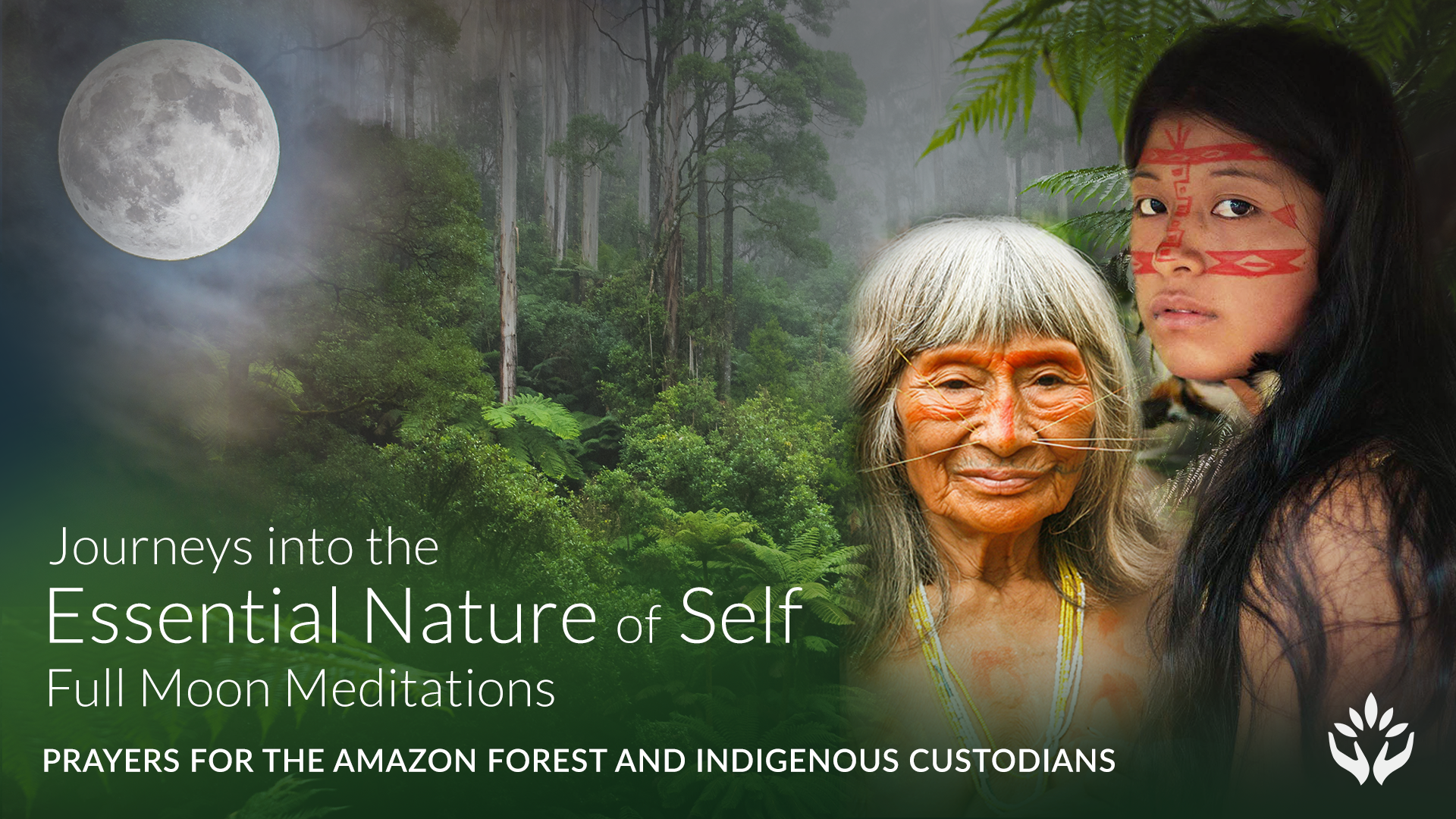 Each month we gather at the time of the Full Moon. We come together to deepen our connection to Nature. We are strengthening ourselves and discovering the astonishing nourishment and support of a global community. At this time of Covid-19, we are gathering to hold the Amazon and its indigenous custodians with the highest intention of protection and health. You are invited to join us, on the 2nd of July and every full moon after.
All you need to do is sign up to our Full Moon mailing list and share this invite with your friends and networks.
**Why gather?**

* To discover the astonishing nourishment and support of a global sisterhood
* To reclaim your centre, stillness and connection amidst the increasing chaos
* To focus consciously on saying yes to yourself and listening to your inner knowing
* To lean into the nature of your own body, as the body of Nature
* To move into direct relationship with the global forest as healer and restorer

**What to expect?**

Every month, each meditation will hold a similar flow of intention: connection to self, other and Nature. There will also be a specific invitation and journal prompt, but the essence and focus will change every moon. We will move into relationship with different elements of ourselves and of Nature. We will use the meditation to build our energy and connection, and then work consciously to give healing presence and nourishment to the global forest.

How we journey will reflect the exact moment of our coming together and the energies present for that. Intimacy will be our compass, emergence our allowing, love our cradle and possibility our sky.

**Joining us is easy!**

We need your email to let you know about each live event, you can sign up here.

We cannot wait to host you!