Mother Earth Listening Session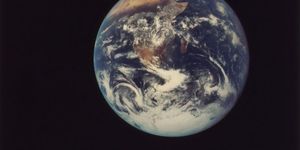 Visit Website
Ismaili Centre, London 1-7 Cromwell Gardens London SW7 2SL
Mother Earth Listening Session
10th September ~ Clare Dubois hosts The Grandmothers Listening Session at Flourishing Diversity, London
Representatives of indigenous Grandmother elders bring messages of hope by generously sharing their wisdom and experience about our Earth
About this Event
Speakers: Jyoti (Jeneane Prevatt, PhD) - an internationally renowned spiritual teacher who has cultivated projects that demonstrate ways of life that honour the Earth and all Peoples.
Luisah Teish - Iyanifa and Oshun chief, Ifa/Orisha tradition of the West African Diaspora
Loretta Afraid of Bear Cook - faith-keeper and holder of the Afraid of Bear/ American Horse Sundance Pipe; Oglala Lakota; dedicated wife, mother, and grandmother.
Kya-Xe' Dudney - Grandmother Flordemayo's first born Granddaughter; thrid generation Mayan descent.
Host - Clare Dubois, founder of TreeSisters.
Concept: Pairing high-profile parents from the world of arts, business and non-profit with Indigenous representatives. Here, the Western leaders donate the power of their presence to amplify our Indigenous representatives' voices. Instead of speaking, they are invited to create space for the rest of the world to join them in quietly, respectfully, and intentionally listening to someone whose wisdom, experience, and voice provide vital guidance on how the world can address the slide towards the sixth great extinction and dangerous climate change.
This session celebrates the interrelatedness of all life, emerging through the female principle that brings living forms into existence. All human beings are grown in a womb. Just as a mother's milk nurtures the child so does Mother Earth's abundance nurture all species. The universal and fundamental human proclivity to take joy from watching our children and those we love grow and flourish can indeed transmute the current ecological crisis into a new way of caring for our only planet and all life on it. It's time to fall in love again with the deep joy that emerges from watching life in all its forms grow and flourish.
Life is in constant motion, eternally dancing into new life forms. Being present in a human form is a special privilege. For humanity is that part of the world that is conscious of its own awareness, and able to reflect on its own place within the web of existence. Empathy, love, cooperation, sharing and mutual respect between men and women, between all cultures, all peoples and all life forms is the heart of being human today and the real hope for our collective future. Our beautiful blue planet urgently needs us to recognise this and take responsibility for our role as carers of Mother Earth - ensuring that the great dance of life remains as beautiful and diverse as possible for present and future life on our only planet to thrive and flourish.
Refreshments will be served between 4 - 4.20pm. Our host, Clare Dubois will open proceedings at 4.30pm

Register here.