Red School Free Event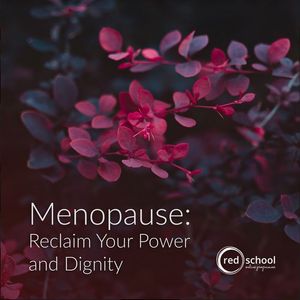 Visit Website
Red School Free Event
15th October ~ Menopause: Reclaim the Dignity and Power
The free introduction on October 15th will:
Formally restore menopause to the initiatory arc of a woman's spiritual path.

Illuminate the awakening process that is menopause and restore its rightful place within the context of your soul's maturation.

Reveal how you are prepared for menopause and readied to meet the fulfillment of your potential and create your legacy as a wise older woman.

Lead you in a process to see and understand the holy role of menopause in your life.
Share how you can join the upcoming course in which we will dive deep into the 5 phases of this awakening process.


To join - Register here