Reforest Our Planet: A Live Panel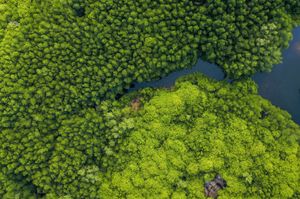 Reforest Our Planet: A Live Panel
27th October ~ TreeSisters Live Panel Event, hosted by Clare Dubois, exploring the link between planetary and human health

27th October, you are invited to an exclusive TreeSisters Panel Event, hosted by Clare Dubois, taking a deeper look at the link between planetary health and human health.
The events of this year have challenged us to ask the big questions - How do we create a healthier, more just world for all? How do we create positive change in the face of so much global uncertainty? What can each of us do to build a healthy future? Humanity is finally waking up to the reality that the health of the natural world has a direct impact on our own health. Your decisions and actions affect what comes next. The future of our planet is in your hands.

Join us on 27th October at 11 AM Pacific, 2PM Eastern or 7 PM UK time for this live panel. This lively, fascinating exchange will bring together diverse expert opinions from: regenerative business, reforestation, botany and forest health, and community action to discuss what each of us can do to find answers to these big questions and create solutions.
Reserve your seat now!