Our Tree Program funds Tree Projects, which are collaborative enterprises that plant and/or regenerate trees throughout the tropics. But what does a Tree project involve? Tree Projects are more than just planting a bunch of trees. They are complex efforts that involve a larger scope, and the outcome may vary depending on the approach and goals.
First, let's look more deeply at the two planting options to re-robe our planet with trees: reforestation and regreening. Then, we'll look at how our Tree Projects go beyond trees and forest establishment.

Reforestation

What it is about
Essentially, our Tree Projects primarily refer to 'reforestation' efforts, or 'forest restoration' efforts to emphasize the forest recovery process involved. Reforestation is the natural or intentional re-establishment of existing forests or woodlands to an area considered deforested or treeless. The work consists in re-growing a desired group of trees, perhaps a forest ecosystem, on a given site, for a given goal.
Different management approaches
The resulting forests will have different 'look and feel', depending on goal when setting up the project.
The reforestation goal might be to re-establish a forest that provides timber and firewood to the local communities, to prevent people from felling trees in a nearby natural forest of importance. In that case, projects work towards restoring a 'semi-natural forest'. While not a strictly natural forest, semi-natural forests keep some characteristics of nearby natural forests, such as some tree species of the original ecosystem and the capacity for natural regeneration. That is the case with the project in Nepal.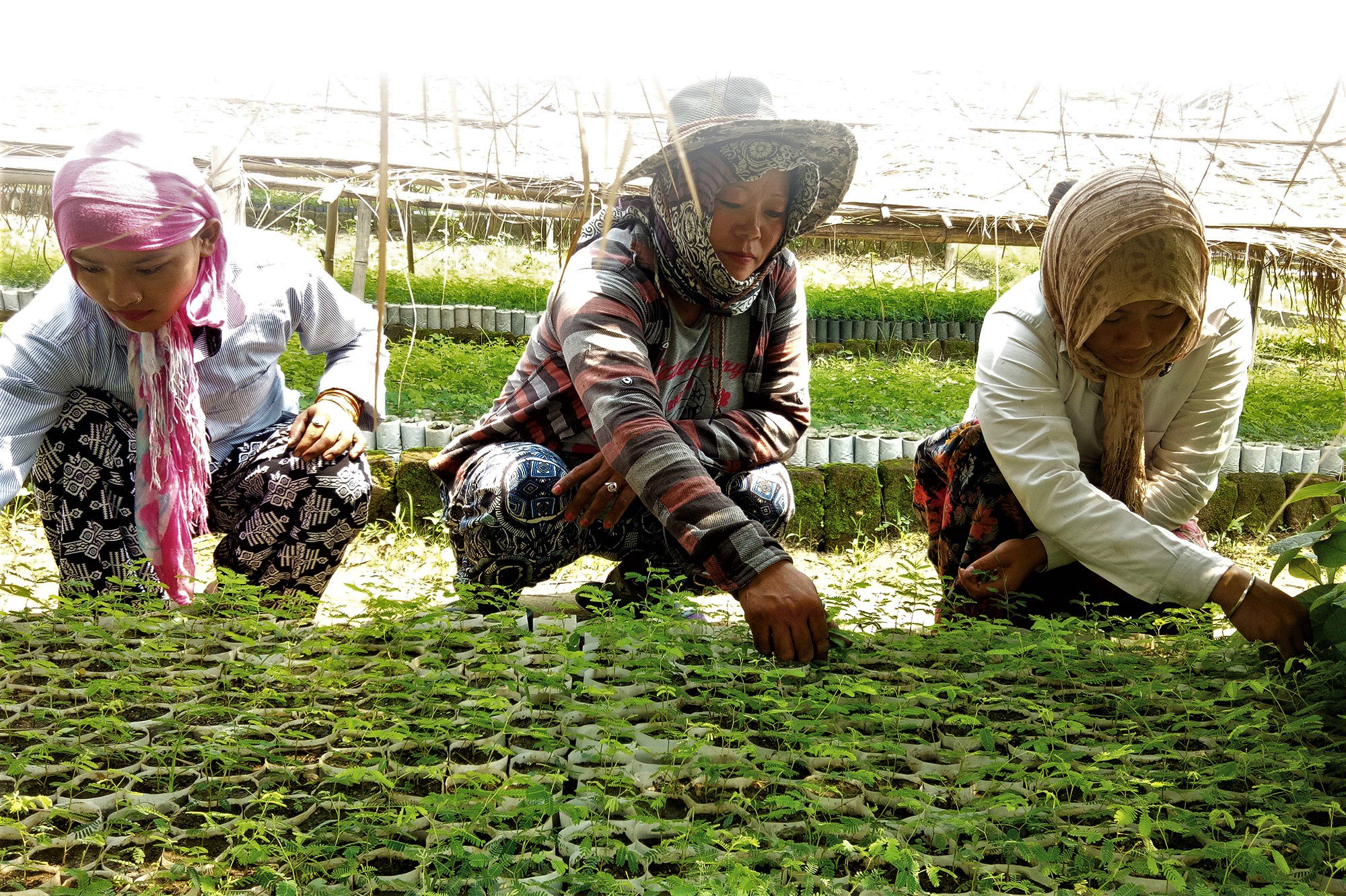 Image by Eden Reforestation Projects in Nepal.
Alternatively, the intention might be to reach the level of a typical old-growth and stable forest. In that case, a more ecologically-focused forest restoration method is used, which works with natural processes that enable the forest to regenerate naturally. For that, projects work towards enhancing soil life, increasing species diversity, and recreating functional ecosystems with interrelated species of plants and animals including associations with mycorrhizal fungi that were destroyed during the process of deforestation or forest degradation. The project in Brazil is similar to this model and works towards regrowing a biodiversity corridor from remnant forests and trees left along riversides.

Regreening the Landscape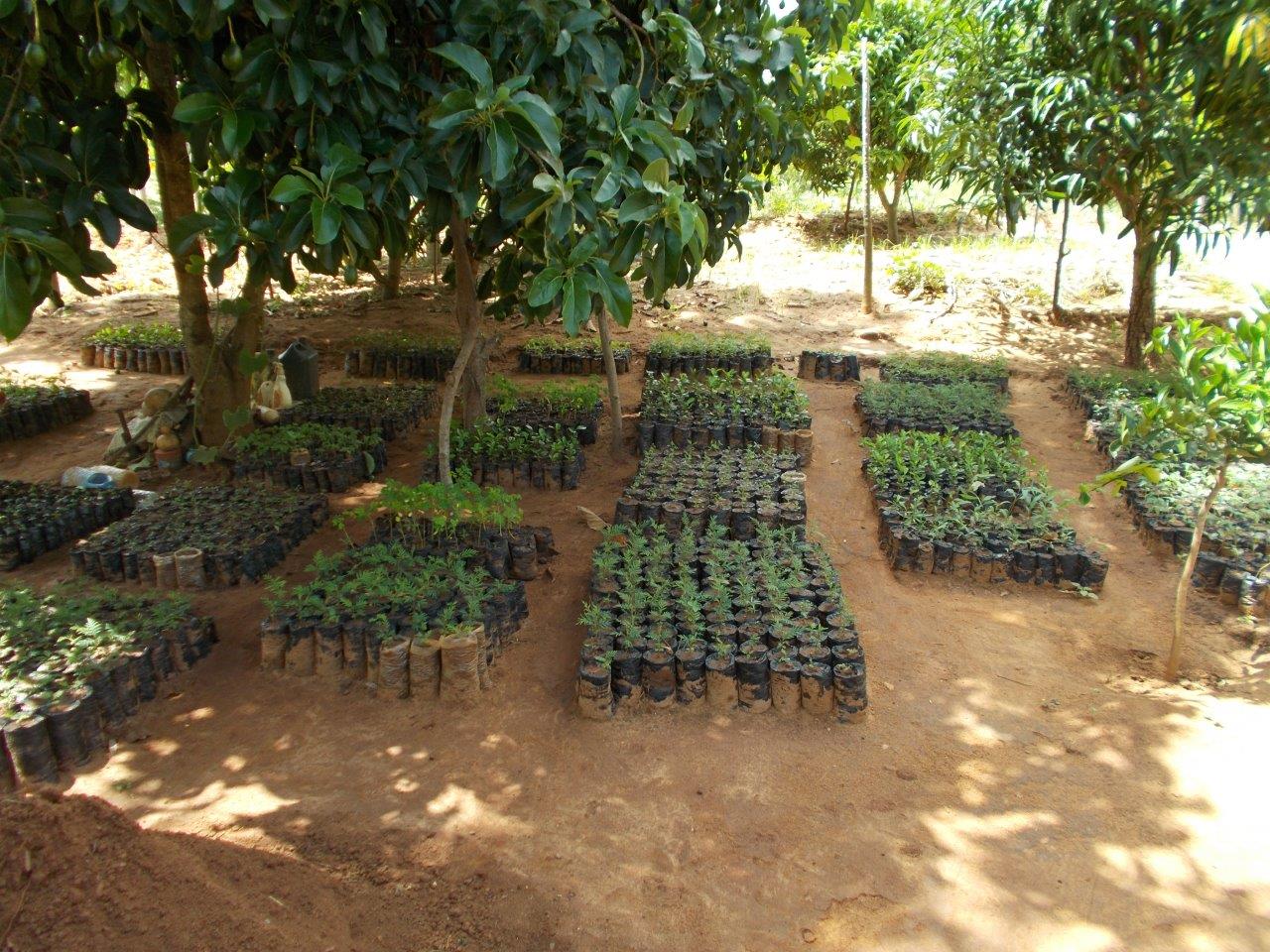 Image Credit International Tree Foundation in Kenya
What it is about
In our 'western imagination', re-robing the planet with trees is the recovery of a forest, but there is a process called regreening that increases tree cover outside forests, on lands which were formerly forested but are today under different land cover/use. (1)

Regreening occurs outside forests, hence on land which are not dominated by trees and on land that is under other predominant land uses. It takes place in rural and urban settings. In rural setting, trees are integrated into crop land, pasture land, communal land, etc.

While not a forest, the landscape may look like a forest from a distance and with perspective, making it a scenic landscape such as the countryside in the South of Mount Kenya (Embu county).
Trees may be associated with intercrops such as on agroforestry systems. Trees can be planted around farms as hedgerow. They can also be planted along roads, in orchards and in small woodlots. Trees may occur naturally, be assisted to grow naturally or be planted. They are protected and managed. Wild trees may be 'domesticated', hence are cultivated and under management. In other words, trees can be treated or farmed like a permanent crop.


Why regreening, not just reforestation?

The logic behind this is simple: regreening avoids further deforestation and forest degradation of wild forests. Firstly, regreening on farm systems improves soil structure and fertility and thus will keep more land in forest. Secondly, with trees in villages, people won't need to extract timber and firewood from the wild forest around. Thirdly, in a context of increasing population and demands of land for farming, it is a way to expand or restrict farming to available degraded lands and avoid encroaching in forests.
"Trees grown outside forests means trees protected inside forests" (by Chandra Bhushan in DownToEarth)
In fact, rural people in the tropics need trees and forests to survive and make a living. It is easy to understand that rural women in the tropics rely on firewood to cook their food. Having fast growing trees near their home is crucial, as they no longer have to walk long distances and collect wood from the established/existing forest.