Join our next live guided meditation on Wednesday, the 7th of December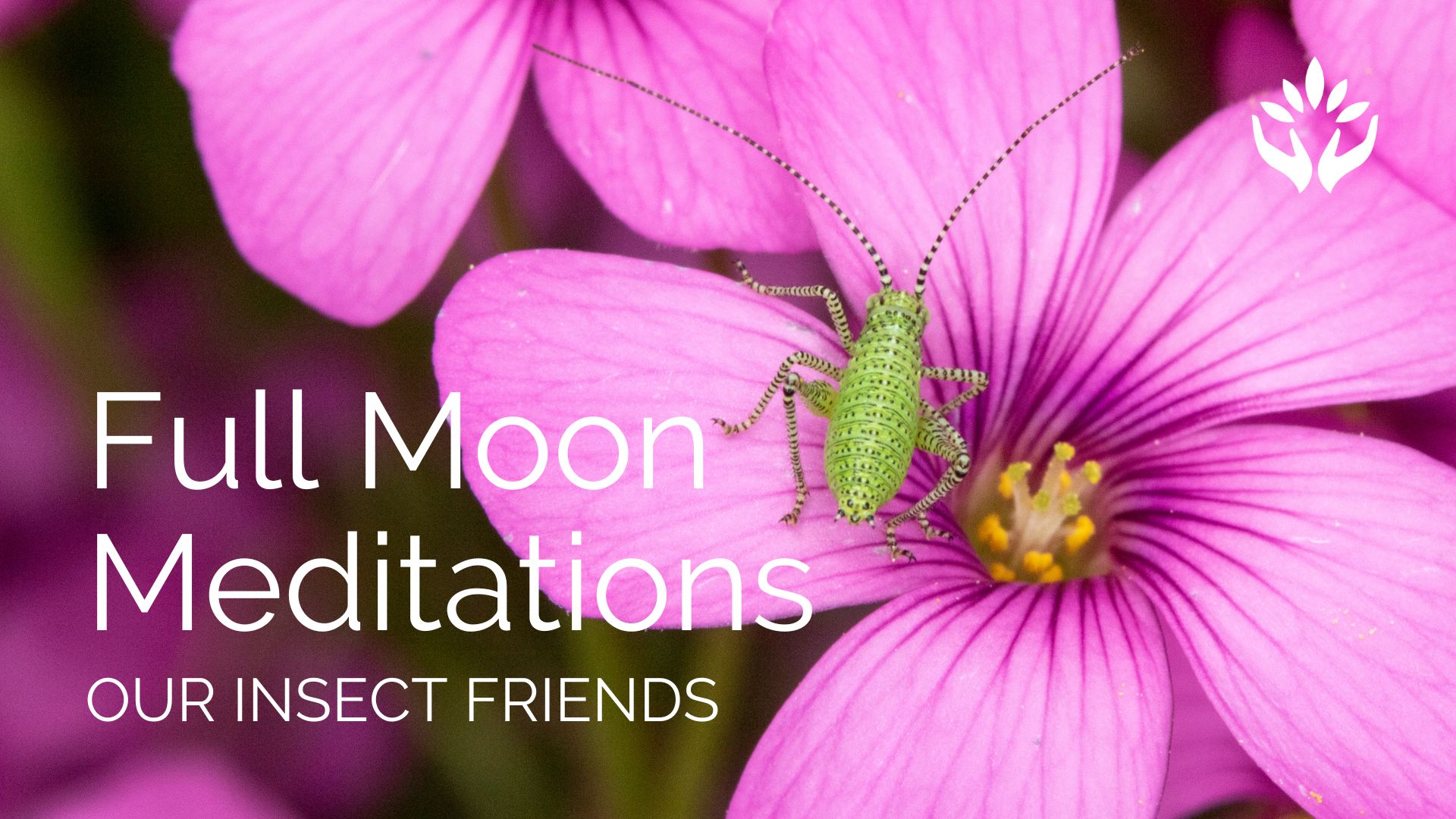 December - Our Insect Friends
This month, we use the full moon's light to creep, crawl, scuttle and fly into the world of insects. You are invited to enter these often overlooked or misunderstood communities with whom we share a planet.
Appreciating their intelligence and complexity, discover how we can live more harmoniously and relate to this vast array of tiny lives with reverence and respect. You can sign up below.

A 6-month series of Full Moon Meditations: Relating with the Living World
This is a series of live full-moon meditations and co-creative poetry practices to reconnect us with the natural world and remind us of the importance of living in harmony with all.
Following our Embodied Forest series, this 6-month journey of full moon meditations will connect us to the whole web of life. Join us as we journey beyond the human experience, and recognise the importance of life rooted in reciprocity rather than domination.
Each month is your opportunity to gather, slow down and reconnect. These meditations are an audio-only experience allowing you to drop into and fully immerse yourself in the experience.


You can listen to the last series, The Embodied Forest, here.