Our next series of Full Moon Meditations launches on Thursday, 6th of April, 2023. Sign up below.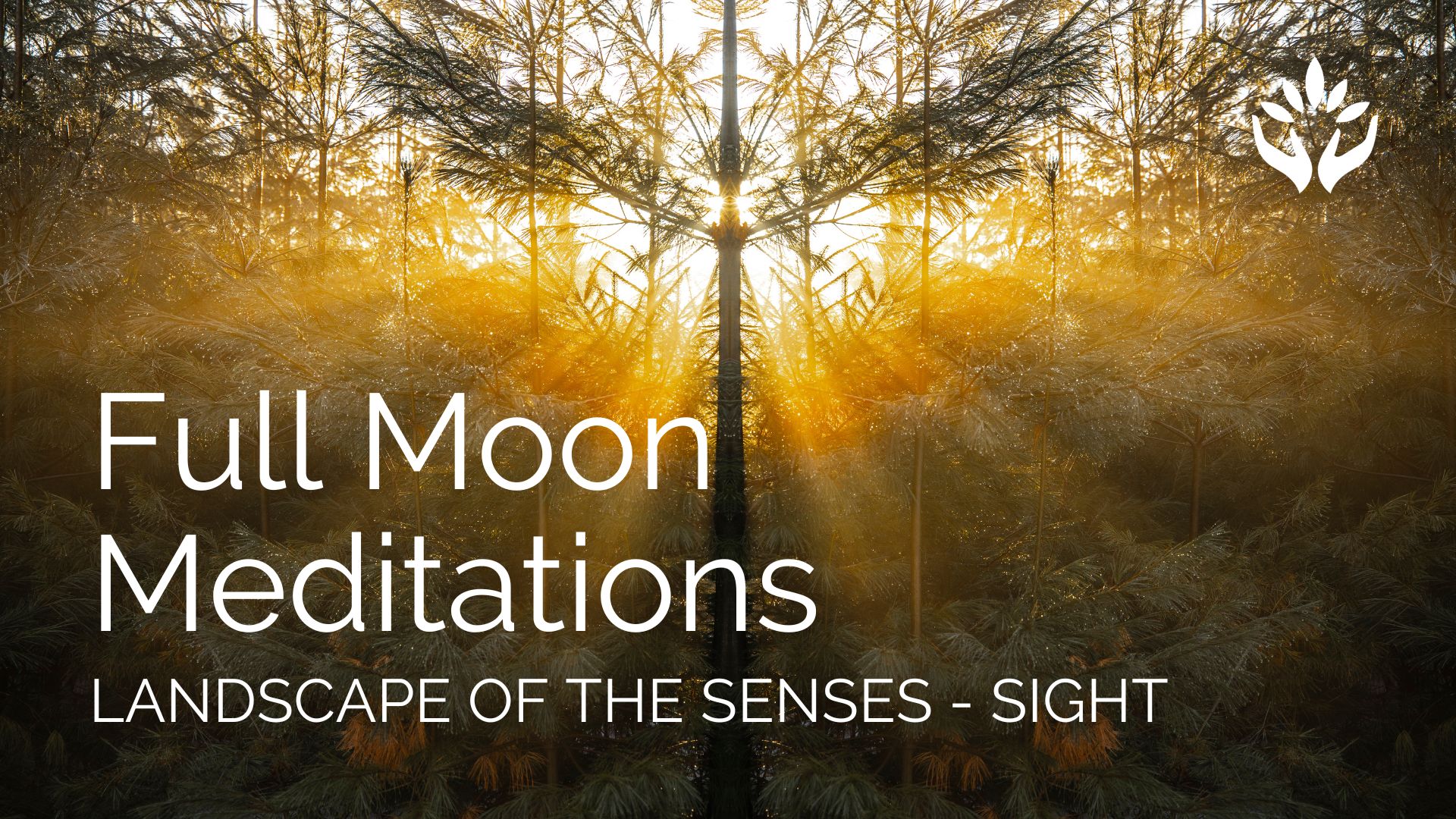 New Series: Landscape of the Senses
Starting Thursday, April 6th 2023 - Sight
As we gather for April's Full Moon and embark on this tour of our senses, we invite you to slow down, widen your eyes (or mind's eye for the visually impaired) and be open to the possibility of more expansive sight. To see in a way that makes the mundane sacred and opens your receptivity to the wonder of nature all around you in every moment.
Join us as we share our visual experiences co-creating poetry, connecting to the natural world and giving voice to our community forest. Sign up to our Full Moon mailing list below to receive the invite and link to join these free events.

Full Moon Meditations: Landscape of the Senses
A 6-month series of live full moon meditations and co-creative poetry practices to deepen our feelings of belonging and restore our ecological identity, i.e. how we are part of and connect with the natural world.
Utilising all of our senses, we will connect directly to the web of life as we slow down each moment, inviting awareness back into the living landscape of the sensory body.
These meditations aim to reconnect us with the natural world and remind us of the importance of living in harmony with all. They are an audio-only experience allowing you to drop into and fully immerse yourself in the experience.
You can listen back to any of the last Relating to the Living World series below or find our Embodied Forest series through this link.