Give the Gift of Trees
Thank you so much for giving the gift of trees! Trees are essential to life on Earth and a wonderful gift that gives in so many ways. We have created eTree Cards for you that will be delivered in an email to the person you are gifting to, letting them know about your generous gift.

Your eTree card purchases have raised the funds to plant 17,380 trees in 2020! Thank YOU!
We have several all-occasion cards as well as cards designed for birthdays, births, weddings, graduation, holidays and memorial.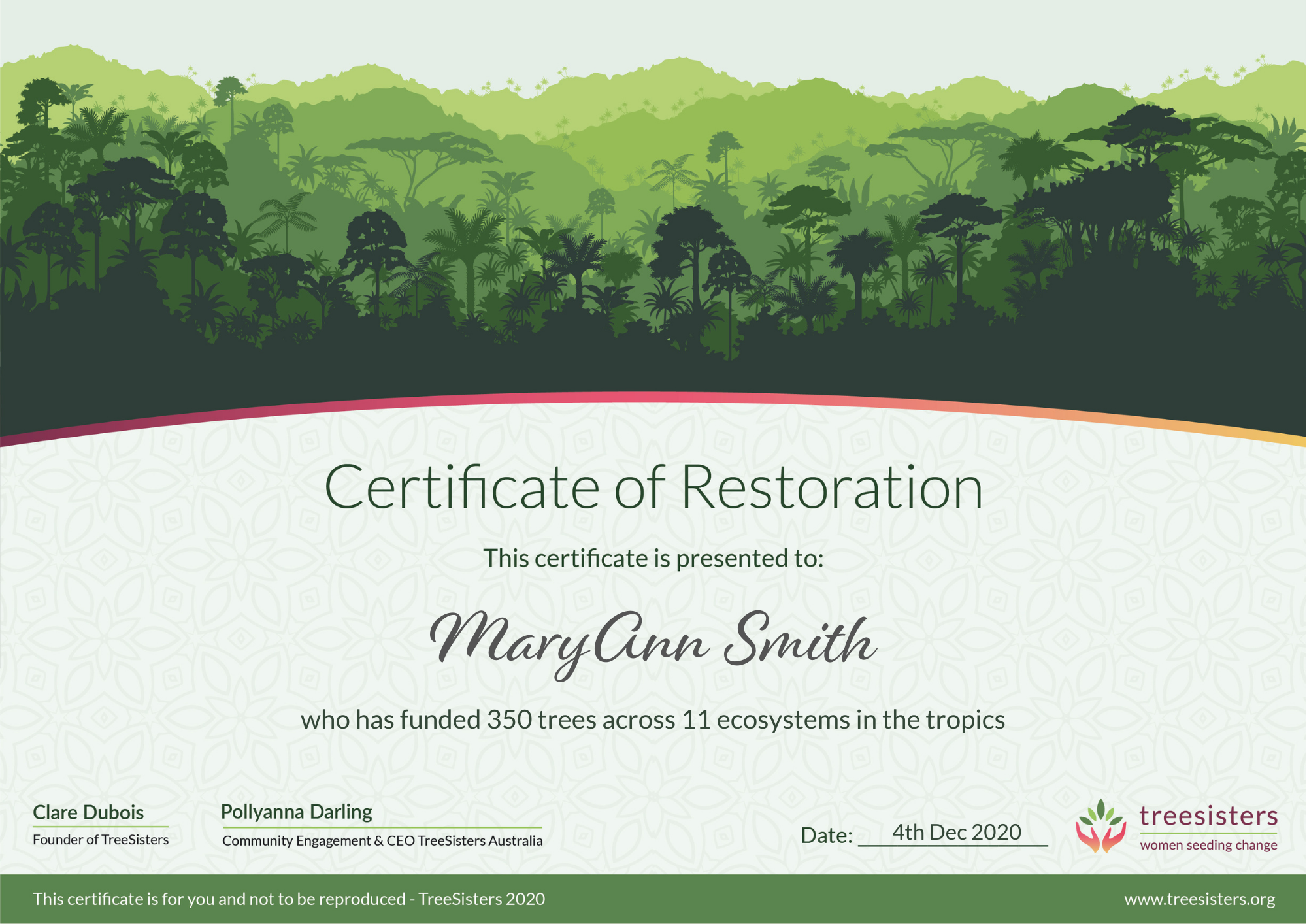 to order a certificate of restoration
please click here
Orders must be placed on the link above. Please allow one business week to receive as we are filling these orders manually which is subject to our support hours. Thank you!
To send a card, select one and then fill out the information on the next page. You can choose the gift amount you want and include your own message! For questions about our eTree Cards please email us at support@treesisters.org

Your eTree Card is mailed when you purchase it. We do not have the ability to set it for a specific date at this time. If you wish for the card to go out on a certain date you need to purchase it on that date. Thank you!
Please note: All poems are copyright Clare Dubois and TreeSisters, if you are sharing them publicly please credit and/or link them back to www.treesisters.org.


We now offer Certificates of Reforestation. When you make a donation from the page below and fill out the name of whom you want the certificate to go to, we will send you a printable certifcate to share with your friends, family or business.

Please note the certificates are sent to the buyer, not the receipent and we cannot share a message for you as we do not collect their email. They are a seperate offering from the cards.

Trees are 40 pence each. For all currency outside of GBP, we will calculate the current exhange rate on the day of purchase to get your total.
2021 eTree Cards Tree Counter
0