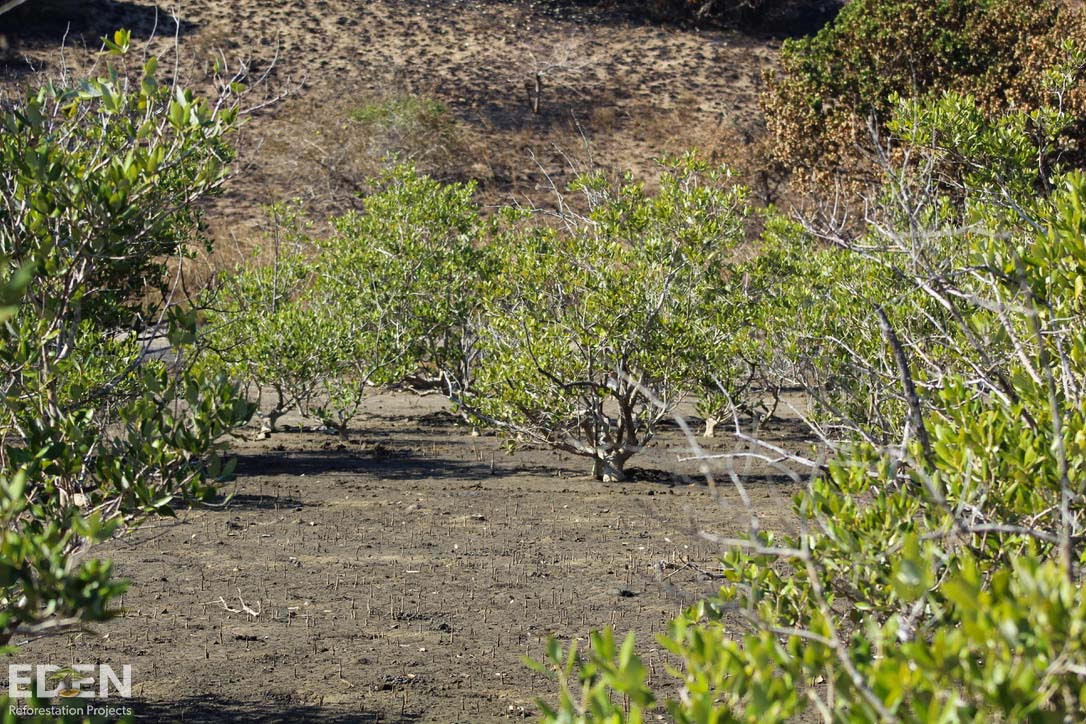 Location: Bela Vista, Maputo Bay, Mozambique

The project supports the restoration of decimated mangroves of the estuaries surrounding the bay of Maputo, starting with 'Bela Vista' site, South of the capital city of Maputo. Set on fire to make charcoal and burnt during the Mozambican Civil War to prevent the rebels from hiding, the mangroves at Bela Vista are threatened nowadays by settlements and human activities such as charcoal making.
While the mangroves of the Maputo Bay are not trees and plant species rich, they form part of the floristically diverse 'Maputaland Coastal Forest Mosaic', which hosts more than 470 bird species with over 40 species and subspecies which are only found there. Mangroves also have characteristic prop-roots which provide habitat for many aquatic animal species and also function as nursery grounds for various species of fish and shellfish.
With this new project, Eden Reforestation Projects aims to help poor fishing communities improve their livelihood conditions through increasing income generated from being employed by the project to plant 750,000 mangrove trees in the 1st year. The project will involve at least 60% women. This will lead to empowered women and increasing women's leadership. The savings to be made create the possibility for families to send their children to school and to start microenterprises. With time (over +10 years), the Bela Vista people will gain/reclaim stewardship, pride and benefit more productive and sustainable fisheries. Not to mention that the mangroves will increase their resilience when facing storms such as intense Tropical Cyclone Idai which killed over 1,000 people in Mozambique on March 2019.