Care and Maintenance

Our reforestation partners ensure the good maintenance of the funded trees (1) from two to up to 10 years after planting, depending on the project. In their experience, this is the period necessary to ensure the trees will continue to grow well on their own.
This maintenance is mostly about controlling weeds and creating firebreaks. A technique called "singling" is used by Eden Reforestation Projects in Madagascar and Nepal. It consists of converting a dense group of bushes or trees into taller trees by only letting one stem grow into a trunk - the purpose of swiftly creating a canopy and shade for other species to thrive under.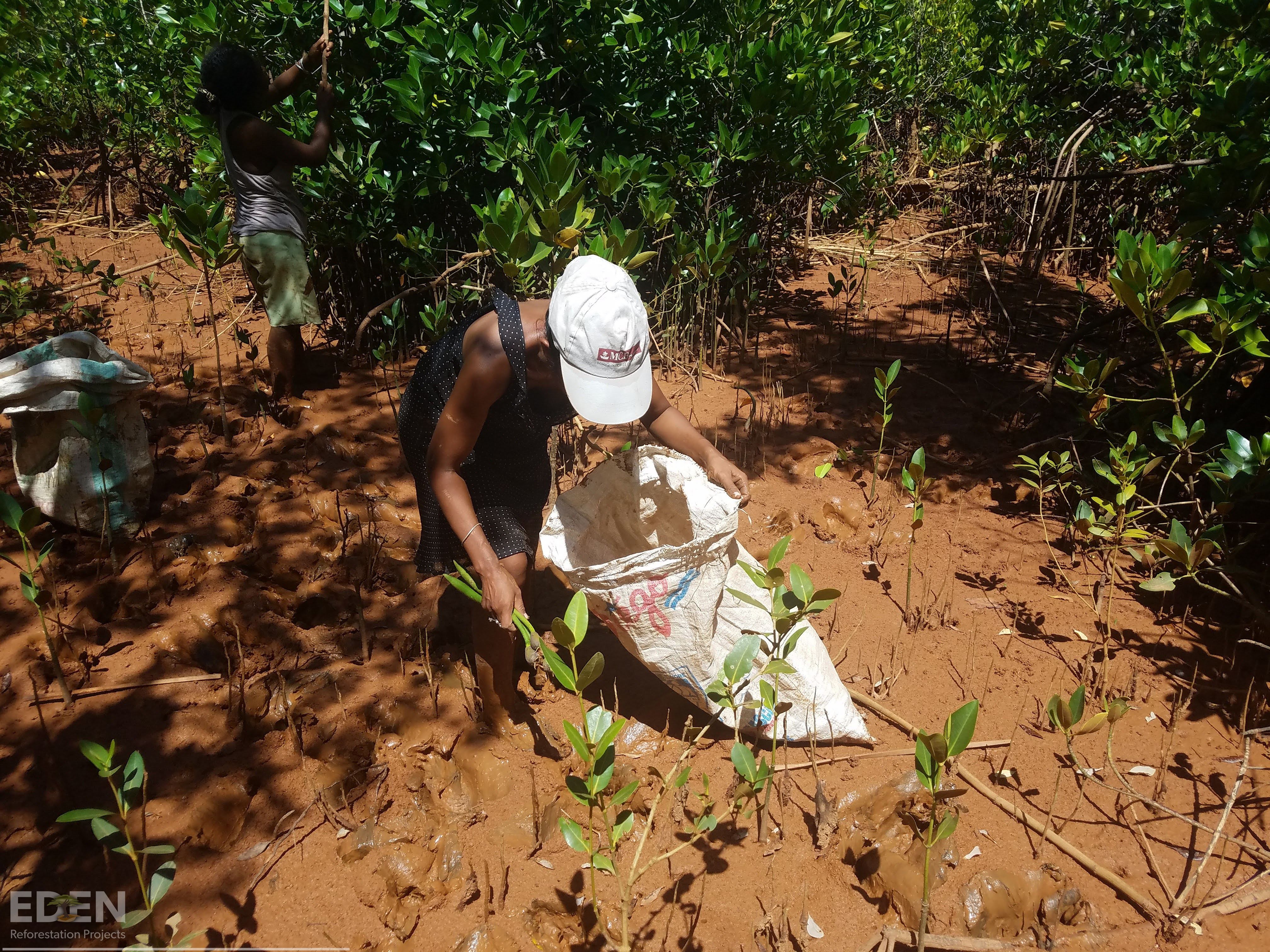 Photo courtesy Eden Reforestation Projects in Mozambique
Maintenance also requires the provision of advice and assistance to the communities and individuals involved. Our reforestation partner in India, Project GreenHands, visits the tree seedlings or saplings that were delivered to the farmers for two years to troubleshoot and provide technical advice. This is necessary to ensure that the trees become self-sustainable and that farmers are fully proficient at cultivating trees on their farms.

All trees assisted in naturally regenerating in Brazil's Atlantic forest restoration project receive maintenance and monitoring for five years after the site opens for regeneration. This includes isolating and protecting the area with fences and firebreaks, planting the fewest trees necessary to shade out weeds, and controlling invasive African grass around the trees for the first two years.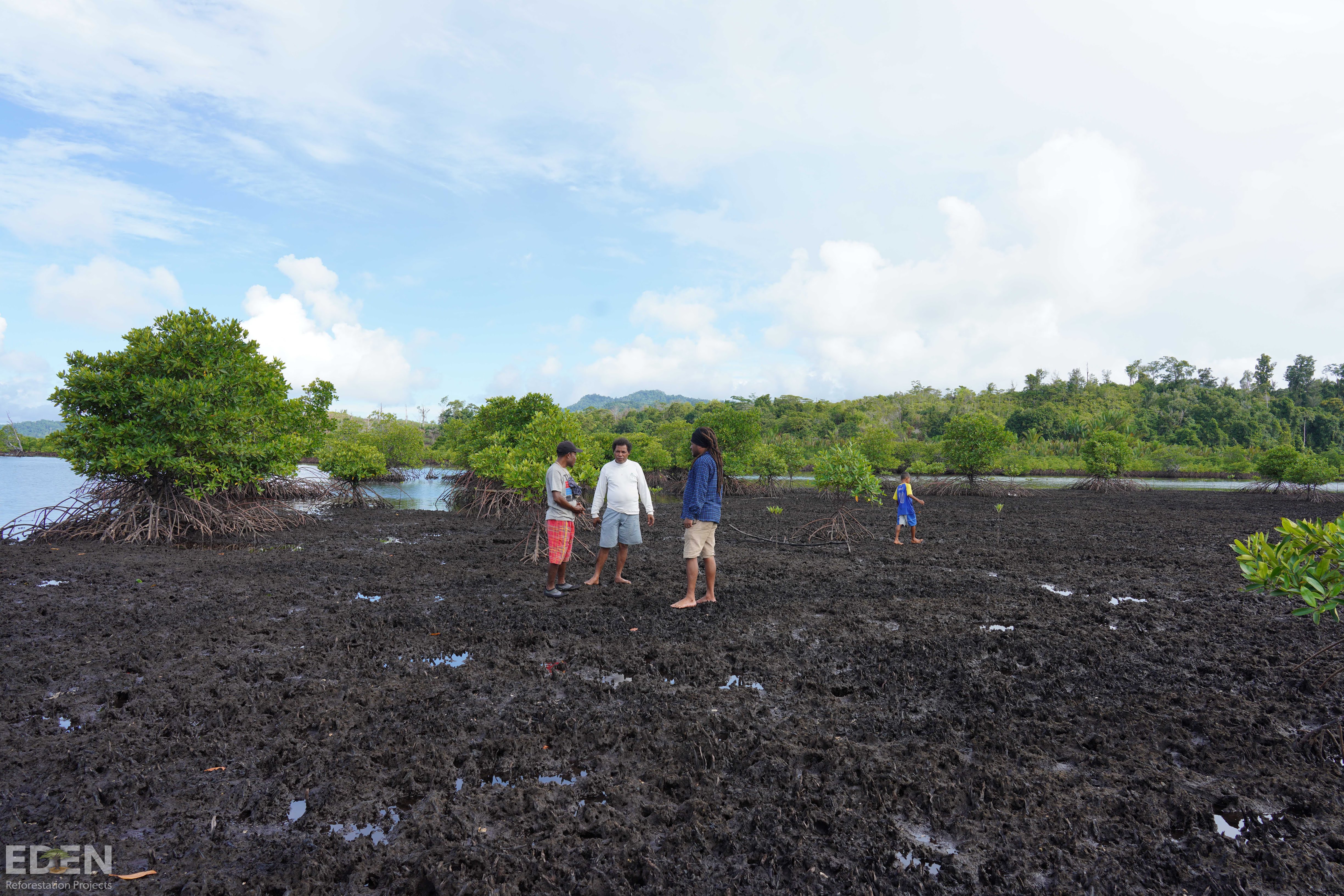 Photo courtesy Eden Reforestation Projects in Indonesia
Monitoring

Our reforestation partners don't monitor each individual tree forever. Instead, they monitor the overall process of regreening (2) and forest growth during a given period within permanent monitoring plots selected in reforestation sites.
Our reforestation partners also monitor the annual survival rate of the tree seedlings for two to three years at randomly chosen sample plots. They undertake tree replacement, if needed, to retain the full amount of funded trees. The cost of tree replacement is always accounted for in the price per tree. (3)
Operating in new locations in Mozambique and in West Papua, Eden Reforestation Projects also monitors the annual survival rates of the tree seedlings at permanent monitoring plots within the planting sites for ten years. These permanent plots are for long-term monitoring of detailed changes in forest dynamics. Depending on monitoring results, Eden may also decide to enhance and adapt their reforestation practice.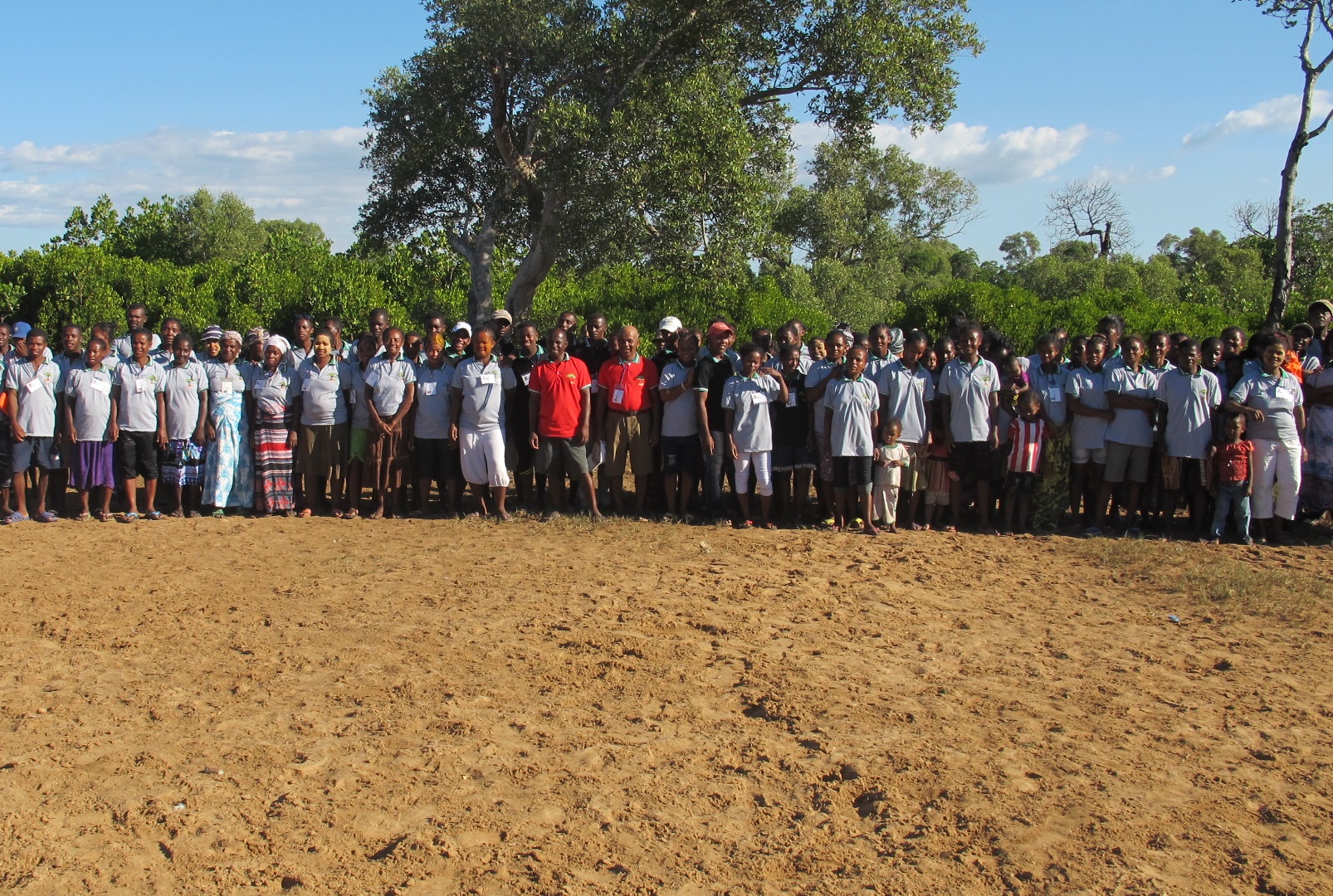 Photo courtesy Lauirane Cayet-Boisrobert
Supporting local communities and sustainable ecosystems
A key element to always keep in mind is that our reforestation projects occur in rural areas of developing countries. Communities in these areas depend heavily on surrounding trees and forests for their livelihood.
In the tropics, people depend on trees to survive. Primary uses for timber products include fuelwood for cooking, building houses, making charcoal, fencing and poles. Local use of the forests by these communities has a significant impact: 30-40% of deforestation is due to local/subsistence agriculture. (4)
In order to protect and respect local communities that rely on timber and wood where we plant, it is impossible to impose strict and permanent protection of all the trees we fund. Imposing such protections would displace timber harvesting activities onto nearby forests, forests that could be carbon-rich, old-growth and biodiverse. Local communities would continue encroaching on other nearby habitats by practising slash-and-burn or swidden agriculture.
In order to protect high-value forests from these potential impacts, it is important to respect people's rights to access the forest.
Taking this into account, 20-30% of the trees that we fund (5) are for livelihood purposes, for the communities' own consumption, and also for revenue generation from the sale of forest products, such as charcoal, honey, wild fruits and firewood, timber and many other non-timber forest products. By providing livelihood trees, we are also protecting nearby remnant and old-growth forests.