Kenya: Yes absolutely. And I know we're going to hear a lot more about that theme from Debbie from Eden a little bit later. And I could talk about this project all day with you, Marie-Noelle, but we are short on time. So I just want to say thank you so much for giving us that insight into this project. Before we finish I'd love to ask you one last question, kind of bringing it from the local level to the global level...from your knowledge and expertise what kind of global impact can trees from these projects and tropical trees in general, have on the world?

Marie-Noelle: Well that's an excellent question and obviously as I said before, my main purpose is climate change and stopping global warming. So we have explored and we have studied the science around that. You might know that the New York Declaration is saying, that was the New York Declaration on Forests which was made in September 2014, is saying that if we half deforestation rates and add 350 million hectares of forest, which is actually the surface area of India, by 2030 and if we stop deforestation totally by 2050 then we can stay under the 2 degrees Celsius temperature increase, which is really the threshold we should not exceed. And trees have a very important role to play in lowering the temperature, the global temperatures, in 2 ways.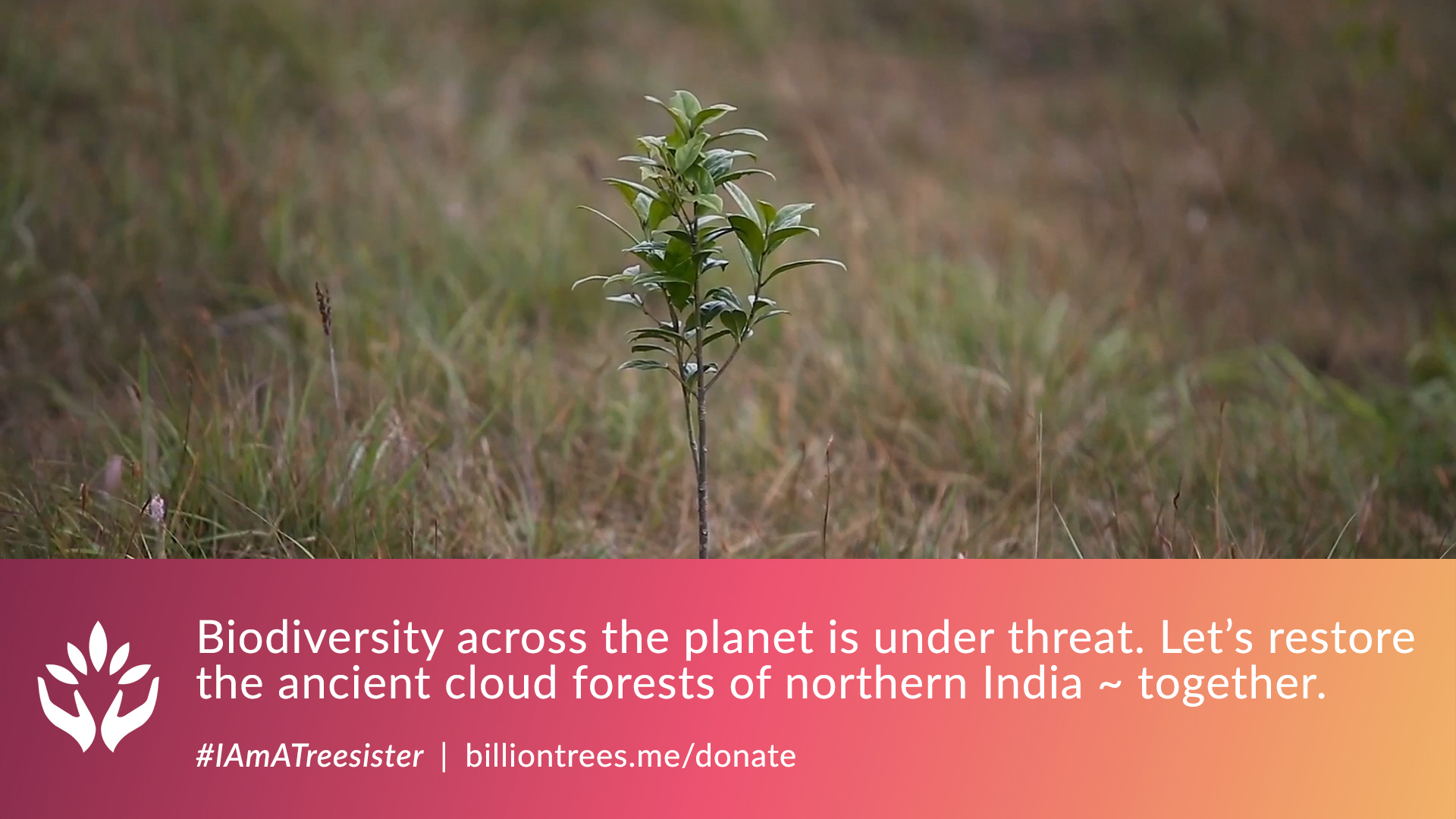 First trees...half of the tree biomass is carbon that is actually stored in the trees and the soil. Even if you cut the trees and made furniture out of it, then it will still be stored. The carbon cycle is so essential to cool our planet because it's not enough to stop emissions we have to remove the excess carbon from the atmosphere and trees are the best technology for that. They have all the other benefits that we've already mentioned with you Kenya and Clare. It's so clear that it is a solution and it is possible. There is so much degraded land just waiting for us to go and restore. It's possible. And a surface like India, a country like India is large but it's still do-able, because it only means 25 trees per person on Earth so it's not crazy, right?
So that's the carbon cycle and there is another cycle that nobody knows about, or that very few people care about to know, is the water cycle. And actually that is something that we are studying with our scientist because it is not well known yet. Trees make clouds. Clouds cool the planet. And that is why we plant trees in tropic countries because they make more clouds there than they would in the North. And the Albedo effect on the trees is more positive in tropical countries than in the North. If we were able to increase cloud cover thanks to the trees we could then stop global warming as well. That would be a way to cool the planet.
So both factors combined the carbon absorption or reduction and the cloud nucleaton both have a very strong impact on climates and can help us get out of this big challenge that we face.
Kenya: Thank you so much for sharing that and I just really want to appreciate the level of depth that you bring to the scientific aspect of these projects and I'm sure it's been an absolute delight for our network to hear you speak about that. So I really want to thank you from the bottom of my heart on behalf of the whole network and all of your team as well, I'd love for you to share our appreciation with them on behalf of our network. I'm so inspired and I'm sure people listening on the call are just as inspired too. Thank you Marie-Noelle.
If you'd like to listen to the recording of our entire Radical Impact Event, which was part of our 2018 Earth Day Celebrations, please go here or listen below!
Transcript by Terra Canova
Published 7 May 2018
All photographs courtesy of WeForest.
Meme by Kenya Ference