The villages near the forest began to form groups and with the support of Kenya Forest Service through Grace's work they started reforesting in the Mt Kenya Forest Reserve. This is similar to how Mount Kenya Environmental Conservation started - one of the local organizations leading the field work of our Mt. Kenya planting project. Grace describes how she used to gather these groups of planters. "How you get the group to come together is that you first call a meeting. As a community Forest Officer, I have to start with meeting the chief or the local man who has the power in the village, to say I want to have a meeting here today. So you have to get permission to hold the meeting. From there, the way to recruit the women is that you go to that meeting and when that chief begins the meeting, you ask to borrow 15 minutes to present your vision.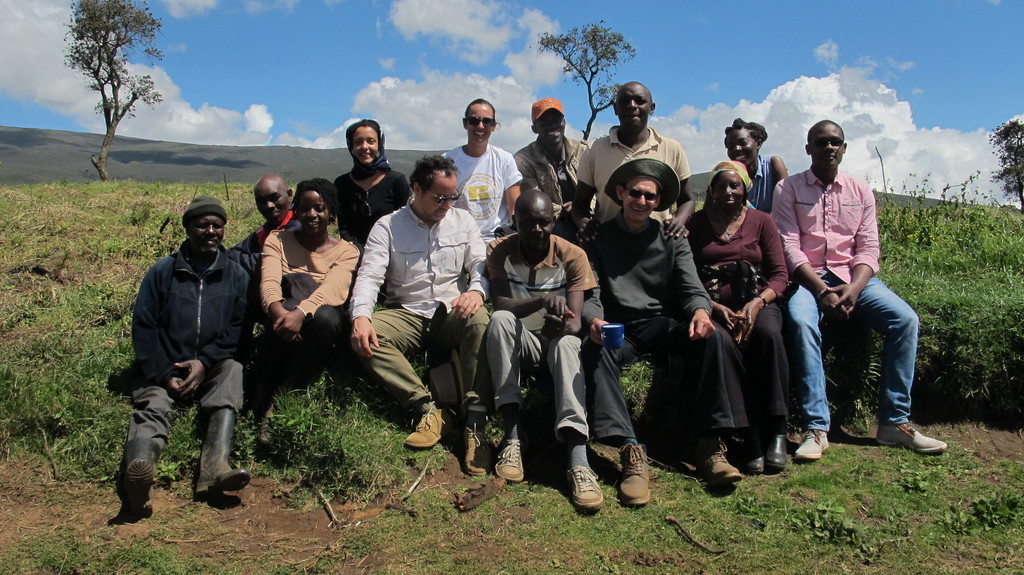 From there you just ask it. You'd say, "Here I am, would you like to work for me to gather for one day for two hours or one hour?" like that. That is the time you're going to say what your interest is. Now after sharing your interests, you wait and get 10 or 15 or 20 people and then you start from there.
Once you have groups of tree planters you then go to the government or to the NGO's and "then you go into details. You say, okay what kind of trees would you like to plant? And why are you liking to plant trees? Then you get to the idea why they will try to get the trees for you." And from these actions the tree nurseries came into being."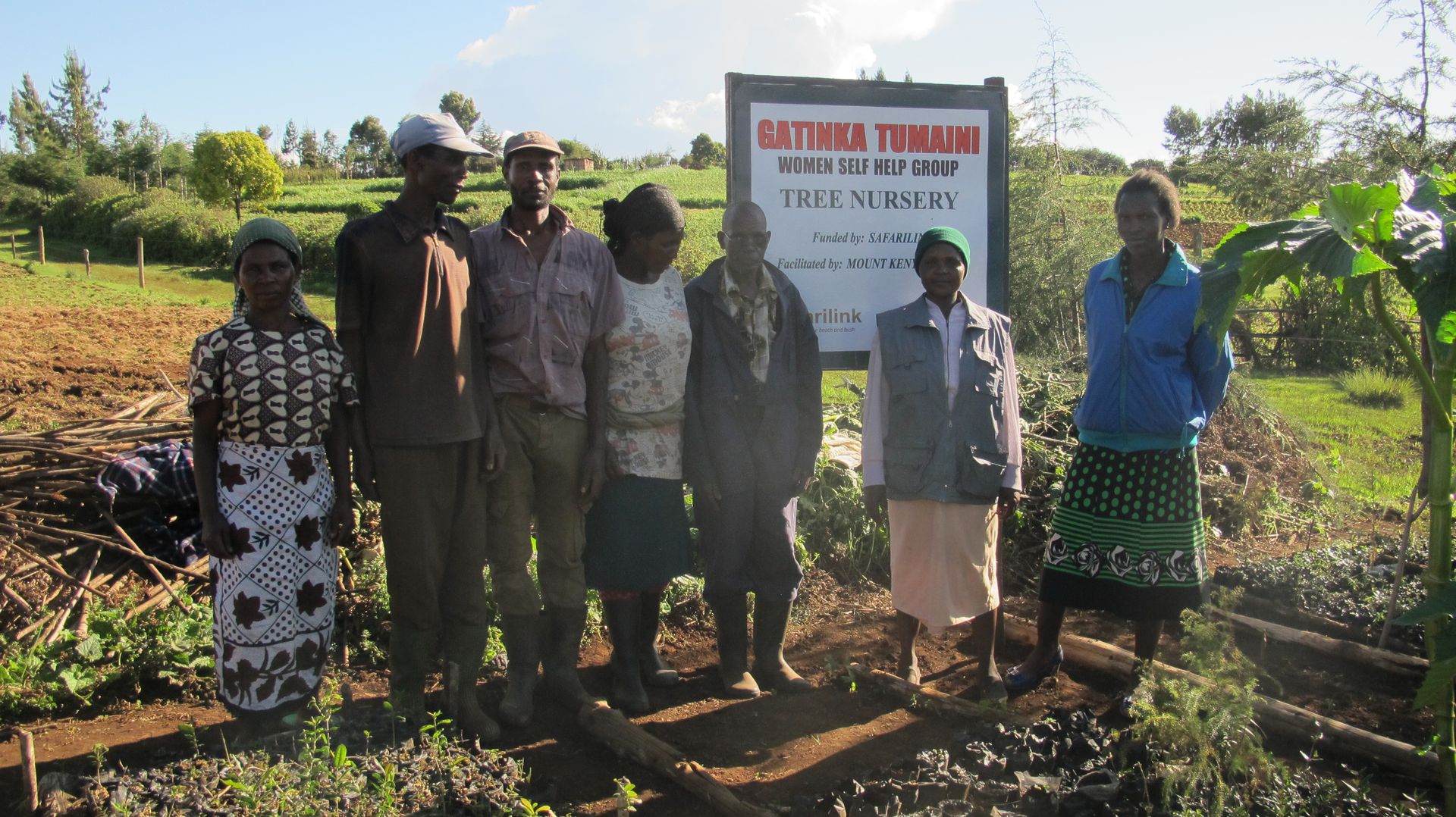 "That is how I would get a group of planters to form. And then from there you move to different places. Not to that location alone. You go to another location and you gather people." So more trees would be planted in more places.
From these groups a new type of self help groups for women emerged. Grace describes what these groups were about. "With the men, sometimes they are out of their village, anything can happen to them. Some of them they are deceased or they have a certain illness, and cannot sustain themselves. But then the lady has to carry on for them. It becomes demanding to know - How am I going to look after the children? How am I going to feed them? How am I going to clothe them? How will I house them?
Now in order to do that, that's where the women would set aside some money and then give it to each other. They decide when to meet, whether it is once a week or once a month, and they all have to come with something small. And from all those 'something small', they can gather it. If everyone comes with a shilling which is less than a pound then they gather those. They gather those 20 shillings and give one person that today."
But the person must state their need and then compare it with the needs of the others; "If it was a roof that was leaking you buy the repair sheets. If you didn't have your children's school fees you say, you know this really is the one that is most important today. And then next time when they are meeting they give it to the other person. And the way to see exactly who is in the worst condition to give it to, because it is always serious to lend this money, if the situations are all important they vote by secret ballot."

There was one woman who had very small children when her husband passed away. "She was in one of these groups and she received collections to help feed and educate the children. All the children grew older and were taken in by missionaries who then gave them vocations. And the woman, she was able to establish herself and begin her own business so she is self sufficient. But none of this could have happened without these groups. She would have struggled a lot more if they had not existed."
During Grace's time with the Forestry department she met Paul Laird. He was working for the Forestry department as a British aid worker when they met. Paul was very impressed with her organizational skills and sheer passion for the trees and communities. Grace says, "He is a tree man and I am a tree lady. That is how we came to be together." Grace now travels with Paul and when Lauriane asked her what her hopes are for the Mt. Kenya restoration project, Grace shared: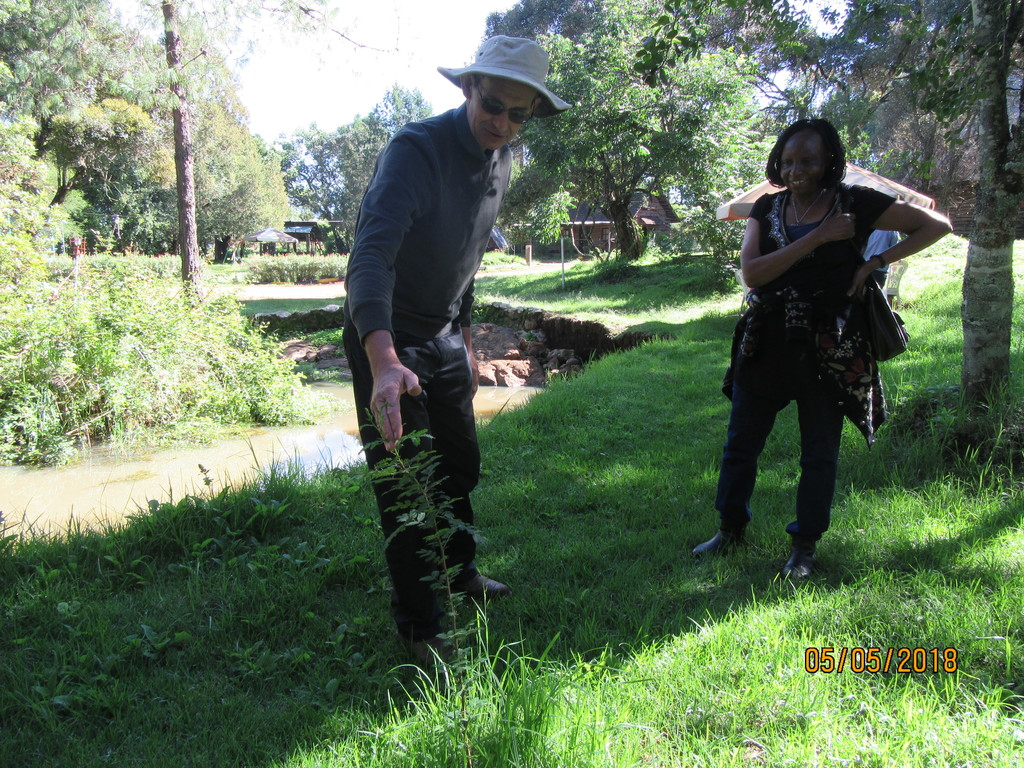 "Wherever we are going I'm very thankful for people to follow in our footsteps. To follow my footsteps, because my vision was how to restore this forest that has already been damaged. Because the forest was there was when I was growing up and as you can see it is mostly gone.


The Mt. Kenya project began in 2016. Grace says, "I was expecting something good and it's happening. That's why I always accompany them when they're going to see it or when they're doing something for Mount Kenya. I saw the trees which we planted last year. They came up quickly and then the ones from the year before as well. I went over to them and saw them closing the canopy, so it's very very good. And how the community is caring for them and how also they are completely now of the mind to grow some forest for themselves near them and leaving the wild animals alone in their habitat."
When asked what final thought would Grace like to share with treesisters, she said "the only thing I would like to share with them is that I would like them to help each in other places where ever that is, against the same destruction of the forests... I don't mean only Kenya. I mean even other countries where there is a similar problem like we had here... I will tell them if you just continue helping people and make them aware that we can go to the way we like to hope things will be. Yes we can."

Interview by Lauriane Cayet-Boisrobert
Interview prepared in collaboration with Kenya Ference
Compiled by Terra Canova
Published 24 August, 2018
Photos by Lauriane Cayet-Boisrobert and ITF