Mount Kenya's forests are vital - for wildlife, for freshwater resources, and for the materials they provide to local people. Even today, Kenya's rural communities are heavily dependent on forests for their livelihoods. Local people recognise that the forests need to be protected - but they also contribute to the damage, not out of choice but because they have to.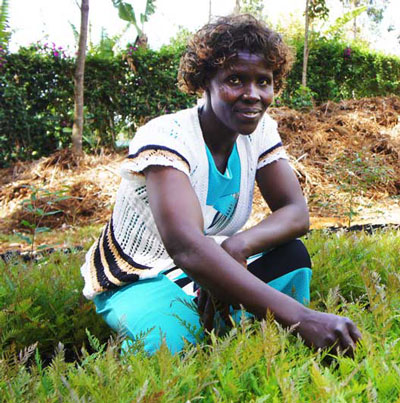 Only 7% of Kenya is covered by trees which equates to 67 trees per person compared to a global average of 420. It's one of the countries most affected by deforestation in Africa.

But thanks to contributions from our amazing members, three months ago we funded 21,913 trees to be planted by our Kenyan tree-planting partners, International Tree Foundation. These trees will conserve Kenya's highland forests, which are known as 'Water Towers' for the vital role they play in conserving the country's rivers, lakes and drinking water. People like Esther Nyaga are helping to make this happen.
Meet Esther
Esther Nyaga is a 47-year-old farmer with two children. She owns half an acre of land in Kanja village, Embu County. Her land is largely dedicated to growing tea, a profitable crop she can sell to support herself and her family.
Esther knows the forest is important to her life, and she is one of the most experienced people in Kanja village when it comes to raising and planting trees for the International Tree Foundation.

For farmers like Esther, planting trees doesn't just provide fuel and animal fodder. Different species can provide a whole variety of benefits - nitrogen fixing for soil improvement, nutritious fruits such as mango and avocado, shade, timber, and medicinal uses. They also grow native species to help restore the forest edge. Esther is completely self-taught at tree planting, and embodies the principles of feminine leadership by advising and activating others in her community to plant trees, no matter how much land they own. Even though Esther's farm is only half an acre, she always finds a way to plant more trees.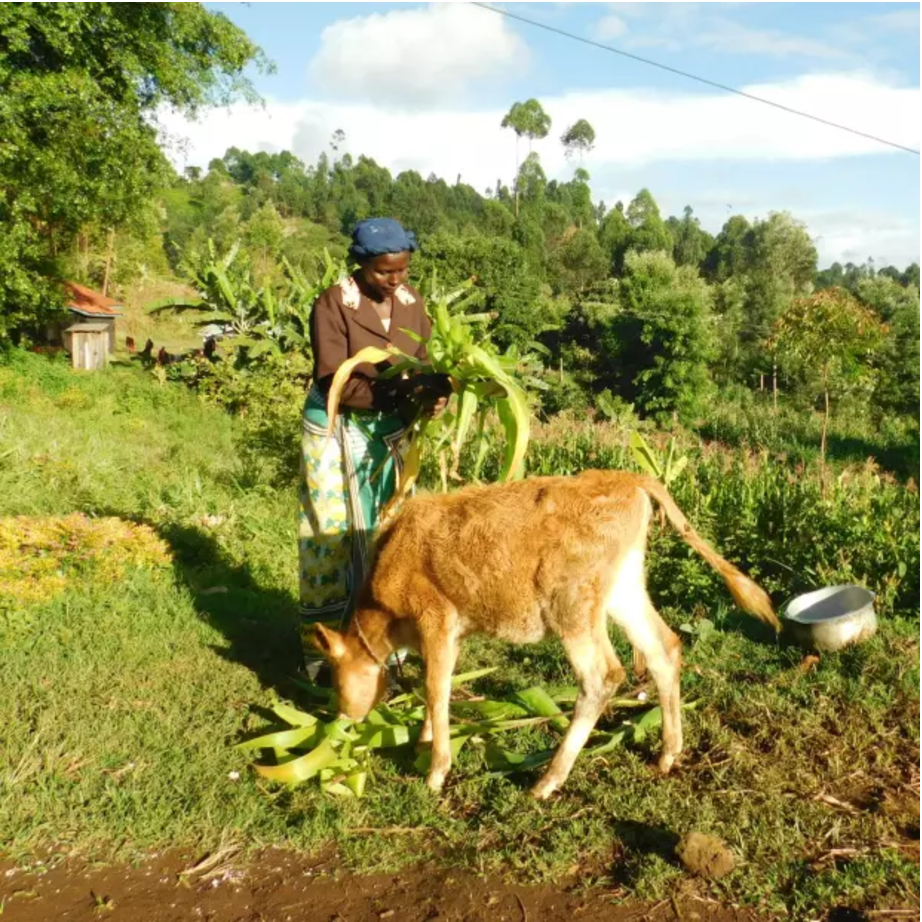 Written by Lauriane Cayet-Boisrobert
Published 20 February, 2017
All photos by ITF