Abi Denyer-Bewick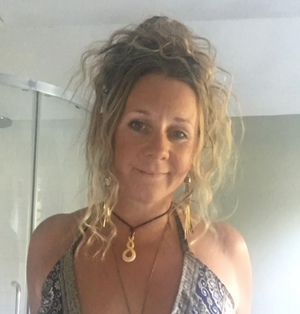 Abi Denyer-Bewick
Groves Programme Manager
Abi is a passionate advocate for cyclical living and all things seasonal.
She brings her embodied intuitive wisdom to her work with women, inspiring them to reclaim their power around their own health and the choices available to them.
She has dedicated her career to healing work and skilfully weaves many threads into her approach. She has a wealth of experience and qualifications, including the Menstrual Medicine Circle, Scaravelli Yoga, Eating Psychology Coaching, Nutritional Therapy and Functional Medicine. She holds ceremonial space in relation to women, grief and intimacy and offers work around sexuality, sacred kink, consent, safety and touch. Abi has been a Grove Tender since 2017 and is deeply nourished by gathering with women. She is proudly bringing this breadth of knowledge and experience into Treesisters. and supporting more women to step forward into leadership.
Abi is driven by her passion for community and what's possible for the planet when we unite and nourish ourselves through connection, food, conversation, movement, laughter and tears