Cali White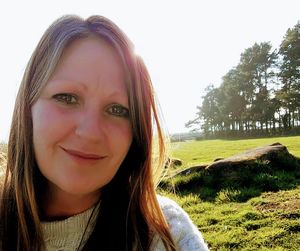 Cali White
Business Partnerships Development Manager
Cali spent the first 13 years of her adult life working as a Sales and Marketing Manager for a large American multi-national company and climbing the corporate ladder to burnout! Whilst she thrived on teamwork and targets, she also experienced first-hand the damaging effects of the patriarchal leadership model and its suppression of the feminine principle.
Her interest in people development and her own need for healing led to a change in direction and through studying complementary therapies and psychology, she was awakened to our inter-dependency with nature and the collective disconnection caused by the oppression of the feminine. She spent the next 13 years training in transpersonal psychotherapy, women's empowerment work, shamanism and ancestral healing and it was pursuing her own inner journey that brought her back into deep connection with the natural world and her passion for trees.
Inspired by the mission of Feminine-Based Leadership and earth restoration, Cali was a Treesister for 5 years before joining the team. She now manages the growth of our Company Partnerships programs as Treesisters invites the commercial sector to embed restoration into sustainable business models. She is working also to take the Treesisters Feminine-Based Leadership model out into the Corporate world to support humanity's evolution to a Restorer Species.