Clare Dubois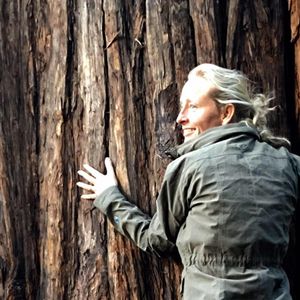 Clare Dubois
Founder
Clare is an Earth loving social entrepreneur and inspirational speaker who worked internationally for 18 years facilitating groups, coaching business leaders and creating behaviour change processes within the personal growth sector.

As a Be The Change Symposium facilitator and freelance writer, she worked for three years as the UK co-ordinator for a massive agro-forestry initiative in southern India called Project GreenHands (PGH) before initiating TreeSisters. Through her work with PGH she has distilled the social mobilisation strategy deployed with great success in India, and now turns it towards the mobilisation of women within TreeSisters.

Clare is leading the campaign, but TreeSisters at all levels is jointly held and developed within the circle of core team members. Her passion has always included exploring how patterns of consciousness manifest as behaviours and her primary work is in the creation of processes, tools, courses, and messaging that can access the nature connected essence of woman and activate new forms of leadership. She works on network development, ethos and principles, organisational culture and strategy as they relate to the Map of 5 Choices and behaviour change materials.

She is committed to the creation of an evolving system that learns as it goes and continually models itself upon the flows and forms of living systems. In her own life, her aim is to reclaim balance, to revel in freedom and health and to be 'walking permission' for those who are fed up of being held back, and just want to have a go.