Clare-Marie Chapman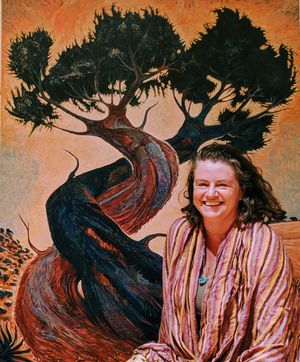 Clare-Marie Chapman
Volunteer Coordinator
The urgent need to reduce, reuse and restore lead me into Treesisters - my spiritual home from home.
I am full of gratitude that my life experiences up until now have all in some way contributed to being able to step into this role as volunteer coordinator with presence and assurity. With gratitude I remember the many, many volunteers that I have nurtured and uplifted as I've worked in Children's Services and with Older Adults over 15 years of community engagement, volunteering and project management for Birmingham City Council, The Springfield Project and Age Concern UK.

In all of this work I have brought the process and project management mindset that I learnt whilst working in commercial development for the finance and IT sectors prior to that for 8 years. I am a member of the Chartered Institute of Marketing, a mother, a planter of orchards and a school governor as well as the founding member of 5 community groups across my city. And at the end of the day and my energy dips, I take refuge in dance, the dance of the 5 rhythms to rejuvenate and restore me to balance.
In sacred ceremony I pledged to defend the Earth, and here I help make that pledge truth by supporting and enabling the powerful women of Treesisters to literally save the planet through their unique feminnine leadership. Do you hear the call, then find me and pledge too.

Jai Ma!